Top News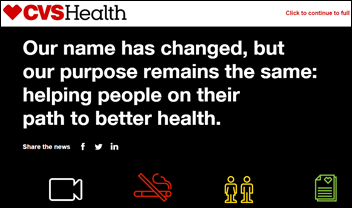 CVS rebrands itself as CVS Health and becomes the first retail pharmacy to eliminate all tobacco products from its store shelves. The loss of tobacco sales, which was originally scheduled to take place October 1, will see the company take a $2 billion hit in annual revenue. The CVS/pharmacy, CVS/caremark and MinuteClinic names will remain unchanged.
---
HIStalk Practice Announcements and Requests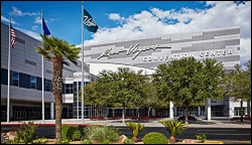 If your company is a HIStalk sponsor and plans on being at MGMA in late October, don't miss out on the opportunity to be included in our "Must See Exhibitors Guide." Send me your company name, logo, booth number, and a brief description of your company's services by September 30 to ensure a spot. I'll also include contact information for companies not exhibiting but looking to schedule one-on-one meetings. It will be my first time attending, and I am looking forward to thanking sponsors in person for their support, as well as reporting from the show floor. Feel free to keep me abreast of fun networking events I absolutely must attend.
Don't miss upcoming HIStalk webinars:
September 4 (Thursday) 2:00 p.m. ET. MU2 Veterans Speak Out: Implementing Direct Secure Messaging for Success. Presented by DataMotion. Moderator: Mr. HIStalk. Panelists: Darby Buroker, executive director of health information exchange, Steward Health Care; Anne Lara, EdD, RN, CIO, Union Hospital of Cecil County, MD; Andy Nieto, health IT strategist, DataMotion; Mat Osmanski, senior application analyst, Steward Health Care; Bill Winn, PhD, Meaningful Use service line executive, Navin, Haffty & Associates. Panelists will discuss the strategy and tactics of meeting the transitions of care requirements for MU2, including assembling the team, implementing Direct Secure Messaging, getting providers on board, and reporting results.
September 11 (Thursday) 1:00 p.m. ET. Electronic Health Record Divorce Rates on the Rise — The Four Factors that Predict Long-term Success. Presented by The Breakaway Group, A Xerox Company. Presenters: Heather Haugen, PhD, CEO and managing director, The Breakaway Group, A Xerox Company; Bill Rieger, CIO, Flagler Hospital, St. Augustine, FL. Many users are considering divorcing their EHR as dissatisfaction increases. Many are spending 90 percent of their time and resources on the wedding  (the go-live) instead of the long-term commitment to new workflows, communication, education, and care outcomes (the marriage). Hear more about the findings of research published in "Beyond Implementation: A Prescription for Lasting EMR Adoption" about EHR adoption and success factors. Registrants get a free electronic or paper copy of the book.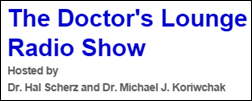 Listening: The Doctors Lounge Radio Show, every Thursday at 8 a.m. ET. Hosted by Hal C. Scherz, MD and Michael J. Koriwchak, MD, this week's show will focus on big data, and why physicians are as unhappy as some media outlets report.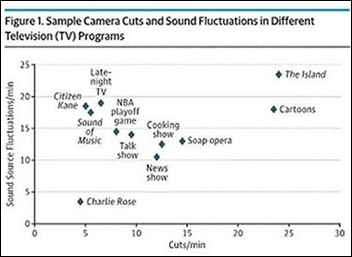 Watching: Anything but action movies. New research from Cornell University's Food and Brands Lab finds that "the fast cuts and sharp variations in sound levels typical of action movies appear to spur consumption of snacks in viewers." Undergraduates involved in the study snacked on foods more often while watching 20 minutes of The Island than those that were subjected to Charlie Rose for the same amount of time. The evidence certainly brings new meaning to the phrase "binge watching." 
---
Acquisitions, Funding, Business, and Stock

EHR vendor Telus Health acquires ZoomMed's Web-based ZRx Prescriber technology, making it the first Canadian healthcare IT company to offer insurance coverage validation nationally at the point of prescription. Telus plans to gradually integrate the ZRx technology into EHRs used by over 13,000 physicians across Canada.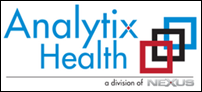 Nexus Medical launches its Analytix Health division, which will provide practices with healthcare financial consulting, and management and business services.
---
Government and Politics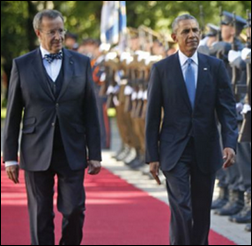 President Obama praises the government of Estonia for its ability to move many government functions online, including medical records. The country, which implemented a national EHR for just $10 per citizen in 2009, provides its 1.3 million residents with digital IDs they can use to log in to a variety of government services, including the EHR. An e-signature system has also helped streamline authorization of contracts and submission of government documents.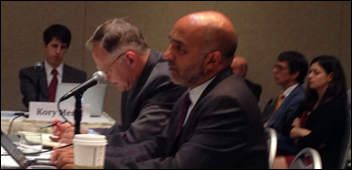 A task force co-chaired by HISTalk Practice contributor Micky Tripathi presented its preliminary findings at a recent ONC meeting of a review of a report by the JASON advisory group.  The JASON report concludes that "EHRs and health information exchanges are currently woefully inadequate in what they provide to health care professionals," and advocates moving to a common markup language, common data standards, and a library of open APIs to give third-party developers access to existing systems. The group also called for eventually moving to a "unifying software architecture for the exchange of health information" that would allow for encrypted provider and patient exchange of and interaction with health data.
---
Announcements and Implementations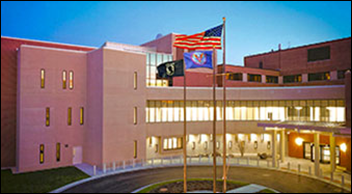 The Captain James A. Lovell Federal Health Care Center (IL) launches new telepharmacy, teleretinal imaging, and telecardiology services at three of its outpatient clinics in Wisconsin and Illinois.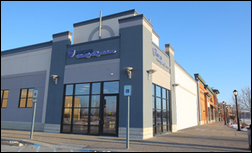 University of Toledo Physicians (OH) selects athenahealth's athenaOne suite of EHR, revenue cycle management, and patient engagement services for its 260-provider network, which includes 214 specialty and primary care physicians.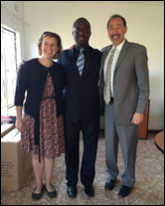 Global Partnership for Telehealth joins the American International Health Alliance and Zambian Department Force to develop and implement a telemedicine program for the African country's citizens and military. The program will begin with the establishment of telemedicine presentation sites at five Zambian military bases, which will connect them with the military hospital in the capitol of Lusaka.

The VA announces it will launch mobile versions of its Summary of Care and Blue Button apps, both of which ranked highly during a recent family caregiver pilot project. The apps will be available by mid-fall through an app store run by the VA and created by Longview International Technology Solutions. Hopefully the apps will be more reliable than the desktop HealtheVet portal, which appears to have exceeded user capacity.
---
People

David Watson (Oracle) joins CAL Index as CEO.
The local business paper profiles Surescripts CEO Tom Skelton, who officially took over from his predecessor, Harry Totonis, last week.
---
Research and Innovation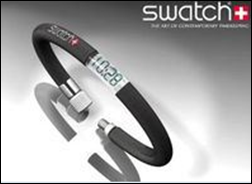 Swatch makes a potential play in the fitness tracking/wearables space with the announcement that it will release a touchscreen smartwatch next summer. Rumor has it that the Smart Touch watch will also feature a step counter and Bluetooth syncing.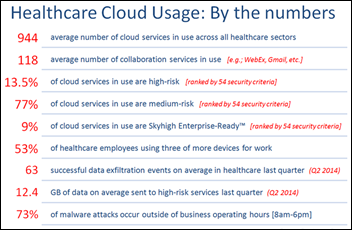 A study finds that over 13 percent of cloud services used in healthcare are high-risk and 77 percent are medium risk, when stacked up against 54 different security attributes. Yes, hacked celebrity photos underscore the ease with which nefarious data thieves can easily gain entry into cloud services, but it also highlights the lax attitude cloud service providers like Apple take when it comes to security. Healthcare organizations certainly have their work cut out for them: The study found that 53 percent of healthcare employees use three or more devices at work, and 73 percent of malware attacks occur outside operating hours.
---
Other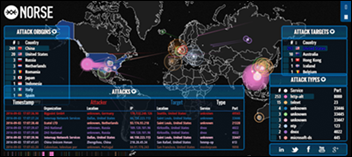 Speaking of the cloud and security, thanks to @gtsports for alerting me to the Norse Live Threat Map, a fascinating, real-time display of cyber attacks by type, organization, origin, and target.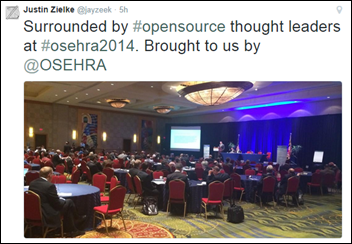 The Open Source Electronic Health Record Alliance Open Source Summit is in full swing just outside of Washington, D.C. The event features what looks like three full days of sessions with speakers from the VA, Harris Corp., MITRE, and a number of other government-related businesses and agencies.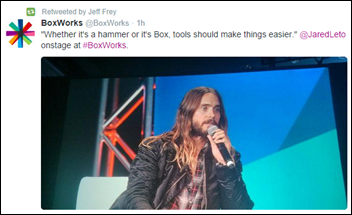 Box's more consumer-friendly (and likely hipper) BoxWorks conference is also happening this week, featuring such speakers as Vinod Khosla, Jeffrey Katzenberg, Aneesh Chopra, and HIStalk Practice contributor Darren Dworkin. No doubt the sessions and exhibit hall will be abuzz with commentary on the Apple iCloud hack, and the fact that surprise guest Jared Leto lent attendees his Oscar for selfie-taking.
---
Contacts
Mr. H, Lorre, Jennifer, Dr. Jayne, Dr. Gregg, Lt. Dan, Dr. Travis
More news: HIStalk, HIStalk Connect.
Get HIStalk Practice  updates.
Contact us online.