Top News
An international healthcare study finds that the United States is near the bottom of the list (tying with Croatia) when it comes to public trust in the medical industry, yet among the most satisfied when it comes to our own medical care. AAFP President Robert Wergin, MD pointed out that "this highlights the problems of our fragmented healthcare system. People put trust in their own doctor, but not the system." Healthcare scholar Michael Gusmano puts it more succinctly: "People hate Congress, but they like their own representatives."
---
HIStalk Practice Announcements and Requests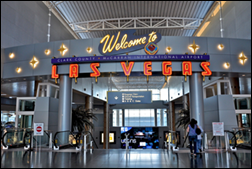 Don't forget to check out the list of HIStalk sponsors exhibiting at this year's MGMA conference in Las Vegas via our "Must-See" Exhibitors Guide. Take a moment to look over the products, innovations, and giveaways our sponsors plan to showcase, and map out your trip to the exhibit hall accordingly.
---
Webinars
November 5 (Wednesday) 1:00 p.m. ET. Keeping it Clean: How Data Profiling Leads to Trusted Data. Sponsored by Encore, A Quintiles Company. Presenters: Lori Yackanicz, administrator of clinical informatics, Lehigh Valley Health Network; Randy L. Thomas, associate partner of performance analytics, Encore, A Quintiles Company; Joy Ales, MHA, BSN, RN, senior consultant, Encore, A Quintiles Company. Data dictionaries, organizational standards, and pick lists for data entry fields may describe the intent of a particular data field, but don't guarantee that the data captured in the source system actually reflects that intent. Data profiling is the statistical analysis and assessment of the data values in source systems for consistency, uniqueness, and logic to ensure that the data landing in a data warehouse or analytic application is as expected. Attendees will learn which projects benefit from data profiling and the resources needed to accomplish it.
---
Acquisitions, Funding, Business, and Stock

Ingenious Med secures a majority investment stake from North Bridge Growth Equity. Financial terms were not disclosed. As a result, Doug Kingsley and Roshen Menon (North Bridge) have joined Ingenious Med's Board of Directors. George Lynn (AtlantiCare) has also joined the board.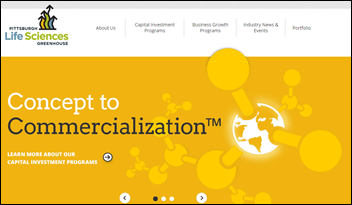 The local paper spotlights the success investment firm and incubator Pittsburgh Life Sciences Greenhouse has seen in the area of healthcare IT, now its fastest-growing segment thanks to companies like TreatSpace and Blender House. President John Manzetti explains that, "the time to market's faster," even if the payoffs may be smaller.
---
Government and Politics

ONC Public Health Analyst John Rancourt throws down the flu vaccination gauntlet. I would love to know what carrots, if any, were dangled in front of the OCT.
---
Announcements and Implementations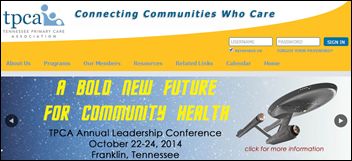 Tennessee Primary Care Association selects population health management and analytics tools from  i2i Systems for 14 of the state's FQHCs.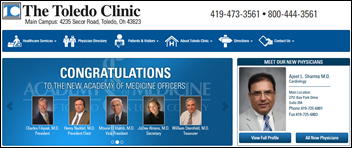 The Toledo Outpatient Clinic & Surgery Center (OH) selects the eClinicalWorks EHR and Care Coordination Medical Record for use at its 62 locations.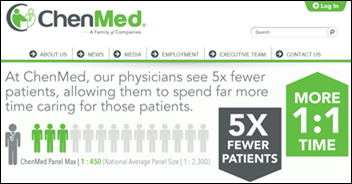 ChenMed (FL) implements 8×8 Virtual Office services at 36 of its neighborhood medical centers, plus two corporate offices. Roll out of the new cloud-based telephony system for 1,400 users took five weeks.

My Clients Plus offers a new workflow management software application for easier administration and routing of follow-up items.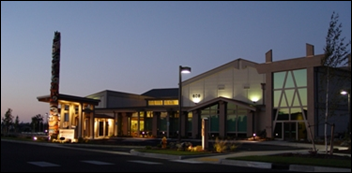 Jamestown Family Health Clinic (WA) enlists data migration firm Versio to help it transition to Epic. The clinic is part of the Providence Health & Services Community Connect program, which helps provide EHRs to rural hospitals and clinics throughout the area.
Doctorsoft and ADP AdvancedMD announce a partnership that will enable DoctorSoft to offer its ophthalmology EHR with ADP AdvancedMD's PM and billing solutions.
MedAptus and Entrada announce a partnership that will integrate Entrada's documentation technology and services into the MedAptus Pro Charge Capture mobile solution.
---
Research and Innovation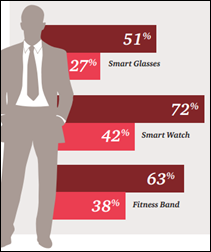 A new report on wearable technology finds that 33 percent of consumers abandon or infrequently use their devices a year after purchase, though nearly half of millenials and early adopters say they are "excited" about the future of wearable tech. "Excited" is a hollow term, given that we don't know how that excitement will translate into future purchases and utilization. Not surprisingly, the report finds consumers are more willing to try wearable technology provided by their primary care doctor than they are from any other brand or category, and want to be incentivized to use it, rather than pay for it themselves.
---
People


Modernizing Medicine co-founders Daniel Cane and Michael Sherling, MD receive the Leadership in Healthcare Award from the U.S. Chamber of Commerce at its annual summit.

Jeffrey Leiden, MD (Vertex Pharmaceuticals) joins the Quest Diagnostics Board of Directors.
CORHIO appoints Patrick Gillies (HHS), Jason Greer (Colorado Community Managed Care Network), Michelle Mills (Colorado Rural Health Center), and Alexis Sgouros (Kaiser Permanente Colorado) to its Board of Directors.
---
Other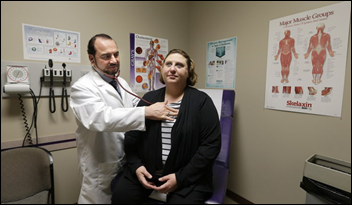 The local paper highlights the successful Accountable Care Coalition of Southeast Wisconsin LLC, formed by Independent Physicians Network and Collaborative Health Systems. The ACO attributes its $8.7 million in shared savings to its $3 million investment in healthcare IT.

EHNAC releases first-draft Accountable Care Organization Accreditation Program (ACOAP) criteria for public review and comment. The comment period closes on December 22.
---
Sponsor Updates
NextGen Healthcare and InterSystems enable Missouri Health Connection to provide on-demand bidirectional data exchange with clients.
Kareo is named a Top 50 EHR Vendor by Medical Economics.
---
Contacts
Mr. H, Lorre, Jennifer, Dr. Jayne, Dr. Gregg, Lt. Dan, Dr. Travis
More news: HIStalk, HIStalk Connect.
Get HIStalk Practice  updates.
Contact us online.