Top News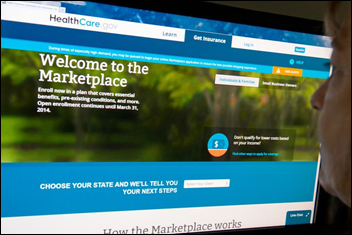 Healthcare.gov's second open enrollment gets off to a fairly successful start, with half a million users logging on and 100,000 filling out applications. HHS reported that over 23,000 people submitted applications in the first eight hours. (It wasn't wine and roses for everybody, of course, as these tweets show.) State-run health insurance exchanges in Washington and Colorado, however, experienced their fair share of technical glitches. Washington's was taken offline for several hours to fix incorrectly calculated tax credits, while users in Colorado saw frequent error messages and the absence of certain plans. Log-in problems plagued exchanges in Louisiana.
---
HIStalk Practice Announcements and Requests

With the holidays right around the corner, it seems appropriate to offer readers the gift of a sponsorship discount. We rarely (never might be more accurate) mention HIStalk Practice sponsorship opportunities, instead letting our sponsors spread the word about the great ROI they receive. (As someone who has been on the sponsor side of the HIStalk family, I can honestly say the ROI is well worth the price.) Email Lorre for all the details, including sponsorship benefits and discount pricing, plus webinar opportunities.
---
Webinars

November 18 (Tuesday) 1:00 ET. Cerner Takeover of Siemens, Are You Ready? Sponsored by HIStalk. Presenters: Frank L. Poggio, president and CEO, The Kelzon Group; Vince Ciotti, principal, HIS Professionals. The Cerner acquisition of Siemens impacts 1,000 hospitals that could be forced into a "take it or leave it" situation based on lessons learned from similar takeovers. This webinar will review the possible fate of each Siemens HIS product, the impact of the acquisition on ongoing R&D, available market alternatives, and steps Siemens clients should take to prepare.
November 19 (Wednesday) 1:00 ET. Improving Trial Accrual by Engaging the Digital Healthcare Consumer. Sponsored by DocuSign. Presenters: B. J. Rimel, MD, gynecologic oncologist, Cedars-Sinai Medial Center; Jennifer Royer, product marketing, DocuSign. The Women's Cancer Program increased trial accrual five-fold by implementing an online registry that links participants to research studies, digitizing and simplifying a cumbersome, paper-based process. This webinar will describe the use of e-consents and social marketing to engage a broader population and advance research while saving time and reducing costs.
Recent webinar videos on YouTube:
Keeping it Clean: How Data Profiling Leads to Trusted Data
3 Ways to Improve Care Transitions Using an HIE Encounter Notification Service
---
Acquisitions, Funding, Business, and Stock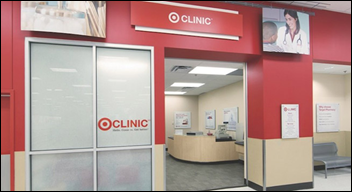 MinuteClinic opens its first facilities inside of CVS/pharmacies in Wisconsin, while Target and Kaiser Permanente team up to open four Target clinics in California over the next several weeks. The California clinics will be Target's first to offer expanded primary care including pediatric and adolescent care, women's health, family planning, and management of chronic conditions. The partnership marks a departure for Target in that Kaiser will be responsible for staffing clinic NPs and RNs. KP physicians will be available via telemedicine. Target has 79 clinics in seven states, while MinuteClinic has 939 locations in 31 states, plus Washington, D.C.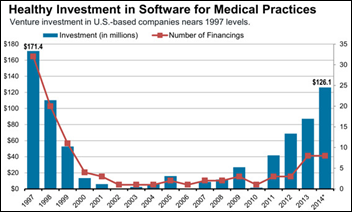 This article highlights what a good time it is to be in the PM software business. PM companies raised $126 million in eight funding rounds in the first three quarters of 2014, already putting this year far ahead of last year's $87 million raised over all four fiscal quarters. Companies that have raised considerable sums thus far include Data Driven Delivery Systems, 1Life Healthcare, Health Gorilla, SharePractice, and TelePharm.

Fruit Street Health CEO Laurence Girard offers free shares in the company to former investors in Prevently Inc., a failed telemedicine company that ousted Girard from his CEO position there earlier this year. The free shares are available to each Prevently investor who made their investment prior to its closing and Girard's termination. Girard's good-natured gesture contrasts starkly with one Prevently investor's allegations that "my family has continually received attempts at paying us off for our silence about the Prevently scam. Laurence Girard has attempted to give me shares in Fruit Street and Welliko in return for a release of liability. On the principal it would be reprehensible for anyone to accept such an offer because it supports a scam artist and disallows people like myself from using our legal rights to seek damages against Laurence Girard, Welliko, Fruit Street, and whatever other companies he may cook up."
---
Announcements and Implementations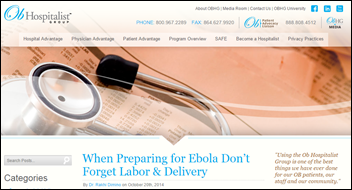 Ob Hospitalist Group (SC) selects charge capture and PQRS software from PatientKeeper. OBHG will deploy the new technology on tablets, and expects to complete roll out to 300 physicians in the first quarter of 2015.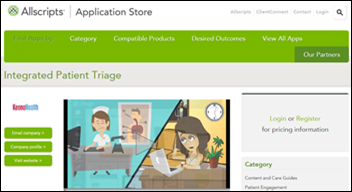 Allscripts recognizes Keona Health's patient triage technology as its November App of the Month. Keona Health patient workflow software integrates with Allscripts Professional and TouchWorks EHRs.
New York-based HIEs Southern Tier Healthlink and Taconic Health Information Network and Community plan to merge into a single Qualified Entity called HealthlinkNY. The new organization will span 11 counties, and be governed by a combined 20-person board from the leadership team and staff of STHL and THINC.

In related news, STHL plans to implement Infor's Cloverleaf HIE infrastructure and business intelligence tool in preparation for the merger with THINC.

Seacoast Orthopedics & Sports Medicine, which uses Greenway's (formerly Vitera's) Intergy EHR and PM technology, achieves Meaningful Use Stage 2, putting them among only 2 percent of EPs nationwide to demonstrate MUS2.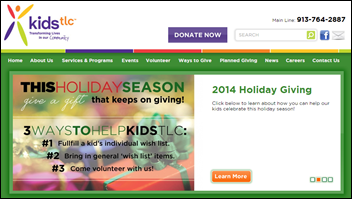 Behavioral health facility KidsTLC (KS) selects Essentia technology from Lavender & Wyatt Systems. The package includes EHR, revenue cycle, claims management, and analytics software.

Medical Web Experts partners with Bizmatics to offer its Bridge Patient Portal customers access to the Bizmatics PrognoCIS EHR and PM solution. The news follows BPP's announcement in September of a partnership with AccelOne, which will provide security audit services for BPP technology.
---
Government and Politics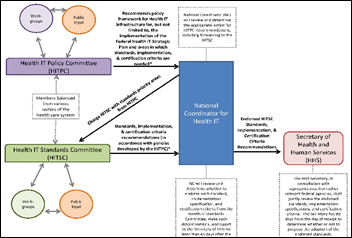 This flowchart depicts ONC's Federal Advisory Committee process for developing recommendations – one that seems in direct correlation with the state of interoperability (idealistic in its supposed simplicity yet actually overly complicated by government regulation and private-sector politics).
CMS kicks off its first ICD-10 testing week, during which providers will be able to submit ICD-10 claims, and CMS will respond with an acknowledgement or a rejection.  Additional testing weeks will be held in March and June 2015.
---
Research and Innovation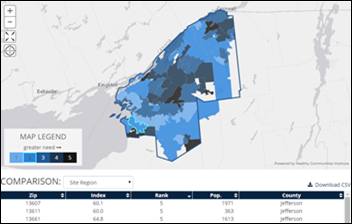 Hot on the heels of the IoM's call for EHRs to capture additional social and behavioral data as part of MUS3 comes the launch of the SocioNeeds Index from Healthy Communities Institute. The visualization tool enables physicians to identify those living in the highest risk zip codes that can benefit most from supportive health and social programs.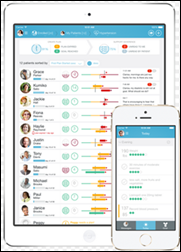 The local business paper profiles Twine Health, a Boston-based startup developing an app that offers users suffering from hypertension motivational, personalized health plans in the form of electronic checklists. Patients check off health goals as they go, while doctors get frequent updates on their progress. Twine has partnered with six clinics to enroll 159 patients in beta testing, and is offering physician practices a limited-time free trial so they can track whether the medical conditions of their patients improve with use of the app. The concept seems intriguing, but it makes me wonder how physicians will handle all that data. Dr. Jayne put it in perspective in her recent EPtalk post: "My EHR vendor is starting to integrate personal tracker data and what we're seeing come in is far more than we would ever want to see."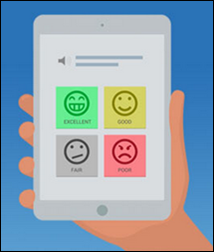 A separate business paper spotlights the journey Medytex founder Saurabh Tyagi has been on since pivoting the startup from a restaurant review app to one that focuses on patient surveys. Tyagi, who has no prior healthcare experience, plans to grow the platform as part of the North Dakota State University Technology Incubator while his team looks for seed funding.
Researchers find that programming EHRs to make generic drugs the default choice when physicians write prescriptions may offer one way to reduce unnecessary healthcare spending. Their study looked at four ambulatory clinics and 21,377 prescriptions, and found that physicians significantly increased their prescription of generic drugs when given the option via EHR prompt.
---
People

Leslie Kelly Hall (Healthwise) joins Healtheway's Carequality Steering Committee, and  is reappointed to the ONC's Health Information Technology Standards Committee.

Rosemarie Henson (HHS) will join the American Cancer Society as senior vice president for prevention and early detection.


Rite Aid gives its RediClinic subsidiary CEO Web Golinkin the additional duties of Health Dialog CEO, and promotes Karen Staniforth to COO of Health Dialog, a Rite Aid subsidiary that provides population health management solutions.
Cal INDEX appoints Greg LeClaire (Aetna) CFO, John Lee (Oracle) CTO, Andrea Leeb, RN (L.A. Health Care Plan) chief privacy officer, and Doug Hart (ConvergeHealth) vice president of marketing and corporate communications.
---
Other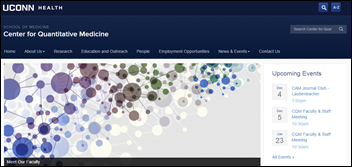 Researchers at UConn Health's Center for Quantitative Medicine work to develop a secure messaging system that will enable physicians, dentists, NPs, and certified midwives to exchange encrypted patient information online, standardizing EHRs across the state. "What we're focusing on is health IT solutions that are based on standards that increase interoperability," Assistant Professor Minakshi Tikoo says. "We have got to get this information moving. We cannot put it in packages and just put it in a box and never open the box."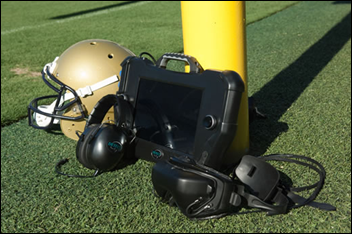 The NFL, Under Armour, and GE select a team of engineers and physicians from Emory University and Georgia Tech as winners of the Head Health Challenge II, a competition for innovations intended to speed diagnosis of and improve treatment for concussions. The team's iDETECT (integrated Display Enhanced TEsting for Cognitive Impairment and mTBI) system designed to improve neurologic assessment following mild traumatic brain injury won them a $500,000 prize, plus the chance for an additional $1 million in funding. How ironic (or maybe just plain sad) that the healthcare community is working to mitigate the neurological effects of rough play while the NFL faces scrutiny from the DEA for questionable prescription drug practices.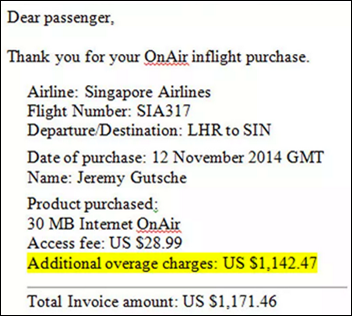 And I thought my recent GoGo in-flight WiFi bill of $14.95 was steep: Singapore Airlines passenger Jeremy Gutsche is hit with an in-flight Internet bill for $1,171.46. The airline apparently charges passengers an initial $28.99 connection fee, and then outrageously raises the price based on usage. Gutsche explains that, "I wish I could blame an addiction to Netflix or some intellectual documentary that made me $1,200 smarter. However, the Singapore Airlines Internet was painfully slow, so videos would be impossible and that means I didn't get any smarter … except about how to charge a lot of money for stuff. I did learn that." The rate hike reminds me of the similarly outrageous rates convention centers charge exhibitors for the privilege of connecting to sometimes non-existent show-floor WiFi.

Radiologist Mark Howshar, MD laments the demise of private practices, sharing his own tale of healthcare IT-induced woe: "Today, I spend twice as much time per patient filling out paperwork compared to 2010. It would be one thing if that time was spent with the patient, but instead it's spent at the computer. Mandatory and redundant file keeping has become so time-consuming that our practice had to hire a full-time chief compliance officer. As any practice owner will tell you, CCOs don't come cheap."
Get Covered Illinois injects a healthy dose of humor into its Luck Health Plan marketing campaign, featuring the tagline, "You'll be okay. Probably."
---
Sponsor Updates
Deloitte includes Kareo on its "2014 Technology Fast 500" list.
Relay Health Clinical Connectivity becomes certified to operate as a Health Data Intermediary in Minnesota.
---
Contacts
Mr. H, Lorre, Jennifer, Dr. Jayne, Dr. Gregg, Lt. Dan, Dr. Travis
More news: HIStalk, HIStalk Connect.
Get HIStalk Practice  updates.
Contact us online.
Become a sponsor.