Top News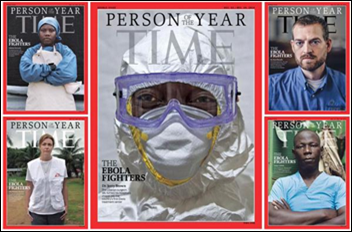 Time magazine recognizes "The Ebola Fighters" as its Person of the Year. Kent Brantly, MD is one of three surviving fighters pictured on the issue's five covers. "This is a huge honor," he says. "It's an incredible honor to be part of the group that's being recognized … And I think that it's fitting that we acknowledge that most Ebola fighters, certainly those that paid the highest price for their service, are themselves West Africans and it's an honor for me to be considered as a part of that group." The issue hits newsstands Friday.
---
HIStalk Practice Announcements and Requests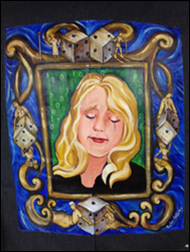 I have been a fan of the Walking Gallery for some time now, and was pleasantly surprised to come across a blog about its latest member, HIStalk's very own Lorre Wisham. In a nutshell, the Walking Gallery is a collection of mobile medical advocates for healthcare IT who wear their patient stories on their backs thanks to the artistic talents of founder Regina Holliday. She has decided to take the gallery to the next level and has created a MedStartr project to raise funds for a permanent gallery home. "The art of healing" has never rung more true. 
---
Webinars
December 17 (Wednesday) 1:00 ET. There Is A 90% Probability That Your Son Is Pregnant: Predicting the Future of Predictive Analytics in Healthcare. Sponsored by Health Catalyst. Presenter: Dale Sanders, SVP of strategy, Health Catalyst. Predictive analytics is more than simple risk stratification. Once you identify an individual's risk, what are the odds that you can change their behavior and what will it cost to do so? This presentation, geared towards managers and executives, addresses scenarios in which predictive models may or not be effective given that 80 percent of outcomes are driven by socioeconomic factors rather than healthcare delivery.
---
Acquisitions, Funding, Business, and Stock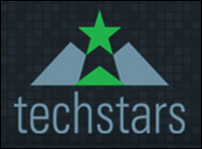 Techstars partners with Mayo Clinic (MN) to launch TechStars ++ , a new program that will connect Techstars graduates with businesses that can offer further help through business development and mentorship. Graduates of the accelerator program will spend two weeks meeting healthcare experts at Mayo's main campus in Rochester. Techstars expects to announce additional corporate partners soon.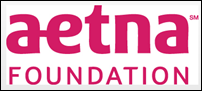 The Aetna Foundation announces the Healthier World Innovation Challenge, a $4.5 million competition designed to promote digital health innovation to improve chronic health outcomes in underserved communities. Six winners will receive up to $750,000 each over three years, and access to foundation and partner resources to implement their innovations. Entry information will be made available January 5.
---
Announcements and Implementations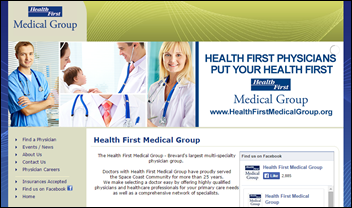 Health First Medical Group (FL) selects PatientKeeper Charge Capture software for its 90 hospitalists who serve the group's four hospitals. Implementation, expected to wrap up next month, will include integration with the group's GE Centricity EHR.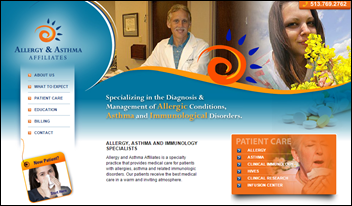 Allergy & Asthma Affiliates (OH) selects PM and EHR solutions from Benchmark Systems.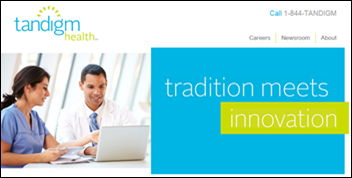 Tandigm Health (PA) selects Lumeris as its population health technology vendor for its value-based care initiatives. Tandigm will initially roll out Lumeris solutions, including the Accountable Delivery System Platform, to 300 PCPs at 100 facilities.
Paladina Health (CO) selects the eClinicalWorks Care Coordination Medical Record for population health management. The primary care provider, a subsidiary of DaVita Healthcare Partners, already uses eCW's EHR.

Allscripts launches Allscripts eAuth, a new tool that enables electronic prior authorization for Express Scripts patients. Allscripts eAuth will be integrated into all Allscripts EHR platforms in the coming months.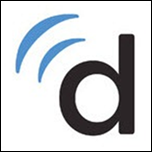 Social network Doximity announces that its user base has grown to include more than 50 percent of the US physician population. Lt. Dan breaks down the news here.
---
Research and Innovation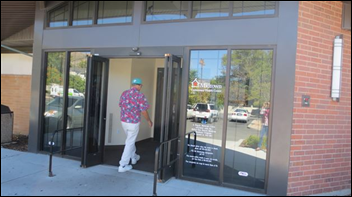 Utah-based Weber Human Services, Davis Behavioral Health, and Midtown Community Health Center participate in the Utah SmartCare project for low-income and vulnerable patients. Those enrolled in the project are given smartphones loaded with Ginger.io's health-and-wellness monitoring app to maintain contact with physicians at the three facilities, prompting intervention if data presents the possibility of a behavioral health crisis.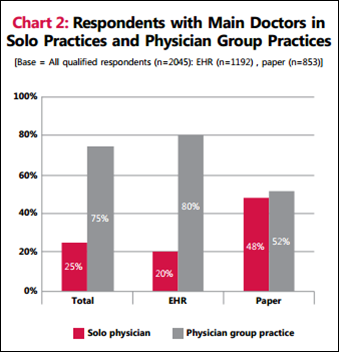 A National Partnership for Women & Families study finds that patient online access to EHRs has nearly doubled from 2011 to 2014, and that consumers want even more robust functionality and features than are available today, including the:
Ability to email providers (56 percent)
Review treatment plans (56 percent)
Review the notes of their doctors (58 percent)
Review test results (75 percent)
Schedule appointments (64 percent), and
Submit medication refill requests (59 percent)
---
Government and Politics
HHS distributes $36.3 million in ACA funding to 1,113 health centers across the country in recognition of their significant quality improvements due to population health management programs and advanced EHR use.
CMS announces that, as of December 1, nearly 16,500 providers and 1,681 hospitals had attested for Stage 2 of Meaningful Use. Those figures nearly double the overall number of attestations for all of 2014. Physicians who began participation in the MU program before 2014 have until the end of February to attest.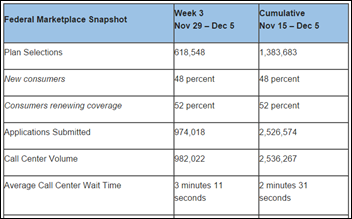 HHS announce that 1.38 million health insurance plans have been sold through Healthcare.gov, a no doubt expected uptick as the clock winds down to the open enrollment deadline of December 15. It's probably safe to say dental plans were not included this time around.
---
People

Arman Samani (Medhost) joins ADP AdvancedMD as CTO.

MedAssets promotes Mike Nolte to president and COO, and appoints him to its Board of Directors.
The Nashville Health Care Council and former U.S. Senate Majority Leader Bill Frist, MD announce the 2015 class of the Nashville Health Care Council Fellows.
---
Other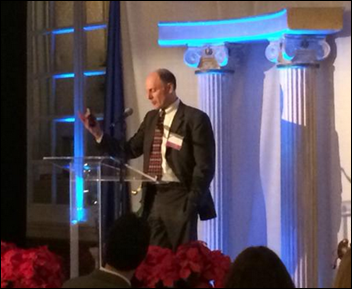 Former ONC Deputy National Coordinator Jacob Reider, MD returns to D.C. as keynote presenter at Hixny Connects 2014. He served on the RHIO's board between 2006 and 2007. A quick peek at his LinkedIn profile shows that he is now in the process of opening up something called Kuvop. Further sleuthing finds he/Kuvop has  a MySpace profile, which makes me wonder if he's getting into the music business.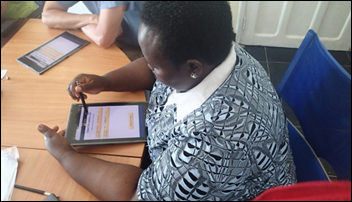 This article highlights the progress Vecna is making in the fight against Ebola with its EHR system and robot in Liberia. (Mr. H reported on the original deployment late last month). Co-founder Deborah Theobald is busy training workers to use the records system and robot, which made its debut a few days ago at an Ebola treatment center in Sierra Leone.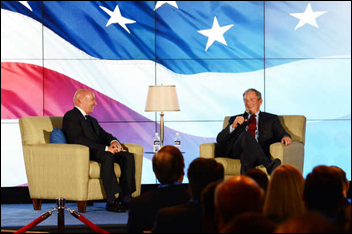 Zotec hosts an "Evening with President George W. Bush" during RSNA, giving clients and prospects the opportunity to hear tales from the West Wing straight from the horse's mouth. I have to wonder how much that photo op cost the medical billing and PM company, and how it compares to how much HIMSS is plunking down for the junior Bush's appearance in Chicago next year.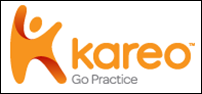 Glassdoor honors Kareo with an Employees' Choice Award as part of its recognition of the Best Places to Work in the U.S. for 2015.
---
Contacts
Jennifer,  Mr. H, Lorre, Dr. Jayne, Dr. Gregg, Lt. Dan, Dr. Travis
More news: HIStalk, HIStalk Connect.
Get HIStalk Practice  updates.
Contact us online.
Become a sponsor.