Top News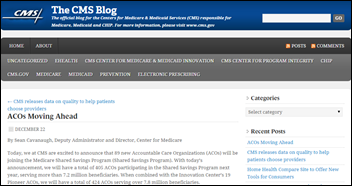 CMS announces that 89 new ACOs will join the Shared Savings Program effective January 1, 2015. Aledade founder and former ONC chief Farzad Mostashari, MD wastes no time in celebrating that two will be official Aledade ACOs, with one in Delaware and the other spanning New York, Delaware, and Arkansas.
---
HIStalk Practice Announcements and Requests
Here's the video from Ed Marx's book launch last week for "Extraordinary Tales from a Rather Ordinary Guy."
---
Acquisitions, Funding, Business, and Stock
Total Child Health joins the Allscripts Developer Program, integrating its Child Health and Development Interactive screening System (CHADIS) with Allscripts' TouchWorks EHR.
---
Announcements and Implementations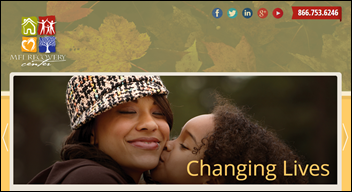 MFI Recovery Center, a California-based behavioral health provider, selects Core Solutions Inc.'s Cx360 as its second-generation EHR.  
Orion Health integrates Blue Shield of California historical data into the Cal Index HIE, and is working to do the same with data from Anthem Blue Cross. The data integration is part of a two-year project in which Orion Health will also deliver system analytics, improved care coordination tools, and patient engagement applications. Cal Index made headlines last week when Consumer Watchdog urged Californians to opt out of the payer-backed HIE, saying that it hasn't explained its privacy policy clearly.
---
Government and Politics
Rep. Renee Ellmers (R-NC) and 29 of her House colleagues urge HHS Secretary Sylvia Burwell to reduce the 2015 Meaningful Use Stage 2 reporting period from 365 days to 90.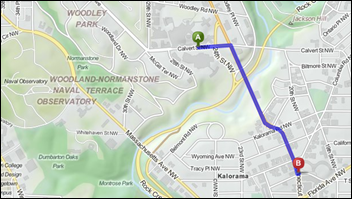 ONC releases the agenda and a handful of confirmed speakers for its annual meeting, scheduled for February 2-3 at the Washington Hilton in D.C. Attendees may want to stick around for the eHealth Initiative Annual Conference, taking place February 3-5 at the Omni Shoreham Hotel. If my MapQuest skills serve me right, attendees should be able to walk easily from one venue to the other.
The Supreme Court will hear King v Burwell on March 4. The case argues that the Obama administration overstepped its authority by providing federal subsidies to Healthcare.gov users when the ACA's language only authorized subsidy payments for insurance acquired through state-run exchanges.
---
Research and Innovation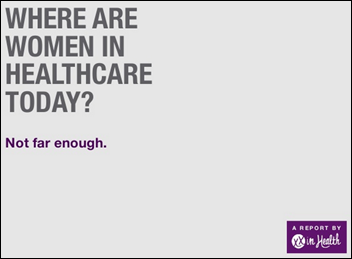 Rock Health initiative XX in Health seeks feedback for its Women in Healthcare, 2015 Industry Survey. Results will inform Rock Health's annual report on the state of women in the healthcare industry. Last year's stats definitely showed room for improvement:
29 percent of women are not satisfied with their ability to make an impact at work.
40 percent who find education important aren't satisfied with the opportunities available at work.
63 percent lack a mentor.
73 percent lack a sponsor.
This article highlights the work researchers at Johns Hopkins are doing to mine Twitter for direct tweets related to mental health diagnoses and language cues linked to certain disorders. Researchers hope to share their findings with public health officials to improve on the traditional (i.e. slow and costly) method of collecting data through surveys.
---
People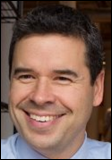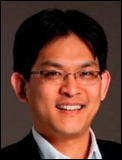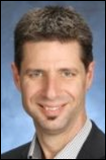 NaviNet promotes Paul Johnson to vice president of platform implementation, and appoints Grant Ho (CareCloud) vice president of marketing and Stephen Hess (Ipswitch) vice president of product management.
CompuGroup Medical US promotes Chris Lohl to VP of R&D, ambulatory information systems.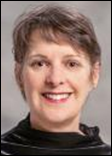 Vermont Information Technology Leaders names Nancy Rowden Brock (World Learning) CFO.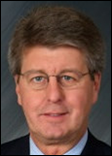 AMC Health appoints Paul Argay (Resolution Health) chief marketing officer.
---
Other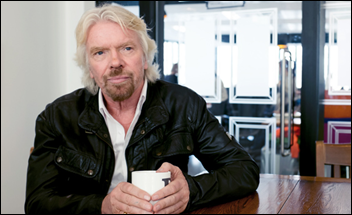 Has telemedicine jumped the shark? Celebrity investor and entrepreneur Sir Richard Branson joins the hype cycle as part of a media campaign put together by the AMA, ATA, ANA, and Kaiser Permanente, among others. Branson is an investor in telemedicine company Doctor on Demand, which closed a $21 million round of funding in August.

Westby G. Fisher, MD points out the danger of developing "skill-fade" as physicians become increasingly reliant on healthcare technology:
"[W]ho needs doctors at all if care is reduced to point and click?  While our new breed of physicians have never known medicine without a computer, will all of their study and preparation to become clinicians at the bedside be rendered moot as these young doctors find themselves little more than data entry clerks? How will we keep them clinically skilled? Homogenized mannequins programmed to respond to regimented scenarios? Computers and EMRs must inform the physician rather than mandate, instruct rather than impugn, encourage adaptation rather than thwart it, and always facilitate rather than inhibit patient care."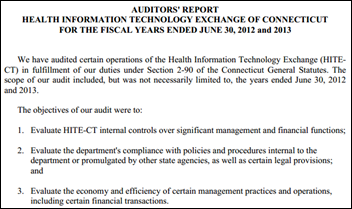 Connecticut Health Policy Project Executive Director Ellen Andrews takes the now defunct HITE-CT HIE to task upon release of a new report by state auditors highlighting deficiencies in financial controls, legal problems, and a "need for improvement in management practices and procedures." A former HITE-CT board member, Andrews provides fly-on-the-wall insight into the management issues that really caused the state legislature to shut it down after spending over $4 million on its development: "The board fell apart and attendance at the monthly meetings waned as major decisions were made in small committees between meetings, and just submitted to the board as a done deal. Most meetings included long executive sessions, held out of public view, to discuss the continuing legal, personnel, and management problems." The state is working to stand up another HIE through its Department of Social Services with many of the same players.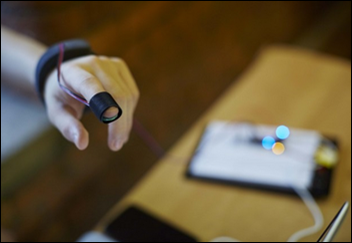 Two students in the U.K. take wearables in a more relaxed direction with development of a device that prompts recording of your favorite T.V. program once it detects you've dozed off. The KipstR 3-D printed bracelet uses pulse oximeters to detect when dozing occurs, and then acts as the user's remote to pause and record the show that was playing. Developed with help from Virgin Media, the device could also be used to determine emotional reactions to a show, prompting suggestions of similar programs. I'm willing to bet Netflix will soon appropriate similar technology as it looks to ramp up its original programming based on the viewing habits of its users.
---
Sponsor Updates
Greenway Health releases the latest version of its PrimeMOBILE EHR platform.
E-MDs becomes the first EHR to exchange provider information with the infectious disease registry of the Kansas Health Information Network, helping users comply with Meaningful Use Stage 2 requirements.
Greenway Health will sponsor pro golfer Blayne Barber, who will wear the company's logo on his shirts.
---
Contacts
Jennifer,  Mr. H, Lorre, Dr. Jayne, Dr. Gregg, Lt. Dan, Dr. Travis
More news: HIStalk, HIStalk Connect.
Get HIStalk Practice  updates.
Contact us online.
Become a sponsor.