Top News

CVS Health announces clinical affiliations with the LSU Health Network (LA) and Shawnee Mission Health (KS). LSU and Shawnee patients will have access to clinical support, medication counseling, chronic-disease monitoring, and wellness programs at CVS/pharmacy stores and MinuteClinics. CVS Health, in turn, will provide prescription and visit data to the health systems via EHR and information systems integration. In addition, physicians affiliated with the participating health systems will collaborate with MinuteClinic nurse practitioners to work closely on joint clinical programs and care coordination activities.
---
HIStalk Practice Announcements and Requests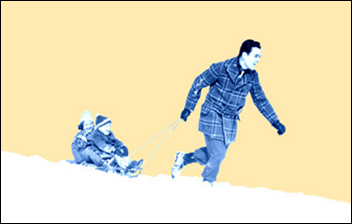 Several HIStalk team members have enjoyed sunny skies for most of this week, while others have experienced the hopefully waning Northeastern blizzards first-hand. No matter the conditions, the HIStalk sites continue to publish faithfully, knowing that many of our readers are working tirelessly from home even though their offices may officially be closed. It strikes me as a bit sad that today's workforce no longer has the luxury of taking adult snow days. Jesse Singal of New York Magazine explains his snow-day discontent rather eloquently: "In a world that forces us to inhabit our roles as workers ever more intimately — one in which time actually off from work has been shrinking for decades, where it's easy to forget that there's more to life than what it says on our business cards — snow days were one of the few remaining excuses not to be a worker for a little while. I'm going to miss them, even if I haven't really had much time to think about it."
---
Announcements and Implementations

Atlanta-based Premedex launches its Chronic Care Management Solution Suite to help physician practices more efficiently manage the operational and financial tasks associated with caring for patients with chronic diseases.

Quest Diagnostics partners with the CDC to improve hepatitis diagnosis and treatment. As part of the collaboration, Quest will provide CDC researchers with access to its Health Trends database of de-identified clinical testing hepatitis data. A primary goal will be to identify and monitor trends in hepatitis B and C viral infection in pregnant women, and to characterize those patients by demographics and type of physician.
PatientPoint partners with Ion Solutions to offer its PracticeWire and Exam Room Tablet education and engagement solutions to Ion's national network of oncology practices.
Eastern Idaho IPA chooses Valence Health's vElect contract administration system to allow physicians to compare fee schedules to Medicare benchmarks in selecting and declining payer contracts.
MedConnect selects clinical interface terminology from Intelligent Medical Objects for its EHR.
Georgia's GRAChie HIE – founded by Cerner, GRHealth, and Navicent Health — reports increased numbers of data sources and system usage.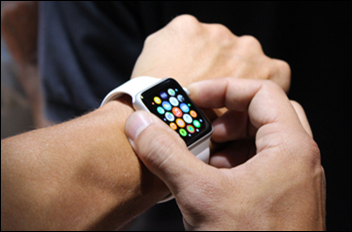 The Apple Watch will begin shipping in April, perhaps just in time for HIMSS giveaways. It will be interesting to see how many Apple fans pony up $349 for the privilege of standing in line at Apple stores on the as-yet-unspecified date. Surely it won't be on April 15.
---
Acquisitions, Funding, Business, and Stock

Portland, OR-based Clinicient secures $7 million in debt funding from Silicon Valley Bank. The line of working capital will be used to enhance its EHR, PM, and revenue cycle solutions for outpatient rehabilitation therapists.
---
Government and Politics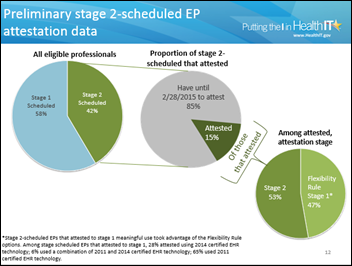 New CMS data reveal that only 15 percent of eligible providers have attested for Meaningful Use Stage 2. Of those, 47 percent did not actually meet Stage 2 in 2014, but instead took advantage of a hardship exemption and attested to Stage 1. The majority of that group used EHRs certified in 2011, while 28 percent used 2014-certified EHR technology.
Health insurance exchange enrollees total 9.5 million, a good bit above the administration's hoped-for goal of 9.1 million. That number still has opportunity to climb with 18 more days to go until the February 15 enrollment deadline. Florida and California have led the pack, with a total of 2.5 million citizens enrolled.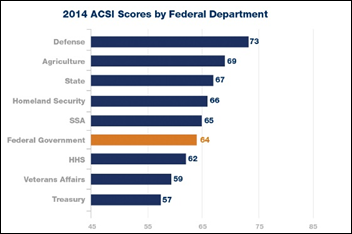 Speaking of government services, the American Customer Satisfaction Index shows that the nation's satisfaction with federal government services continues to decline. This year's score of 64.4 is the lowest it's been since the Index was first published in 1999. HHS had its second consecutive decline in citizen satisfaction, falling from 69 in 2012 to 62 in 2014. Only Internet service providers scored lower than the government when compared to other verticals.
---
Other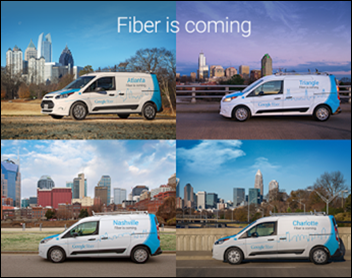 Good news for quantified selfers, and telehealth and wearables fans in the Southeast: Google Fiber is coming to Atlanta, Nashville, Charlotte, and Raleigh-Durham within the next 18 months. They are among the nine cities Google announced nearly a year ago as being considered for the gigabit fiber-to-the-home service. It's worth noting that Georgia and Tennessee have legislated parity for private coverage of telemedicine services, according to the American Telemedicine Association, while North Carolina doesn't seem to have taken up the issue.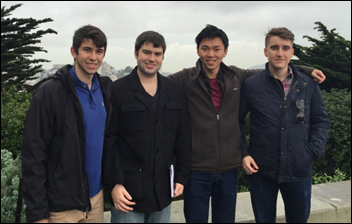 The local paper highlights Avhana Health, a Baltimore-based startup focused on building a better electronic checklist for physicians. After graduating from the DreamIt Health Incubator last year, the company went on to work with the HHS Office of Population Affairs testing integration standards. It's now looking to test its system with physicians.
Fast Company sheds light on the intersection of corporate wellness programs and precision medicine, ultimately concluding that targeted initiatives fueled by analytics are the key to creating healthier employees and reducing corporate healthcare expenses.
---
Sponsor Updates
Clockwise.MD is nominated as a finalist in the inaugural Georgia's Top Startup Awards.
Jaffer Traish of Culbert Healthcare Solutions writes about data sharing.
---
Contacts
Jennifer,  Mr. H, Lorre, Dr. Jayne, Dr. Gregg, Lt. Dan, Dr. Travis
More news: HIStalk, HIStalk Connect.
Get HIStalk Practice  updates.
Contact us online.
Become a sponsor.