Top News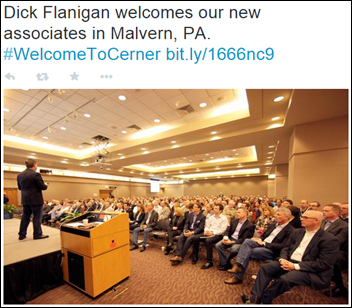 Cerner completes its $1.3 billion acquisition of Siemens Health Services as announced in August. Cerner reiterated in the announcement that it will continue to support Siemens core systems for an unspecified period, with Soarian maintenance guaranteed for 10 years. Former SHS CEO John Glaser has joined Cerner as SVP and a member of the company's executive cabinet. No word yet on whether he'll accompany Cerner President Zane Burke when he rings the NASDAQ opening bell February 3.
---
Acquisitions, Funding, Business, and Stock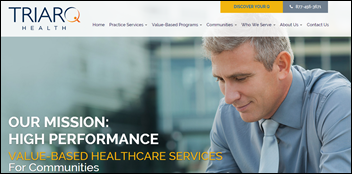 Triarq Network and gloStream – both owned by the same group of investors – merge into Triarq Health. GloStream, a health IT and consulting firm known for its gloEMR, will operate as a Triarq subsidiary called gloStream Practice Service. The new organization will supply services to help ACOs, physician organizations, and payers manage care for new pay-for-performance models.
Surescripts plans to spin off its population health business into a separate company that will operate under the Kryptiq name. Surescripts acquired Kryptiq in 2012 and will keep its secure messaging, e-prescribing, and portal technologies. Surescripts will maintain a minority ownership position in Kryptiq, which will be run by the former Kryptiq management team.
---
Announcements and Implementations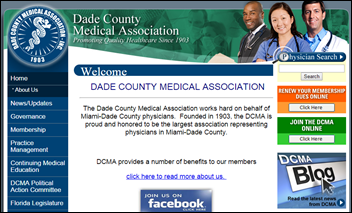 Dade County Medical Association (FL) selects HealthFusion as its Vendor of Choice for EHRs. DCMA, the largest county medical association in the state, will introduce HealthFusion's MediTouch software to its 1,000+ physician members looking to implement or upgrade EHRs.
Penebscot Community Health Care (ME) chooses Forward Health Group's PopulationManager and The Guideline Advantage.
Epic wins Best in KLAS 2014 for best physician practice vendor and several EHR/PM categories. Athenahealth wins for practice management in the two larger practice size categories (11 docs and up).
---
Government and Politics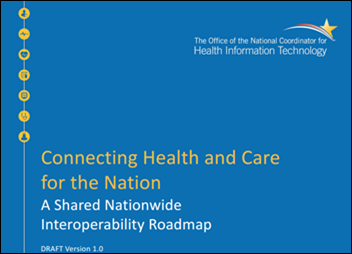 ONC publishes a draft version of its 10-year interoperability roadmap that includes a short-term goal of taking actions that "will enable a majority of individuals and providers across the care continuum to send, receive, find, and use a common set of electronic clinical information at the nationwide level by the end of 2017." Lt. Dan provides a thorough synopsis of the draft at HIStalk Connect, with extra focus on ONC's proposed API standards for easier data exchange.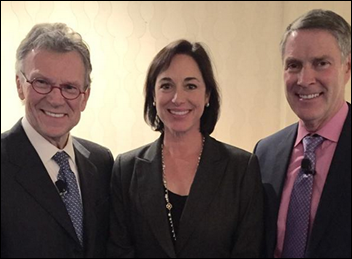 ONC National Coordinator Karen DeSalvo, MD tweets the above picture during the agency's annual meeting. It seems she had a great time during her fireside chat with Senate Majority Leaders Tom Daschle and Bill Frist, MD.
CMS announces plans to shorten the 2015 EHR reporting period to 90 days and to change hospital reporting to be calendar year in a new rule it expects to be approved in spring 2015.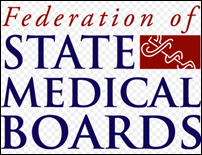 The Federation of State Medical Boards releases a fact sheet refuting what it says are six myths about its Interstate Medical Licensure Compact.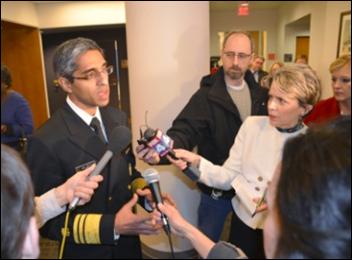 Still new Surgeon General Vivek Murthy, MD begins his House Calls Listening Tour to better understand how his office can work with organizations to improve healthcare nationwide. I'll be interested to see how his pet causes (childhood obesity, pandemic illness, and immunization, among others) intersect with ONC initiatives given that his father was a primary care physician and his mother the practice's manager.
New York legislators propose a one-year delay in implementing the I-STOP law that requires all prescriptions to be transmitted electronically by March 27, 2015, saying that the DEA moved too slowly in certifying vendors to transmit controlled substance prescriptions.
President Obama will propose a $215 million precision medicine initiative that includes $5 million for ONC to develop interoperability standards and privacy requirements for secure data exchange.
---
Research and Innovation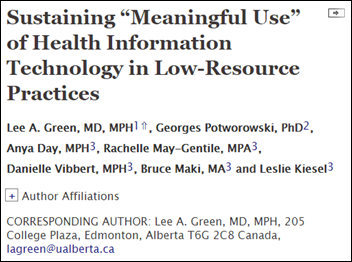 A study finds that "priority practices" are at increased risk for falling on the wrong side of a "digital divide" as payers and regulators enact increasing expectations for EHR use and data management. In other words, those with few resources, dwindling reimbursements, and lack of opportunity to affiliate with local health systems will find it nearly impossible to maintain the necessary expert staff and ongoing support needed to keep new healthcare technologies in good working order. One of the authors calls it a "now or never" situation: "The right solution would be to make primary care practice more financially viable, but that's a huge system-wide undertaking in which the U.S. is far behind the curve. So we'll resort to a duct tape fix for now, [b]ut we'd better break out that roll of duct tape pretty fast."
Researchers at UMass Medical School and Worcester Polytechnic Institute develop a smartphone app to help consumers understand why they overeat. The RELAX app will help patients track eating patterns, daily activities, exercise, mood, and stress-inducing events via smartphone. Clinicians will then be able to access the data to help patients better understand their triggers for stress eating.
Penn State College of Medicine researchers offer 10 situations that may justify a physician's need to Google a patient. "We're hoping that by offering scenarios that raise important ethical questions about the use of search engine technology, we can initiate a conversation that results in the eventual development of professional guidelines," explains Maria J. Baker, associate professor of medicine. "Formal professional guidelines could help healthcare providers navigate this current 'Google blind spot.'"
Stanford researchers use machine learning to comb through EHR data to to identify patients at risk of familial hypercholesterolemia, a condition that often goes undiagnosed until a heart attack strikes. The project, part of the larger FIND FH (Flag, Identify, Network, Deliver) initiative, is a collaborative effort involving Stanford Medicine, Amgen Inc. and the nonprofit Familial Hypercholesterolemia Foundation.
---
People

Helen Williams (Precision Practice Management) joins Azalea Health as director of practice management services.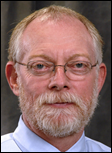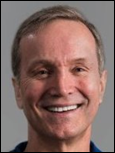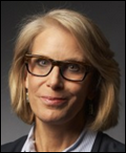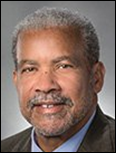 Diagnotes appoints Howard Silverman, MD (University of Arizona College of Medicine), Donald Brown, MD (Interactive Intelligence), Traci Dolan (ExactTarget), Michael Mote, and Samuel Odle (Bose Public Affairs Group) to its advisory board.
---
Other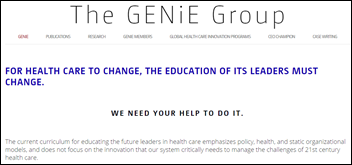 Health Affairs examines the current educational gaps in traditional healthcare administration and efforts underway to address them, including the Global Educators Network for Health Care Innovation Education (GENiE) Group. Born out of the Harvard Business School, the group's 140 members are working with CEO champions like AMA's James Madara and Athenahealth's Jonathan Bush to make innovation a central part of the education of future leaders in healthcare.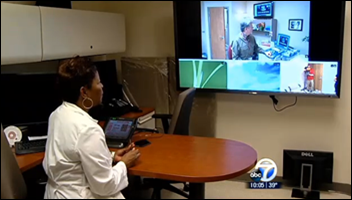 "NrsNat" lauds the benefits of telemedicine, but calls out colleagues for "a complete lack of knowledge …  and especially administrative leadership regarding telehealth and telemedicine," in response to the local paper's coverage of the state of Arkansas' growing enthusiasm for telemedicine. "Most have no idea what it is, have a hard time grasping the overall concept, and look down on telehealth nurses as incapable of doing 'hands on nursing,' or 'real' nursing work. In fact, I was told 'it did not require any skills.' However, Telehealth and Telemedicine require a great deal of knowledge and expertise, most companies will not hire anyone with less than 10 years clinical experience, but I hope to see much more growth and education in this area as it is extremely efficient. Patients find it especially useful."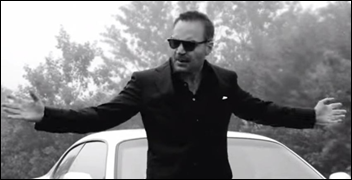 For Mr. H's musical review: Canadian gastroenterologist Nejat Memiche, MD finds fame as a pop star in his native Turkey, where he also teaches medical students. His debut album, Lost in Music, was recorded in Istanbul. Should he come stateside, I'd love to see him tour with ZDoggMD.
---
Sponsor Updates
Named as KLAS Category Leaders for 2014 are Emdeon (eligibility enrollment), Allscripts (global acute EMR, Northern America), and GE Healthcare (staff/nurse scheduling, time and attendance).
Allscripts is also recognized as Best in KLAS 2014 for its global acute EMR.
Pepper McCormick writes about the four healthcare trends that will shape 2015 in the latest Healthwise blog.
Health IT Outcomes profiles e-MDs and its work to exchange provider data directly with the new Kansas infectious disease registry.
Nvoq offers SayIt 9.3 with new features that simplify use and enhance organizational productivity.
---
Contacts
Jennifer,  Mr. H, Lorre, Dr. Jayne, Dr. Gregg, Lt. Dan, Dr. Travis
More news: HIStalk, HIStalk Connect.
Get HIStalk Practice  updates.
Contact us online.
Become a sponsor.