Top News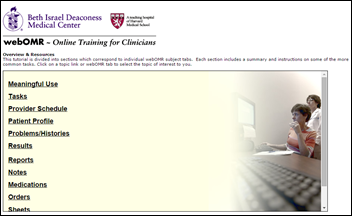 Athenahealth makes its second recent push into the inpatient EHR market by acquiring the WebOMR system that was developed by Beth Israel Deaconess Medical Center (MA). Terms were not disclosed, but Mr. H did manage to talk with BIDMC CIO John Halamka about the details. Check out his thorough clarification of the agreement here.
---
HIStalk Practice Announcements and Requests
Do you know a patient who could benefit from a trip to HIMSS? HIStalk, in partnership with medical advocate and Walking Gallery founder Regina Holliday is giving away five HIMSS15 conference scholarships ($1,000 in travel cash plus registration). We're accepting applications through February 9 and will choose the five based on their patient stories and writing ability. See Regina's description and send entries to Lorre.
I've created a "Telemedicine" section for news related to this growing segment of the healthcare technology industry. Whether it's state licensing issues, other forms of government regulation, reimbursement issues, startups, or consumer demand, it seems not a day goes by that a dozen or more telehealth-related news items don't cross my desk. Email me if you've got a related story to share, or care to weigh in on the telehealth versus telemedicine nomenclature debate. I'd love to see an insider write about their experiences on a regular basis.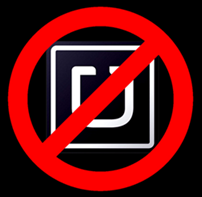 It's official: I'm over any sort of healthcare-related reference to Uber. With the exception of John Goodman's recent piece in Forbes on "What Uber can Teach us About Health Care," I've found use of the nouveau taxi service's name to be little more than thinly veiled efforts to create click bait.
---
Acquisitions, Funding, Business, and Stock

Jersey City, NJ-based ITelagen receives a growth capital investment from private-equity firm GPB Capital Holdings. The small- to medium-sized practice EHR vendor will use the funds to grow its product line, platform, and customer base.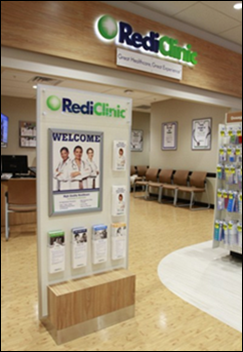 RiteAid gets into the retail clinic business with the opening of its first 24 RediClinics within its retail pharmacies in Philadelphia,  Baltimore, and Washington, D.C. The company, which acquired Texas-based RediClinic last April, plans to open additional retail clinics in Seattle and Texas later this year. No word yet on whether RediClinic will rethink the Athenahealth EHR and PM solutions it's had in place since 2008.
Apple looks to bolster its ranks for a new team of IBM Business Development Executives that will help roll out and oversee teams selling the new Apple/IBM iOS solutions to enterprise customers, including those in healthcare. The company is hiring for the position in LA and Seattle for the healthcare and retail industries.
Healthcare research firm Press Ganey hires underwriters for a potential IPO that could value it at more than $1 billion. The Indiana-based company works with over 10,000 healthcare organizations, and is perhaps best known for its administration of patient satisfaction surveys.
---
Announcements and Implementations

The National Association for Trusted Exchange introduces the NATE Blue Button for Consumers Trust Bundle to help identify consumer-facing applications that are trustworthy. Users will have access to a secure exchange of health data from provider-controlled applications to those managed by consumers.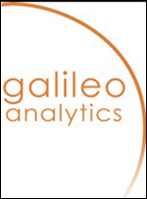 Galileo Analytics launches Galileo Thermometer, a platform that provides pharmaceutical decision makers with custom analysis of de-identified EHR data from the U.S. and Europe. The new platform will cull data from over 30 million patient to help pharma reps make business intelligence and licensing decisions.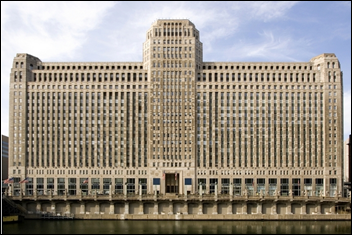 Chicago-based healthcare IT incubator Matter partners with the nearby AMA to create an Interaction Studio that will enable entrepreneurs and physicians to collaborate on the development of new technologies, services, and products in a simulated healthcare environment. Architecture and design firm HDR will lead development of the 450-square-foot space, which will be housed in Matter's new Merchandise Mart offices.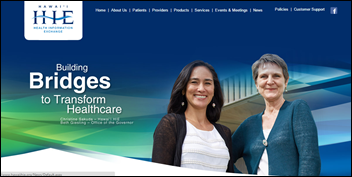 The Hawaii HIE and Hawaii Health Systems Corp. sign a data-sharing agreement to make digital patient records available to physicians and hospitals across the state. HHS will share clinical data with HHIE starting with its West Hawaii and Maui regions. The agreement is likely welcome news, given that providers across Hawaii use 30 different EHRs.
The StayWell Company joins the Allscripts Developer Program. The patient education company's Krames On-Demand Integrated Content Module has been certified for use with Allscripts Sunrise Acute Care and TouchWorks EHR solutions.
Kareo will integrate its PM and billing solutions with digiChart's EHR technology for OB/GYN practices.
Patient queue management company Clockwise.MD joins the Athenahealth marketplace.
---
Government and Politics
HHS Secretary Sylvia Burwell announces a $28 million ONC-funded HIE grant program, described as, "Grantees will address interoperability workflow challenges, technical issues, and improve the meaningful use of clinical data from external sources. Providers will be engaged from across the entire care continuum, including those who are not eligible for the Medicare and Medicaid EHR Incentive Programs such as long term care facilities, to be able to send, receive, find, and use health information both within and outside their care delivery systems."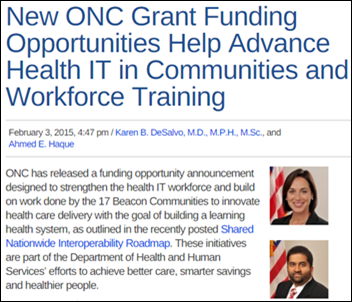 ONC announces $6.4 million in funding opportunities for healthcare IT workforce training, focusing on the areas of population health, care coordination, new care delivery and payment models, and value-based care. It will also offer $1.7 million to support HIT innovations that improve population health at the community level. The office has requested $92 million for its FY2016 budget, up from $60 million. ONC wants $5 million to establish a Health IT Safety Center that will go live in FY2016.
---
Telemedicine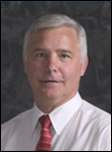 Roger Cady, MD offers Missouri legislators four steps to incorporating telemedicine into the state's Medicaid program:
Establish priorities, focusing on chronic conditions that carry high costs.
Identify physicians interested in using telemedicine to treat those conditions and recruit national experts to participate.
Make sure participating physicians have proper equipment, including a computer with a camera, videoconferencing software, and reliable broadband Internet.
Start setting up appointments among the physicians, experts, patients and, when necessary, patient caregivers.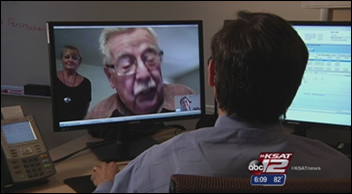 Despite the fact that two different bills have been filed for the upcoming session, lawmakers in Florida are confident they will reach agreement on telemedicine legislation in 2015. As in many other states, reimbursement and physician licensing issues have been sticking points with related bills filed in the past.
Washington State legislators are also optimistic, as they prepare to introduce a telemedicine bill for the third time in as many years. "Hopefully the third time is the charm … this is an access opportunity for our kids," says Rep. Steve Bergquist, a prime sponsor of the 2015 legislation.
---
Research and Innovation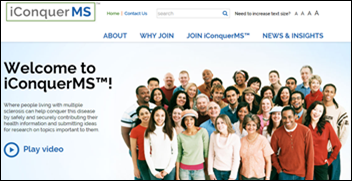 Accelerated Cure Project launches iConquerMS, a website and advocacy initiative that aims to help MS patients share their data and experiences in the hopes of influencing research and treatment for the disease. The initiative, funded by a $190,000 grant last year from the Patient-Centered Outcomes Research Institute, aims to enroll 20,000 patients by September.
---
People

Justin Barnes (Justin Barnes Advisors) joins the Gozio Health advisory board.
Healtheway appoints Dave Cassel to lead its Carequality Initiative.
---
Other
University of Pennsylvania professor Ross Koppel calls out ONC's proclamation that EHRs have helped more than hindered patient safety, citing self-selected studies and methods that downplay the hundreds of thousands of HIT-related errors. "Of course, there was a safety problem with paper," says Koppel, "but there are new, different and more wicked problems with HIT." (Mr. H's interview with Koppel offers thorough background on his interest in the sociology of HIT.)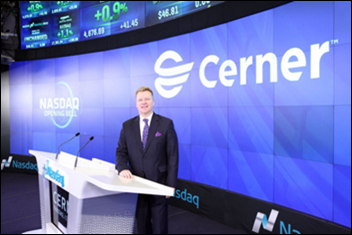 Cerner Corp. CEO Zane Burke's mother is reportedly "thrilled" that her son rang the NASDAQ opening bell earlier this week to commemorate the company's official $1.3 billion acquisition of Siemens Health Services.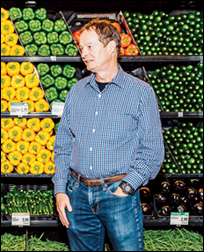 Whole Foods CEO John Mackey optimistically mulls over the idea of medical clinics for Whole Foods employees: "Health care is so broken in America," Mackey says. "If we allow markets to work, if we allow entrepreneurs to get in here and do things like I'm talking about doing, we will pretty much solve the health-care problem in a generation."
A healthcare technology accelerator rivalry seems to be brewing in Nashville, as Jumpstart Foundry and Healthbox prepare to run their programs in quick succession in the coming months. When it comes to attracting top talent, Jumpstart CEO Vic Gatto says, "There's only two or three accelerators in the country that can compete with us, and Healthbox is not one of them."
---
Sponsor Updates
Four Medicity HIE customers are named in "Survivor: Edition HIE"–Can Statewide HIEs Achieve Sustainability?"
Dan Hamilton, COO of Nor-Lea Hospital District (NM), writes an article titled "Handling the Demands of a Population Boom: Using RTLS to Improve Patient Care and Workflows" about its use of Versus Advantages Clinic RTLS.
ADP AdvancedMD asks, "Has the ICD-10 Delay Hurt Provider Preparedness?" in its latest blog.
---
Contacts
Jennifer,  Mr. H, Lorre, Dr. Jayne, Dr. Gregg, Lt. Dan, Dr. Travis
More news: HIStalk, HIStalk Connect.
Get HIStalk Practice  updates.
Contact us online.
Become a sponsor.