Top News
The White House tweets that 11.4 million Americans have signed up for healthcare coverage via federal and state insurance exchanges. This figure doesn't include those who experienced trouble signing up at Healthcare.gov over Valentine's Day weekend. Those folks have been extended an extra seven days to get their applications wrapped up. Administration officials have also hinted that the deadline might be extended through April 15 so that consumers can avoid the tax penalty.
---
HIStalk Practice Announcements and Requests
Occasionally I have the pleasure of running into readers, who more often than not express their fondness for the empire Mr. H has build up over the last 10-plus years. I ran into one such fellow, at church of all places, who proudly boasted that he has been a HIStalk follower since before our main site was HIStalk2.com. It's interactions like these that make me love my job even more. Thanks to all who read HIStalk Practice, HIStalk Connect, and the granddaddy of them all, HIStalk. Keep reading, and be sure to tell your friends.
The folks at Xerox Healthcare invited me to participate in a Google + Hangout on patient engagement earlier this week, and I was so glad I said yes. I got the chance to speak alongside health IT experts Eric Topol, MD director of Scripps Translational Science Institute and chief academic officer for Scripps Health; Geeta Nayyar, MD chief healthcare advisor for Femwell and assistant clinical professor of medicine at Florida International University; and Tamara St. Claire, chief innovation officer of Commercial Healthcare at Xerox. I'm still trying to get over the statistic Geeta shared on physician eyeball time with patients.  You can check out the presentation here. We had some great Q&A from the audience, so be sure to watch until the very end.
Listening: Happy Camper Radio. Though snow flurries are falling outside my window, I'm already thinking ahead to the Spring camping season. HCR's series of podcasts keeps me from contracting cabin fever.
---
Webinars



March 5 (Thursday) 2:00 ET. "Care Team Coordination: How People, Process, and Technology Impact Patient Transitions." Sponsored by Zynx Health. Presenters: Grant Campbell, MSN, RN, senior director of nursing strategy and informatics, Zynx Health; Siva Subramanian, PhD, senior VP of mobile products, Zynx Health. This webinar will explore the ways in which people, process, and technology influence patient care and how organizations can optimize these areas to enhance communication, increase operational efficiency, and improve care coordination across the continuum.
The recording of John Gomez's well-attended webinar, "Inside Anthem: Dissecting the Breach," is available above or here.
---
Acquisitions, Funding, Business, and Stock

Stratice Healthcare – developer of the Web-based eDMEplus EHR-integrated ordering platform for medical equipment – will expand its operations in Indiana, adding 2,000 square fee of office space and up to 43 new jobs within the next two years.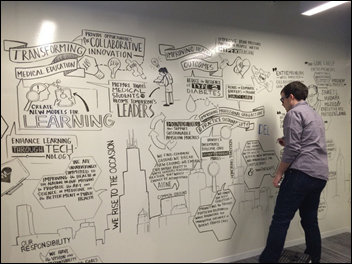 Chicago-based incubator Matter officially opens, offering 25,000 square feet of workspace to an initial 70 member companies working in health IT, medical device, diagnostics, and biopharma. In addition to its member companies, the incubator will work with the AMA to launch a 450-square-foot "physician office of the future" at its Merchandise Mart location.
---
Announcements and Implementations

Cloud services and managed hosting company Carpathia opens its Healthcare Community Cloud Service beta program to physicians, payers, and clearinghouses.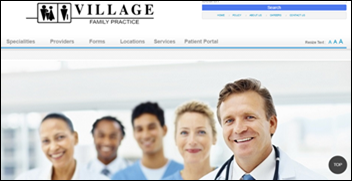 Village Family Practice (TX) selects a population health management platform from Lightbeam Health Solutions to manage value-based contracts across its 25 physicians.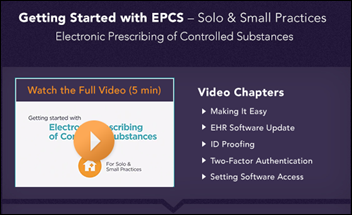 Surescripts creates a step-by-step video guide and tools to help health systems and practices meet New York's I-STOP mandatory e-prescribing law.
CollaborateMD integrates TransFirst's transaction processing services into its PM and medical billing services. 
Greenway Health chooses Orion Health's Rhapsody Integration Engine for financial transaction processing.
Practice Fusion integrates medication electronic prior authorization from CoverMyMeds with its EHR.
---
Telemedicine
The Federation of State Medical Boards reports that South Dakota, Utah, and Wyoming have passed the Interstate Medical Licensure Compact. The new legislation will help speed up the process of multi-state licensing for physicians, an essential ingredient to widespread adoption of telemedicine services across the U.S.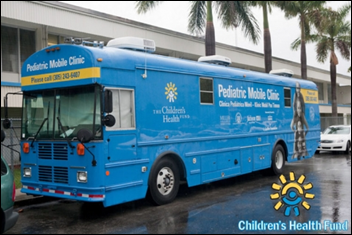 The University of Miami Pediatric Mobile Clinic implements AMD Global Telemedicine's Portable TeleClinic solution to help provide care to uninsured children. Telemedicine services offered include dermatology, cardiology, nutrition, and, coming in March, obesity management.
The California Telehealth Network partners with eligibility program management company Solix to help providers across the state tap into the FCC's Rural Health Care Funds program, which offers access to and discounts for telecommunications and broadband services.
---
Government and Politics
Payers lament that Healthcare.gov's ongoing back-end IT troubles have taken a backseat to user experience, specifically balking at the unfinished work of automating payment of subsidies for premiums and out-of-pocket expenses. "There's just going to be a whole lot more workarounds and paper clips and rubber bands for at least another year to get this stuff all sorted out," says John Gorman, executive chairman of Gorman Health Group, though CMS has expressed confidence it will get its IT act together by the end of this year.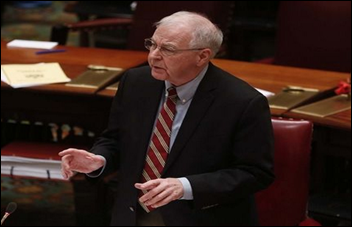 Crain's digs into the drawbacks of the Statewide Health Information Network of New York (SHIN-NY), a "little-publicized" $486 million project that by the end of this year will electronically link medical records to clinics, physicians, and hospitals statewide. Only 19-percent of private practices had connected as of last October, according to the non-profit New York eHealth Collaborative, which oversees the project. Connection fees of between $5,000 and $10,000 have likely dampened physician enthusiasm.
---
People

Kevin Keck, MD (The Permanente Medical Group) joins Scio Health Analytics as CMO.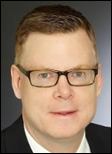 Don Yish (EMSI) joins Virtual Health as executive vice president of sales.

Jon Mello (Beacon Partners) joins NavisHealth Solutions (fka Versaworks) as COO.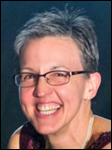 Jackie Fantes, MD (Lifespan Corp.) joins the East Boston Neighborhood Health Center as CMO.
---
Research and Innovation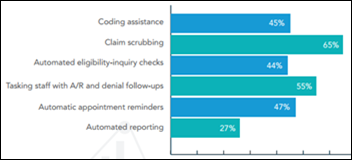 A revenue cycle management study from NextGen finds that though automated RCM services are popular amongst physician practices, just 4 percent of those surveyed rate their abilities around electronic claims submission as "Excellent."
A HIE study finds that 72 percent of survey takers (including physicians, hospitals, payers, and vendors) predict the demise of small, independent HIE developers by 2017. In addition, 94 percent of independent physicians are backing away from HIE initiatives due to the "flawed" business models of public HIEs, and an anticipation that payers will pick up the data-sharing slack.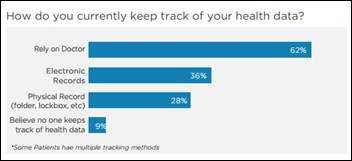 A Salesforce study reveals that 60 percent of Millenials support the use of telehealth options over in-person visits, and an even greater percentage would prefer their physicians use apps to book appointments, share health data, and manage preventive care. On the flip side, less than 10 percent of insured patients reported using the Web, e-mail or text messages to set up appointments.
---
Other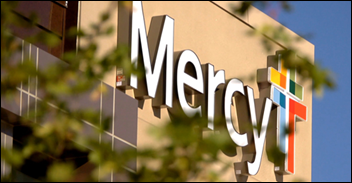 Mercy Clinic credits its Epic EHR with an uptick in interest from parents about measles vaccination. CMO Howard Schlansky, MD notes that it took just 72 hours for IT technicians to pull together lists in its EHR of 1,900 patients due for the measles vaccine. The clinic is now working through those lists to contact patients with vaccine reminders.
Several health-related features didn't make the cut for the initial Apple Watch  release because they didn't work, were too complex, or would have triggered FDA's interest. The watch won't be able to run an EKG, measure blood pressure, or capture blood oxygen.
---
Sponsor Updates
PerfectServe President and CEO Terry Edwards posts "The Consumerization of Healthcare: Can Providers Keep Pace?"
ADP AdvancedMD offers a guide to "The Top 5 Technologies in Healthcare for 2015 and Beyond."
---
Contacts
Jennifer,  Mr. H, Lorre, Dr. Jayne, Dr. Gregg, Lt. Dan, Dr. Travis
More news: HIStalk, HIStalk Connect.
Get HIStalk Practice  updates.
Contact us online.
Become a sponsor.