Top News


Allscripts and NantHealth make a play for precision medicine, announcing they will partner to develop genome-based clinical decision support features within the Allscripts EHR that will help oncologists create personalized cancer treatment plans.
---
Reader Comments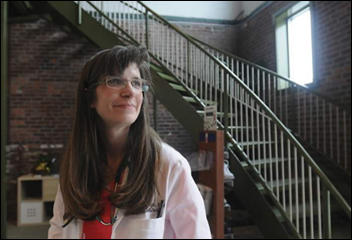 From Lady XYZ: "I thought this was an interesting article. Given that Pittsburgh has deep healthcare roots but yet the article indicates there are only three physicians in the area that offer concierge service." The article she refers to profiles Rebecca Plute, MD a hospital and family care physician that struck out on her own to launch a concierge practice. The business model seems to be slowly growing in popularity – Plute notes that 5 percent of physicians have taken the leap so far.
---
HIStalk Practice Announcements and Requests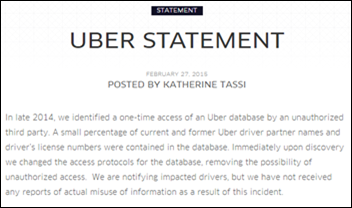 I literally laughed out loud when I read of Mr. H's disdain for comparing Uber and healthcare: "I swear I'm going to throw up the next time some inspiration-impaired 'thought leader' tries to draw parallels between anything healthcare-related and Uber." I've shared my similar opinion in the past (though in a more delicate fashion), but wonder if I might have to concede that the two might have more in common than we thought given that the ride-sharing startup announced late last week that a May 2014 data breach has affected 50,000 drivers. No fingers have yet been pointed at China or North Korea (or Lyft, for that matter) and no misuse of the data, which included names and license numbers, has been detected thus far.
---
Webinars
March 4 (Wednesday) 1:00 ET. "5 Steps to Improving Patient Safety & Clinical Communications with Collaborative-Based Care." Sponsored by Imprivata. Presenters: Robert Gumbardo, MD, chief of staff, Saint Mary's Health System; Tom Calo, technical solutions engineer, Saint Mary's Health System; Christopher McKay, chief nursing officer, Imprivata. For healthcare IT and clinical leadership, the ability to satisfy the clinical need for better, faster communication must be balanced with safeguarding protected health information to meet compliance and security requirements.
March 5 (Thursday) 2:00 ET. "Care Team Coordination: How People, Process, and Technology Impact Patient Transitions." Sponsored by Zynx Health. Presenters: Grant Campbell, MSN, RN, senior director of nursing strategy and informatics, Zynx Health; Siva Subramanian, PhD, senior VP of mobile products, Zynx Health. This webinar will explore the ways in which people, process, and technology influence patient care and how organizations can optimize these areas to enhance communication, increase operational efficiency, and improve care coordination across the continuum.
March 12 (Thursday) 1:00 ET.  "Turn Your Contact Center Into A Patient-Centered Access Center." Sponsored by West Healthcare Practice. Presenter: Brian Cooper, SVP, West Interactive. A patient-centered access center can extend population health management efforts and scale up care coordination programs with the right approach, technology, and performance metrics. Implementing a patient-centered access center is a journey and this program will provide the roadmap.
Here's the video of the "Cloud Security Primer" webinar that was presented by Sensato CEO John Gomez last week.
---
Announcements and Implementations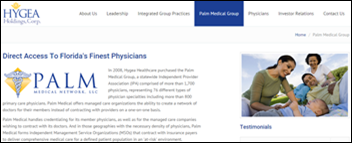 The Palm Medical Group (FL) selects HealthFusion as its vendor of choice for EHR software. PMG, an independent provider association, will introduce HealthFusion's MediTouch EHR to its 1,7000 physician members.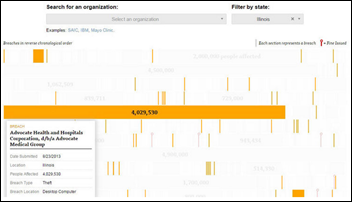 ProPublica launches an app that shows consumers if their healthcare companies have been hacked, and what federal fines were imposed as a result. Over 1,100 large-scale data breaches have been reported since 2009, with just seven resulting in fines. The investigative journalism company also seeks input from impacted consumers to further its research on medical privacy.
ManagementPlus and HydrantID partner to enhance patient portal security measures in an effort to better protect sensitive communications between optometrists and their patients.
Vericle partners with healthcare business development company MDReferralPro to offer physician practices a combined marketing and PM system.
SRSsoft launches its Essentials EHR for specialists and new EHR users, labeling it as "an alternative, non-MU EHR" that allows users to gain benefits without having to change the way they practice.
---
Acquisitions, Funding, Business, and Stock
Healthcare market intelligence company Definitive Healthcare receives a "significant investment" from Spectrum Equity. As a result, Spectrum Equity's Jeff Haywood and Chris Mitchell have joined Definitive's Board of Directors.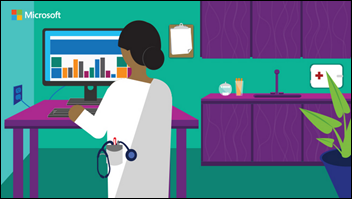 Microsoft's Tom Lawry outlines how the company's acquisition of Revolution Analytics earlier this year will help it build a foundation for future "Big Data" healthcare solutions.
---
Telemedicine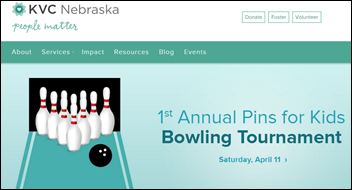 Foster family recruiting agency KVC Nebraska rolls out the MyLink telehealth and distance learning program to 500 children and adolescents in 300 foster families. The program, a result of new grant from the USDA's Rural Utilities Service Distance Learning and Telemedicine program, will help connect foster kids with behavioral healthcare services and educational resources.
---
Research and Innovation
Intel-GE Care Innovations, a join venture between Intel and GE Healthcare, partner with Cincinnati-based Xavier University's Center for Innovation to test and analyze "health peripherals" and apps that will help patients manage their chronic conditions from home.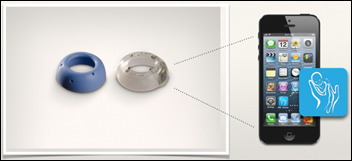 The local paper profiles MB Device LLC, a Louisville, KY-based startup that is working to develop a mobile health device that will predict preterm births. The company's prototype measures cervical impedance via sensors implanted in the cervix, and then wirelessly sends those measurements to the patient's smartphone for further analysis by her and her physician. "It's a device to be able to predict labor," explains founder Divya Cantor, MD. "That's the broadest definition. The (idea) is to help women know what's going on with their bodies before they feel it."
---
People

Justin Barnes (ATDC) joins Austin, TX-based ePatientFinder in an advisory capacity.
Joining PerfectServe are Terry Hayes, RN, MSN as VP of client experience and Michelle McCleerey, PhD, RN (TeleTracking) as VP of product marketing.
---
Other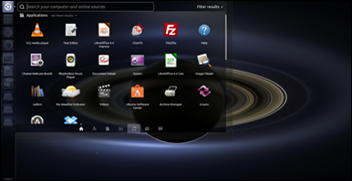 Tech columnist Dan Gillmor writes a pretty compelling piece on why he has made a conscientious effort to stay away from Microsoft, Google, and Apple: "Control is moving back to the center, where powerful companies and governments are creating choke points. They are using those choke points to destroy our privacy, limit our freedom of expression, and lock down culture and commerce. Too often, we give them our permission — trading liberty for convenience — but a lot of this is being done without our knowledge, much less permission." His sentiments seem to draw striking parallels with the plight of healthcare data: Hacks are becoming downright de rigeur; interoperability still seems like a pipe dream; and a growing group of patients, vendors, and physicians advocate for the Open Notes route.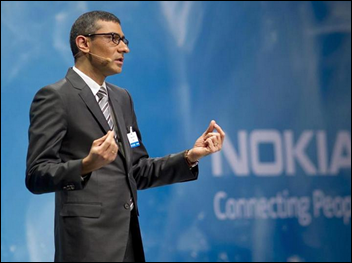 Nokia CEO Rajeev Suri weighs in on the net neutrality debate, arguing that service providers should be able to tap into an Internet "fast lane" if consumers demand it. He cited connected healthcare and driverless cars as prime examples of services that will be negatively impacted by a one-speed-fits-all World Wide Web.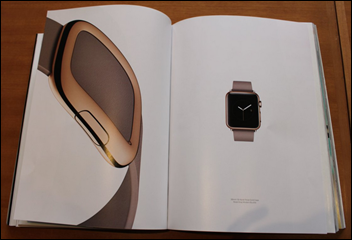 High tech attempts to meet high fashion in Apple's 12-page advertising spread in the March issue of Vogue. There's a fine line between haute couture and depeche mode, which means the cheap and chic version of Apple Watch will likely trickle down to High Street/Big Box retailers in the coming months. 
---
Sponsor Updates
---
Contacts
Jennifer,  Mr. H, Lorre, Dr. Jayne, Dr. Gregg, Lt. Dan
More news: HIStalk, HIStalk Connect.
Get HIStalk Practice  updates.
Contact us online.
Become a sponsor.