Top News
CMS releases updated Meaningful Use numbers, noting that the program has so far doled out $29 billion to nearly half a million EPs. Just over 50,000 of those attested to Stage 2, with CMS optimistically noting in its slide deck that 125,000 are still scheduled to do so. It will be interesting to see how the agency reconciles the low Stage 2 numbers with announcement of Stage 3 details, likely coinciding with a need to generate show-floor buzz at HIMSS.
---
HIStalk Practice Announcements and Requests
I'm a sucker for a good healthcare technology event, and my recent early-morning trek to a local Life Time Fitness did not disappoint. I joined a few dozen of my peers on the basketball court to better understand the ways in which wearables and analytics are changing care delivery. My favorite sound bite came from CardioScout CEO James Fonger, MD who thinks IoT and the connected home have a role to play in changing patient behavior: "I'm sure we'd see medication compliance change for the better if a patient's TV turned off because they didn't take their meds at the appointed time." Weight-loss programs might also benefit.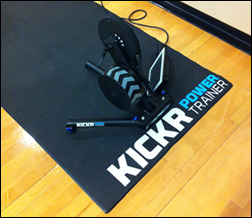 Speaking of exercise, folks from Wahoo Fitness were also in attendance, showcasing connected fitness tech like the Kickr Power Bike Trainer for hard-core cyclists like Dr. Jayne. It syncs with Bluetooth and variety of apps to help athletes manage structured workouts and virtual courses. I'm unlikely to try it, since the only thing I run after is a tennis ball.
---
Webinars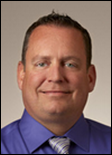 March 12 (Thursday) 1:00 ET. "Turn Your Contact Center Into A Patient-Centered Access Center." Sponsored by West Healthcare Practice. Presenter: Brian Cooper, SVP, West Interactive. A patient-centered access center can extend population health management efforts and scale up care coordination programs with the right approach, technology, and performance metrics. Implementing a patient-centered access center is a journey and this program will provide the roadmap.
---
Acquisitions, Funding, Business, and Stock
Kareo acquires patient engagement and marketing technology vendor DoctorBase.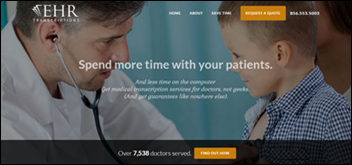 U.S. Army veteran Robert Foley formally launches Florida-based EHR Transcriptions. The idea for the digital transcription service was born out of Foley's experience as a patient and his work with Pfizer at Stanford Medical Center. It's worth noting that the company donates 15 percent of profits to organizations that help U.S. veterans and the families of those killed in action.
Intraprise Solutions launches Intraprise Healthcare, a new division that will provide strategic consulting and software engineering solutions to healthcare stakeholders.
Doctor house call vendor Pager raises $10.4 million from existing investors despite what would seem to be significant scaling barriers.
---
Announcements and Implementations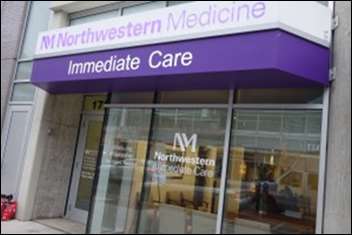 Northwestern Memorial Physicians Group (IL) goes live with Forward Health Group's PopulationManager.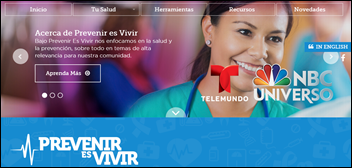 PatientPoint and Telemundo partner to deliver Spanish-language education and informational materials to Hispanic patients at the point of care.

DaVita Healthcare Partners selects Cureatr as its mobile care coordination technology partner for secure messaging and care transition notifications.
St. Peters Health Partners Medical Associates (NY) chooses Phytel for population health management.
---
Telemedicine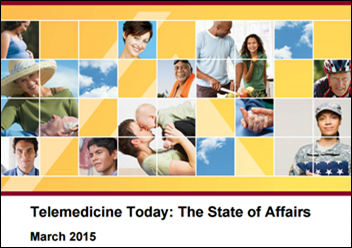 An Altarum Institute literature review combs through 99 articles to provide a fairly thorough summary of the state of telemedicine as it relates to cost, outcomes, effectiveness of care, regulatory concerns, and reimbursement. Kudos to Altarum for not forcing me to sign up before downloading the report. Gated content has always been one of my pet peeves.
Blue Cross Blue Shield of Massachusetts partners with American Well on a two-year pilot program that will offer physicians the ability to treat patients with certain conditions by video. The WellConnection pilot will launch with physician groups from Emerson Physician Hospital Organization and Lowell General Physician Hospital Organization.
In related news, American Well's AmWell solution receives the American Telemedicine Association's first Accreditation for Online Patient Consultations. The program recognizes a telemedicine vendor's security of patient information, transparency in pricing and operations, and qualifications and licensing of providers and clinical practices.
Telehealth solutions vendor Ostar Healthcare technology announces its cell-enabled, vendor-neutral gateway that integrates payer and provider systems with remote monitoring devices such as scales and glucometers.
---
Government and Politics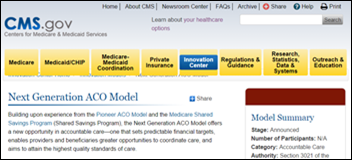 CMS launches the Next Generation ACO Model, which will enable participants to take on more financial risk with more predictable financial targets, and the potential to gain greater financial reward. The new model also opens up telemedicine opportunities since it waives certain geographic restrictions related to reimbursement for care. For the first time, telemedicine coverage will be extended to 80 percent of Medicare beneficiaries living in metropolitan areas and from any service-originating site, such as the home.
HHS announces that close to 11.7 million consumers selected or re-enrolled in health insurance plans via Healthcare.gov by the end of open enrollment, surpassing initial projections of between 8 and 9 million. State-based exchanges (excluding Oregon, which had zero and is shutting down) brought in just under 3 million sign-ups.
---
Research and Innovation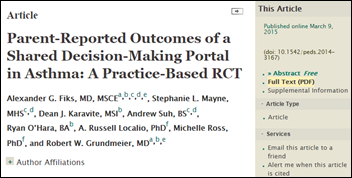 A six-month primary care study finds that families that used the MyAsthma portal to track treatment goals, symptoms, and concerns reported fewer asthma flares and fewer days of missed work than those families that did not.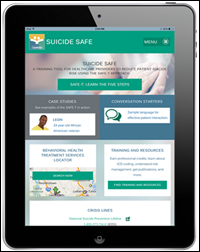 The Substance Abuse and Mental Health Services Administration launches a suicide-prevention app, coinciding with the 10-year anniversary of the National Suicide Prevention Lifeline, which has answered more than 7 million calls since 2005. The Suicide Safe app helps physicians integrate prevention strategies into their practice and address patient risk.
Fortune's Dan Primack points out that Apple's open-source ResearchKit platform won't reach enough patients to enact meaningful change in clinical trials and research because iOS users make up only 14.8 percent of global smartphone users. He takes Apple to task for not working with Google "behind the scenes" to develop an Android version, lamenting that, "Sure there are difficulties … but nothing that couldn't have been overcome for the public good." 
---
People
New York's Healthix RHIO names Todd Rogow (HealthInfoNet) as SVP/CIO.


Vitals names Heyward Donigan (ValueOptions) CEO, and appoints Jeffery Boyd (Priceline Group) advisor and board director.
---
Other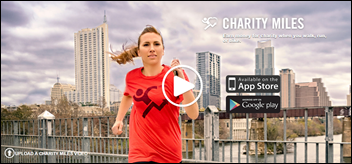 Charity Miles puts a new spin on incentivizing health and wellness, donating money to charities for miles run or biked. Nearly 1 million people have downloaded the app, raising $1 million in the process. This philanthropic concept seems like one the world of wearables needs to pay attention to.
---
Sponsor Updates
Clockwise.MD is named a semifinalist in the HIMSS HX360 Innovation Challenge.
Culbert Healthcare Solutions highlights "Issues to Consider When Sunsetting a Legacy Practice Management System."
ADP AdvancedMD offers tips to create "The EHR-Switch Prep Plan."
---
Contacts
Jennifer,  Mr. H, Lorre, Dr. Jayne, Dr. Gregg, Lt. Dan
More news: HIStalk, HIStalk Connect.
Get HIStalk Practice  updates.
Contact us online.