Top News
Healthcare.gov will reopen this Sunday to give nearly 4 million people facing a tax penalty one last chance to sign up for health insurance. The new sign-up period is for the 37 states served by the federal insurance exchange, and will end on April 30.
---
HIStalk Practice Announcements and Requests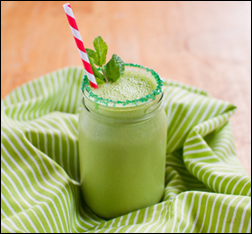 Spring seems to finally have sprung in my part of the world. While the seasons won't technically change until Friday, March 20, the warming temperatures, tax-return preparations, and shrinking New Year's resolution crowds at my local Y all signal that Winter is indeed nearing an end. St. Patrick's Day celebrations also help to usher in a new equinox. While the days of green beer are behind me, I do fancy Shamrock Shakes. The full-fat concoction peddled by McDonald's has nothing on the healthier version pictured here.
---
Webinars
March 31 (Tuesday) 1:00 ET. "Best Practices for Increasing Patient Collections." Sponsored by MedData. Presenter: Jason Bird, director of client operations, MedData. Healthcare is perhaps the last major industry where the consumer does not generally have access to what they owe and how they can pay for their services. Collecting from patients is estimated to cost up to four times more than collecting from payers and patient pay responsibility is projected to climb to 50 percent of the healthcare dollar by the end of the decade. Learn how creating a consumer-focused culture, one that emphasizes patient satisfaction over collections, can streamline your revenue cycle process and directly impact your bottom line.
Here is the video of last Thursday's webinar by West Corporation titled "Turn Your Contact Center into a Patient-Centered Access Center." I've created a Storify recap for those with shorter attention spans.
---
Acquisitions, Funding, Business, and Stock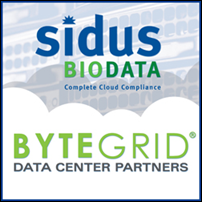 Data center operator ByteGrid Holdings acquires Sidus BioData, a managed hosting and IT consulting company specializing in biotech, pharma, medical devices, and healthcare IT, for an undisclosed sum. Sidus CEO Jason Silva will become a ByteGrid executive once the acquisition is final.

The local tech news outlet profiles Aptible, a venture-backed startup with roots in the Y Combinator accelerator program and experience with Rock Health Capital. The fledgling company, now based in Brooklyn, helps cloud-based healthcare IT startups navigate the often tricky waters of security and HIPAA.
Eko Devices receives $2 million in new funding and will begin clinical trials at UCSF of its Eko Core digital extension for analog stethoscopes.
---
Announcements and Implementations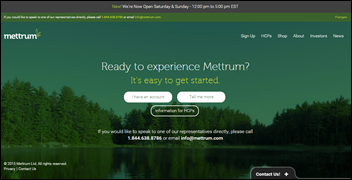 Mettrum Health Corp., a Canada-based medical marijuana producer and distributor, launches an online portal to help physicians register, review, and renew patient medical documents, recommend specific strains, and monitor the quantities and strains patients are purchasing.
EHNAC releases final criteria for the Practice Management System Accreditation Program. Developed in collaboration with WEDI, the program evaluates PM vendors on privacy, security, mandated standards and operating rules, and ICD-10 implementation and support.
Presagia Sports partners with neurobiological training and technology company CogniSens to enhance its EHR with performance and concussion management tools.
---
Government and Politics
New York Governor Andrew Cuomo signs legislation delaying the state's mandatory electronic prescribing law for one year to March 27, 2016, the same bill he giddily approved in 2012.
---
Research and Innovation

A WEDI survey finds that awareness of the Blue Button PHR interoperability initiative among industry stakeholders has decreased overall since 2013, while provider awareness has remained flat. Somewhat disappointing  (but not surprising given the industry's current slog towards interoperability) was the finding that the top three communication priorities for respondents continue to be email, text messages, and direct mail.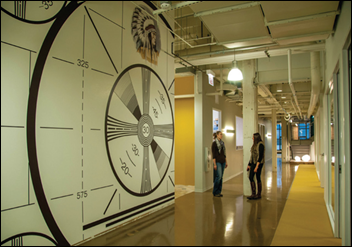 Hot on the heels of the AMA's decision to open an Interaction Studio within Matter Chicago's offices comes news of Washington, D.C.-based AHIP opening a 26,000 square-foot Innovation Lab in Chicago's West Loop neighborhood. The lab will house healthcare professionals working on issues like chronic care management, population health, big data, fraud and abuse, and telemedicine. GE Healthcare, Accenture, and Amgen have formally announced their support.
---
Telemedicine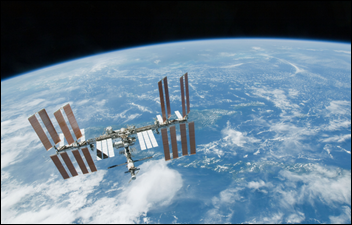 NASA selects VSee's telemedicine platform for astronauts to use on board the International Space Station. The new tool will enable astronauts to video chat with doctors and family, collaborate with other scientists, and engage in public outreach with school children. Galactic news like this makes me wonder how long it will take for the issues of reimbursement and physician licensing to get sorted out here in the states. If the ISS can figure it out …
After a successful pilot program with Techstars Austin, CirrusMD partners with Austin Regional Clinic (TX) to offer its eMD Access service to local employers. The telemedicine tool will enable employees to virtually connect with ARC physicians after an initial in-person visit to review health history.
Online doctor visit service HealthTap launches RateRx, which lets its member doctors rate the effectiveness of individual drugs and treatments.
---
People

The Indiana HIE promotes John Kansky to president and CEO.

PDR appoints former Surescripts President and CEO Harry Totonis as an independent director.

HHS names Mary Wakefield (HRSA) acting deputy secretary.
---
Other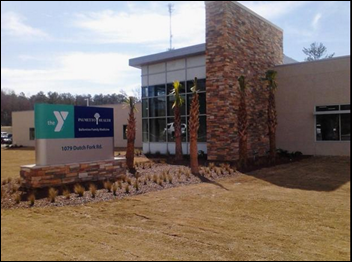 Kudos to Jamee Steen, MD who opened a new primary care practice within the same building as the YMCA, courtesy of landlord Palmetto Health (SC). "I would make recommendations on lifestyle changes all the time, and I wouldn't know until I see [my patients] again if they had followed them," Steen told the local paper. "Now, we'll physically walk them over and attach them to a resource." Patients won't even need a way-finding app to navigate from door to door. This type of nascent business model is a perfect example of letting IT take a backseat to simpler, more user-friendly solutions. Now, if only the Y and local physicians could figure out a way to reward healthy lifestyle choices with discounts at each other's establishments.

Pediatrician Chris Magryta, MD outlines his disdain for EHRs in the local paper's Op/Ed, chronicling his frustrations with digital charting from his days at Emory University's School of Medicine to present-day practice pressures associated with Meaningful Use and lack of interoperability:
"What we need is one system that traverses the entire medical community and is not used until it has proven to enhance medical care and be efficient. This does not exist in today's medical practice. Patients are now treated to a physician who is busy staring at a screen in order to check all of the required boxes in order to meet the insurance companies and the governments desires for a quality visit, so called bullet points. Let me be very clear. This has in no way improved the quality of care that I deliver. I reiterate that I am on average 20–30 percent less efficient in my daily visits. As a healer I am irritated that this obstacle impedes my ability to see more patients. I find myself apologizing to my patients for the computer time and my lack of eye contact at times. I find myself constantly trying to catch up and be on time with my visits. Remember that I used to see more people, chart and have more time to teach and educate each patient. That was quality care."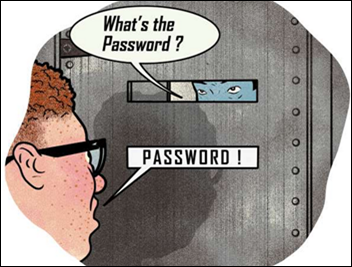 It's official: "Password1" is the worst possible password, according to Popular Science. Strings of consecutive numbers like the ever-popular "123456" don't fall far behind. In light of John Gomez's eye-opening Readers Write on hacking healthcare conferences, it might be worth revisiting all the passwords you've accumulated over the years to determine whether they fall into the "easily hackable" category.
---
Sponsor Updates
---
Contacts
Jennifer,  Mr. H, Lorre, Dr. Jayne, Dr. Gregg, Lt. Dan
More news: HIStalk, HIStalk Connect.
Get HIStalk Practice  updates.
Contact us online.