Top News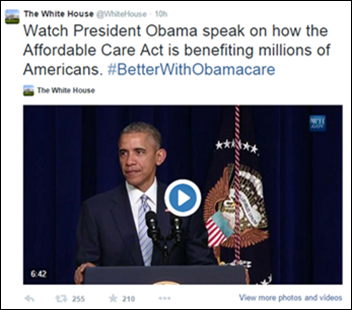 President Obama formally unveils the Health Care Payment Learning and Action Network as part of a day of activities marking the fifth anniversary of the ACA. Funded by CMS, the network will help the administration tie Medicare payments to quality via new payment models like ACOs and bundled payments. Over 2,800 providers, payers, and other stakeholders have signed up for the network. According to the administration, the network will:
Reward doctors who diagnose patients correctly the first time.
Cut red tape to increase communication between specialists, primary care doctors, and patients. 
Work with doctors, nurses, and hospitals to ensure the best quality follow-up care after long hospital stays.
---
HIStalk Practice Announcements and Requests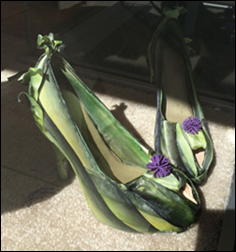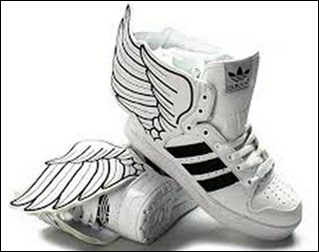 My college buddy (and HIT marketing whiz) Jessica Clifton has been on the hunt for the perfect pair of shoes to wear to HIStalkapalooza, which she may have already found if her picture to the left is any indication. They'd surely guarantee her a nomination for the HIStalkapalooza award for best shoes. Having judged the shoe competition for the last several years, I can tell you that the male and female winners are always shod in unique, often sparkly footwear. I'm still waiting for one of the guys to beat out Timur Tugberk's high-flyin' high-tops. Needless to say, the bar is high, so put down those MUS3 regs and let the shoe shopping begin!
---
Webinars
March 31 (Tuesday) 1:00 ET. "Best Practices for Increasing Patient Collections." Sponsored by MedData. Presenter: Jason Bird, director of client operations, MedData. Healthcare is perhaps the last major industry where the consumer does not generally have access to what they owe and how they can pay for their services. Collecting from patients is estimated to cost up to four times more than collecting from payers and patient pay responsibility is projected to climb to 50 percent of the healthcare dollar by the end of the decade. Learn how creating a consumer-focused culture, one that emphasizes patient satisfaction over collections, can streamline your revenue cycle process and directly impact your bottom line.
---
Acquisitions, Funding, Business, and Stock
PHI disclosure management business MRO Corp. acquires United Records Solutions, a release-of-information service provider, for an undisclosed amount. URS President Bo Stoianoff will join MRO's management team as Northeast director of client relations.
Aledade partners with the West Virginia Medical Institute to help primary care physicians in the state form and operate an ACO. The company has entered into a similar partnership with HIT consultancy Qsource to create a primary care physician-led ACO in Tennessee.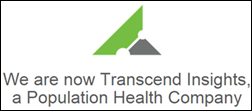 Humana reconfigures some of its existing population health businesses under the Transcend name: Transcend, which will offer management services (the former Humana MSO) and Transcend Insights, the IT group (the former Certify Data Systems, Anvita Health, and Nliven Systems). The company also made news this week with the sale of Concentra, a chain of 300 clinics and urgent care centers, to Select Medical Holdings Corp for $1.05 billion.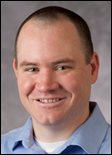 Josh Umbehr, MD makes the case for pulling primary care services out of the insurance system. His direct-pay practice in Wichita, KS charges patients less than $10 for most medications, and nothing for procedures that can be done in office. "Direct primary care is all about creating value," Umbehr explains. "It's the same for better products and the same for better price. The workloads are less, but the patient care is maximized. And there's no wasted effort for billing insurance. You don't need insurance for blood work that costs a dollar or medicine that's a penny a pill. I think even insurers were shocked to learn we could do so much."
---
Announcements and Implementations

Continuum Health Alliance (NJ) selects Caradigm for population health management.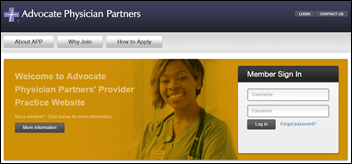 Advocate Physician Partners selects RCM technology from the Burgess Group to provide network pricing, payment integrity, and claims editing and management services for its Medicaid population.
Practice Fusion integrates Wolter Kluwers Health's Medi-Span core drug database into its EHR platform.
AMC Health and Qualcomm Life integrate Qualcomm's 2net Connectivity Platform with AMC's CareConsole care coordination platform in an effort to increase connectivity and care coordination for patients suffering from heart failure, diabetes, hypertension, asthma or COPD.
AMGA selects Avatar Solutions to provide enhanced services for its Patient Satisfaction Benchmarking Program, including CG-CAHPS surveys.
---
Telemedicine

Seniors Wireless launches its TeleMed Assist service, which offers the elderly "unlimited access to board-certified doctors 365/24/7 from their phones" for a monthly fee or at pay-as-you-go rates.

A study finds that children with ADHD who received psychiatric and primary care via telemedicine improved significantly more than children who received treatment during a traditional office visit with their PCP.
---
Research and Innovation
Walgreens adds information from PatientsLikeMe to its personal health dashboard, allowing people who are taking a particular medication to see what side effects others have reported.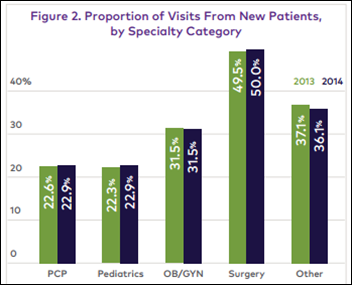 An Athenahealth report finds that physician practices have not experienced a sharp increase in new or sick patients scheduling appointments in the year since ACA coverage expansion took effect.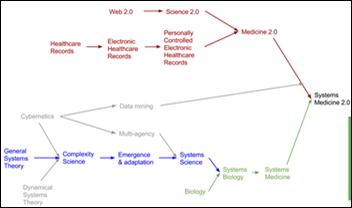 A Journal of Medical Internet Research literature review finds that the combination of systems medicine and large-scale data sharing via technologies like EHRs could help make substantial progress towards stopping, curing, and preventing non-communicable diseases.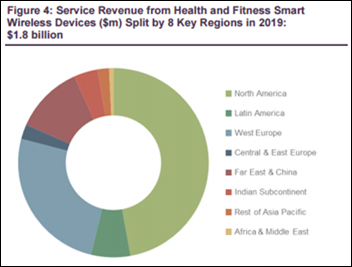 Juniper Research determines that revenues from connected healthcare and fitness services will close in on the $2 billion by 2019. That's almost six times the current estimate of $320 million for this year. I wonder how much of that will be attributed to Apple Watch's $10,000 price point.
---
Government and Politics
Congressmen Robert Hurt (R-VA) and Collin Peterson (D-MN) introduce bill H.R. 1446, the Healthcare Consumer Privacy Act, to enable consumers to remove their profiles from Healthcare.gov.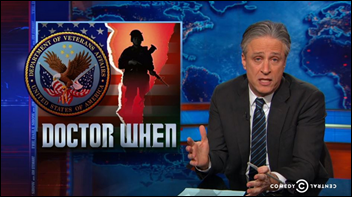 The Daily Show's Jon Stewart takes the VA to task for its attempts to ameliorate the long appointment wait times the agency has taken so much heat for in the last several years. He also calls out its "continued use of software that is as old as Keira Knightley." (Knightley is 29, by the way.)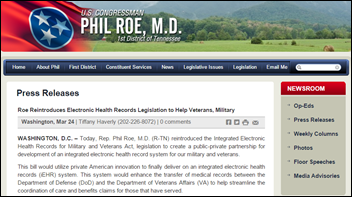 And speaking of the VA … I'm glad I'm not the only one confused by Rep. Phil Roe, MD's (R-TN) decision to reintroduce legislation that would create an EHR system for military members and veterans. Politico dug into how the Integrated Electronic Health Records for Military and Veterans Act  differs from the $11 billion DHMSM project, learning from Roe's office that, "The DoD is moving forward with a competition, but they are missing the most important feature of a new EHR system – that it be compatible with the VA system so that service members can have a seamless transition from active duty to civilian life. Why should taxpayers spend $11 billion if they aren't compatible?"
---
People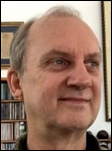 Robert LaPorte (Health Start Partners) joins The Huntzinger Management Group as client executive.

Jitin Asnaani (Athenahealth) joins CommonWell as its first executive director.
---
Other
John Sotos, MD cardiologist, flight surgeon and former medical technical adviser to the television series "House," calls for a national patient-record query system that would "complement, not replace, today's gold-standard source of clinical information, the randomized trial."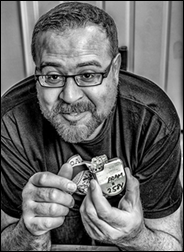 Hugo Campos laments the fact that he can't access the health data generated by his implantable cardioverter defibrillator, which he has to have surgically replaced every seven years:
"The reasons patients are left out of the equation are numerous, including regulatory and liability concerns. But at the center of it all lies the fact that to manufacturers, the doctor is king and most doctors aren't asking for data to be shared with their patients. I also suspect that companies fear that giving patients their data may cut doctors out of the care circle, resulting in a loss of revenue. So patients remain without online access to their own heart data and tethered to the clinic for hard copies of reports. This antiquated model is a significant barrier to self-care."
---
Sponsor Updates
RelayHealth Financial announces a new version of its RelayAccount online patient billing solution.
ADP AdvancedMD offers "6 facets of patient safety within a small private practice."
Clockwise.MD Founder Mike Burke shares what he's learned in the startup world at the #30in30 event at Atlanta Tech Village.
---
Contacts
Jennifer,  Mr. H, Lorre, Dr. Jayne, Dr. Gregg, Lt. Dan
More news: HIStalk, HIStalk Connect.
Get HIStalk Practice  updates.
Contact us online.