Top News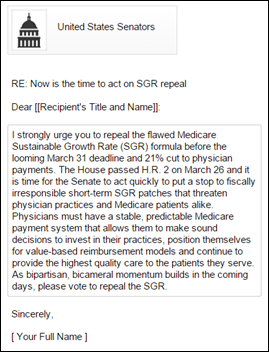 The Senate delays review of the House-passed doc fix bill until after its two-week recess ends on April 13. The bill made news last week when the Congressional Budget Office reported that it would add $141 billion to the federal deficit. Rep. Renee Ellmers, RN (R-NC), who reintroduced the Flexibility in Health IT Reporting Act earlier this year, has argued that the bill will in fact create savings, while MGMA President and CEO Halee Fischer-Wright has urged members to write to their senators in favor of the bill, and expressed similar enthusiasm for the fix: "The House of Representatives has voted to remove the dark cloud of financial uncertainty over physician group practices. Medicare innovation has been hampered far too long by the SGR. The Senate is one vote away from returning stability to patients and physicians in Medicare. MGMA urges the Senate to immediately vote to repeal the SGR."
Assuming the Senate picks up discussion on the 14th, HIMSS attendees can look forward to some SGR-flavored show-floor buzz during the last few days of the conference.
---
HIStalk Practice Announcements and Requests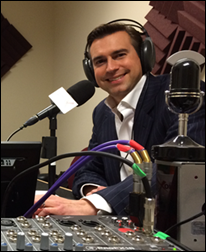 I always enjoy chatting with healthcare innovation executive and strategist Justin Barnes, and my recent appearance on his "This Just In" podcast was no different. We had a good time talking about HIMSS15 expectations, plans, and parties. You can check out the full show here, and see his live broadcast from the HIMSS Venture+ Forum in Chicago on April 12 from 4-5:30 CT.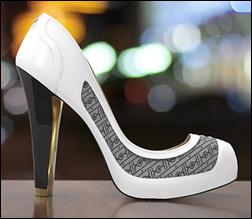 And speaking of parties at HIMSS, I may be ordering a pair of shoes for HIStalkapalooza from Volvorii, a Lithuania-based startup that has developed technology that can change a shoe's color and pattern with the help of an app. (Thanks to @janicemccallum for alerting me to this potentially life-changing development.)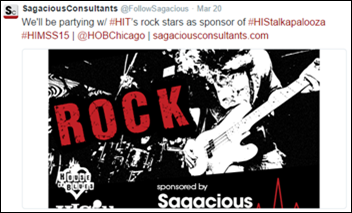 And speaking of HIStalkapalooza, we couldn't put on such a fabulous party without help from our esteemed sponsors including Elsevier, Santa Rosa Holdings, Divurgent, Sagacious Consultants, Aventura, CommVault, Falcon Consulting Group, Greenway Health, PatientSafe Solutions, Sunquest, Thrasys, and Validic. Stay on top of the fun (and share your shoe selfies) via the #HIStalkapalooza hashtag on Twitter.
---
Webinars

March 31 (Tuesday) 1:00 ET. "Best Practices for Increasing Patient Collections." Sponsored by MedData. Presenter: Jason Bird, director of client operations, MedData. Healthcare is perhaps the last major industry where the consumer does not generally have access to what they owe and how they can pay for their services. Collecting from patients is estimated to cost up to four times more than collecting from payers and patient pay responsibility is projected to climb to 50 percent of the healthcare dollar by the end of the decade. Learn how creating a consumer-focused culture, one that emphasizes patient satisfaction over collections, can streamline your revenue cycle process and directly impact your bottom line.
April 8 (Wednesday) noon ET. "Leveraging Evidence and Mobile Collaboration to Improve Patient Care Transitions." Sponsored by Zynx Health. Presenter: Grant Campbell, MSN, RN, senior director of nursing strategy and informatics, Zynx Health. With mounting regulatory requirements focused on readmission prevention and the growing complexity of care delivery, ACOs, hospitals, and community-based organizations are under pressure to effectively and efficiently manage patient transitions. This webinar will explore the ways in which people, process, and technology influence patient care and how organizations can optimize these areas to enhance communication, increase operational efficiency, and improve care coordination across the continuum.
---
Acquisitions, Funding, Business, and Stock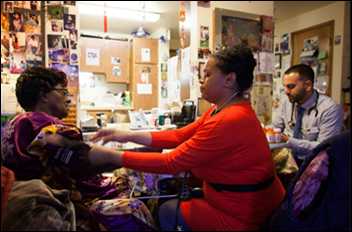 The New York Times profiles Iora Health, a chain of 11 primary care practices that seems to be on its way to mass replication of quality primary health care. It raised $28 million in its third round of venture capital financing,which it will use to open at least 10 more practices this year and refine its home-grown EHR.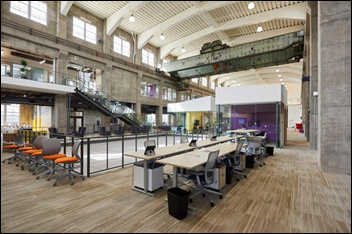 The local business paper highlights Athenahealth's new office in Austin, TX and the perks it will offer startups in the area via its More Disruption Please accelerator program.
---
Announcements and Implementations
Elmhurst Radiologists SC (IL) selects McKesson Business Performance Services for RCM and consulting services for its 12-physician practice.
Galen Healthcare Solutions becomes a VAR for the PinpointCare patient engagement, care coordination, and management platform. The ties between the companies are strong: Galen assisted in the development of the PinpointCare platform under the direction of former CEO Joel Splan, who as of last week moved from interim to permanent CEO of Pinpoint.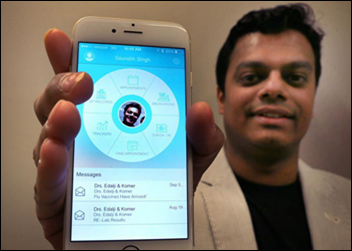 EClinicalWorks subsidiary Healow announces integration with several wearable and fitness tracker products.
---
Research and Innovation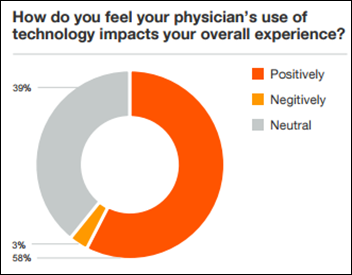 A global survey of 3,000 patients finds that personal interaction (eye contact, time for discussion, etc.) is more essential to quality medical care than technology, though over half of respondents believe it has positively impacted their care experience.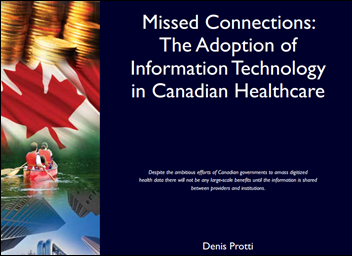 A report on the adoption of healthcare IT in Canada finds that health information exchange is far behind where it needs to be, considering Canada's "ambitious" efforts to implement EHRs across care settings. Just 12 percent of PCPs are notified electronically of patient interactions with hospitals, or send and receive e-referrals for specialist appointments. Less than a third have access to digital data about a patient who has been seen by a different health organization.
A TransUnion Healthcare survey finds that two-thirds of recent patients (with a heavy representation of younger ones) would avoid a provider that has experienced a data breach.
---
Government and Politics
HHS Secretary Sylvia Burwell announces that HHS CTO Bryan Sivak will leave the department at the end of April.
A HHS audit finds that Maryland's Health Connection insurance exchange – one of the first approved by the federal government – improperly billed the feds $28.4 million. Auditors believe the exchange used a 2013 and 2014 federal grant to cover the exchange's costs when it should have used funds from a Medicaid program jointly financed by Maryland and the federal government. The audit recommends the state pay back the money, then reapply for the funds through the correct channels.
---
Telemedicine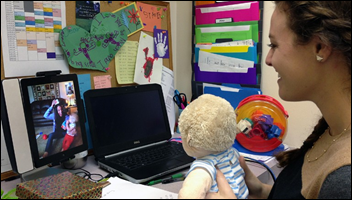 This article profiles the BabyTalk program, a partnership between Stanford University and the Weingarten Children's Center that uses telemedicine and iPads to care for young children with cochlear implants living in rural and underserved areas.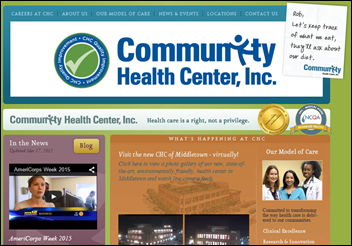 The Colorado Dept. of Health Care Policy and Financing's Accountable Care Collaborative selects Community Health Center (CT) to serve as a model for the state's new chronic disease pain management telehealth program. HCPF will sponsor 60 PCPs to serve as "telehealth pioneers," giving them full access to CHC's already successful Chronic Pain Telehealth Program, including video-conferencing tools and pain experts from the Integrative Pain Center of Arizona. 
---
Other
The City of Baltimore uses its Netsmart EHR to remind employees who are treating heroin addicts to test them for HIV and refer them to HIV care if positive.
An Australian physician cries foul when an EHR software glitch identifies his role as "meat inspector." Australia's national EHR project, launched in 2012 to the tune of $1 billion, continues to draw criticism for its poor ease of use and subsequently low adoption rates.
You know EHRs have gone mainstream when a consumer zine like Shape devotes several paragraphs to the topic. The headline is a bit misleading, though, as the article covers privacy risks associated with both EHRs and consumer Internet searches on sites like WebMD.
---
Contacts
Jennifer,  Mr. H, Lorre, Dr. Jayne, Dr. Gregg, Lt. Dan, Dr. Travis
More news: HIStalk, HIStalk Connect.
Get HIStalk Practice  updates.
Contact us online.
Become a sponsor.