Top News
PM, EHR, and medical billing vendor CareCloud gains $15 million in funding from investors, and names board member and operational advisor Ken Comée (PowerReviews) CEO. He replaces Albert Santalo, who will stay on as chairman and chief strategy officer. I wonder how long the executive shuffle has been in the works, and if the investment was contingent on Comée's appointment. Santalo appeared in confident spirits when I met him at HIMSS, and I know for a fact he wasn't the only one at the company to gain or lose a job title within days of the conference.
---
HIStalk Practice Announcements and Requests
As I mentioned last week, I'm going to post physician practice news items Monday through Thursday moving forward, devoting Fridays to a roundup of the week's population health management news. Though likely shorter in length, these daily posts will be more specific to clinics, medical groups, and practices. Be sure to sign up for the HIStalk Practice e-blast to stay on top of everything.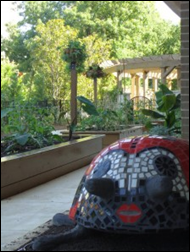 I had my first opportunity to visit the main campus of Children's Healthcare of Atlanta this past weekend. While I wasn't there for the happiest of reasons, it was heartening to see that the space was bright, open, and airy; staff had smiles on their faces; and amenities such as a sunny playground and gardens helped patients focus on something other than their diagnosis, if just for a few brief moments. Technology blended into the background, surpassed by brightly-painted walls, aquariums at every turn, and game rooms on every floor. Given my love for books (my first job, at age 14, was at my local library), I selfishly wish the facility were closer to home so I could volunteer in the children's library.
Reading: 7 by Jen Hatmaker. Described as "an experimental mutiny against excess," the book chronicle's Hatmaker's seven-month journey to reevaluate the effects of clothes, spending, waste, food, possessions, media, and stress on her life.
---
Announcements and Implementations
Ntegrus Solutions subsidiary PatientlySpeaking integrates its appointment-reminder system with the Aprima Medical Software platform. The company completed a similar integration with Practice Fusion earlier this month.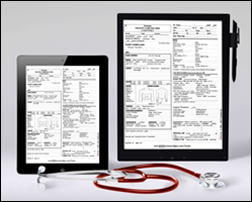 T-System launches T Sheets Digital for Urgent Care. The new care documentation tool offers 45 complaint-based templates.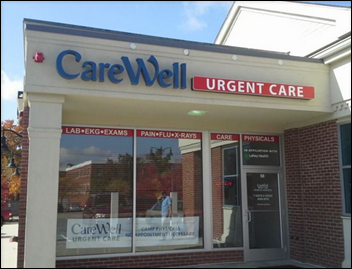 CareWell Urgent Care chooses Athenahealth's EHR and practice management system for its 49 providers.
---
Government and Politics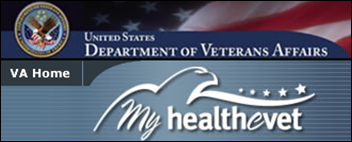 The VA field tests two programs to give veterans electronic access to additional records including full health summaries, MRIs, and X-rays. Military.com reports the images will be available for download via the Blue Button tool on the My HealtheVet website. The agency is also working on a way for vets to personally transmit the images to non-VA providers.
Minnesota's health commissioner says he's concerned about pushback on the state's 2008 requirement that all providers use EHRs by the end of this year. He debunks four privacy myths that are apparently the crux of the unstated opposition's campaign.
HHS Secretary Sylvia Burwell, testifying on the department's $84 billion 2016 budget request, is challenged by Sen. Lamar Alexander (R-TN) who stated that half of doctors don't like their EHRs to the point that they'll accept Medicare penalties rather than deal with workflow disruption, adding that the AMA found that 70 percent of doctors say their EHRs weren't worth the cost and that EHRs are the leading cause of physician dissatisfaction. Burwell responded that HHS will work with Congress on a list of administrative action items related to EHRs.
The VA forms an 11-member medical advisory group to advise it on healthcare delivery issues.
---
Telemedicine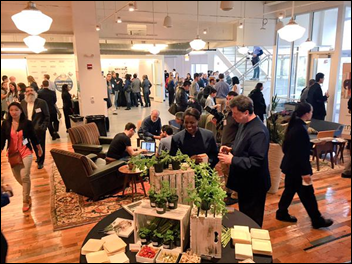 Brian Caulfield wins the second annual Google Wearables in Healthcare Pilot Challenge with development of a virtual therapist to help patients recovering from orthopedic surgery. The 4G-PT wearable provides real-time feedback on rehab exercises and activities, plus makes some of the exercises more game-like. Caulfield, who is director of the Insight Centre for Data Analytics at University College Dublin, was one of 89 participants and 11 finalists.
Tennessee Medical Association President John W. Hale Jr., MD outlines his support for telemedicine in a guest column in the local paper. Hale calls on the community at large to be open to "new technologies that can improve access to quality health care in Tennessee and, if used and regulated appropriately, contribute to better patient health and help reduce overall health care costs." The state legislature is contemplating requiring a full Tennessee license to practice telemedicine instead of the less restrictive telemedicine license requirements already in place.
TeleHealth365 partners with the TeleMental Health Institute to offer behavioral health providers free HIPAA-compliant video conferencing. The press release is somewhat vague in fleshing out the benefits to TMI. I can only assume they'll get some sort of marketing kickback for every physician that signs up for a TeleHealth365 video-consult membership.
---
Research and Innovation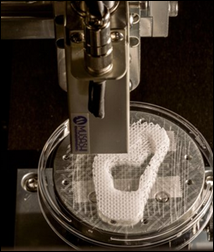 Smithsonian profiles the Wake Forest Institute for Regenerative Medicine's work on 3-D printing of organs, along with the ethical implications widespread adoption of such an innovation would imply. The number of 3-D printers shipped to medical facilities is expected to double in the next five years.

A poll conducted by physician social network Sermo finds that 81 percent of its 2,020 respondents believe talk-show host Dr. Oz should resign from his faculty position at Columbia University or lose his medical license. The survey stems from headlines made last week when a group of 10 physicians wrote a letter to Lee Goldman, MD dean of the Faculties of Health Sciences and Medicine at Columbia University, calling the medical school's affiliation with Oz "unacceptable." He is currently listed as vice chair, department of surgery, on Columbia's website, and is affiliated with the New York-Presbyterian health system.
A KLAS report finds that Athenahealth, Epic, and Medfusion are the most effective vendors at helping their customers drive patient portal adoption. Surveyed customers of all three report that at least 20 percent of patients have accessed the portal.
Heal releases a house call app for the Apple Watch that allows users to request a doctor visit with a single touch. Doctors equipped with mobile diagnostic apps such as the AliveCor ECG and CellScope otoscope arrive at the desired location within an hour and spend as much time as needed for a fixed fee of $99.
---
Other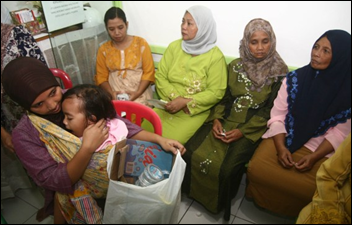 Indonesian physician Gamal Albinsaid develops Garbage Clinical Insurance, a micro-insurance program that helps uninsured patients afford care and clean up their neighborhoods at the same time. The two year-old startup works with clinics to receive trash from patients and then recycle it, with funds going to pay for care for the previously uninsured. To put things in perspective, 11 pounds of recycled cardboard are worth close to $1US, which is enough to provide one patient with two free monthly visits to one of the five participating GCI clinics.
The local paper pens a hilarious write up of one man's high-noon showdown with his Dell XPS 410. Lucas Hinch faces a misdemeanor charge after shooting eight bullets into his computer in an alley behind his homeopathic herb store. Hinch alleges that the machine had apparently given him the "blue screen of death" one times too many. Seems to me like there's a business model in this escapade somewhere, especially for physicians looking for an outlet for their EHR-induced frustrations.
---
Sponsor Updates
E-MDs will exhibit at the MGMA regional meeting April 29 in Galveston, TX.
Nordic offers a recap of #HIMSS15 through its Twitter feed.
Versus Technology publishes "Reflections on the Oklahoma City Bombing, from a Nurse Who Was There."
---
Contacts
Jennifer,  Mr. H, Lorre, Dr. Jayne, Dr. Gregg, Lt. Dan
More news: HIStalk, HIStalk Connect.
Get HIStalk Practice  updates.
Contact us online.
Become a sponsor.