Top News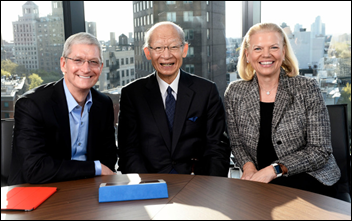 IBM, Apple, and Japan Post Group will deliver iPads to up to 5 million senior citizens in Japan by 2020. The IBM-developed apps include medication and lifestyle reminders, community services access, and electronic monitoring that extends Japan Post Group's fee-based home visits. The postal agency is the country's largest employer, and is also an insurance provider. The partnership is part of IBM's larger population health initiative, kick started earlier this year with its Phytel acquisition and creation of the Watson Health business unit.
---
Announcements and Implementations

Independent physicians association Health First Network (FL) will deploy Mirth's Care Enterprise to its Medicare ACO providers. The tool will be used to connect their different EHRs, coordinate data to avoid duplicate tests and treatments, and benchmark network performance.
NextGen Healthcare launches NextGen Care, a risk-scoring tool that will enable providers to identify gaps in care, automate outreach, and manage specialist referrals, particularly for those with chronic conditions.
---
Government and Politics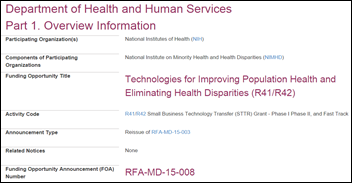 NIH and the National Institute on Minority Health and Health Disparities announce grant opportunities for businesses looking to develop "a product, process or service for commercialization with the aim of reducing disparities in healthcare access and health outcomes." Applications are due July 23. Phase 1 funding could reach $150,000, with Phase 2 likely exceeding that.
---
Research and Innovation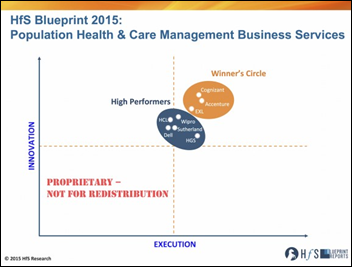 A report finds that Cognizant, Accenture, and EXL are in the "Winner's Circle" when it comes to population health and care management service providers due to their clarity of vision, collaboration with clients, and depth and breadth of experience.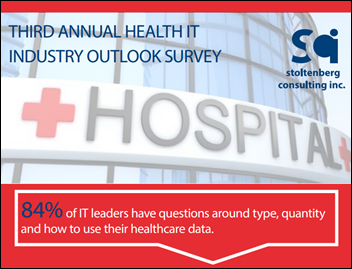 A survey conducted at HIMSS finds that nearly half of attendee respondents find data analytics and business intelligence to be the biggest health IT topic for 2015. A similar percentage reported confusion around what type and amount of healthcare data to collect, no doubt leading to the lack of buy-in many feel is the biggest barrier to new IT projects.
---
People

Nancy Lane (ValueOptions) joins Vanderbilt University Medical Center as senior vice president for population health management.
---
Other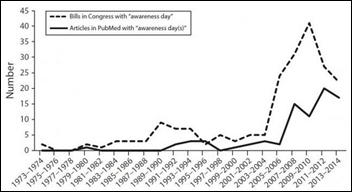 A lack of research suggests that our obsession with tying specific dates to health-related awareness campaigns does little to actually improve anyone's health. Thirty-seven of the more than 200 official health awareness events listed on the HHS 2015 National Health Observances calendar occur this month alone. Only five evaluations of health awareness days exist, and all of which were performed outside of the U.S.
In this op/ed, Drew Harris, director of health policy at Thomas Jefferson University's School of Population Health, outlines the dark side of big data:
The dark cloud on the horizon of this bright, data-driven future is the loss of all privacy. There are no more secrets when every heartbeat is measured and tracked, every neighborhood is categorized for safety and health benefit, and every blood test is a strong clue to our ultimate end. In some ways, aggregated health data violates the laws of economic scarcity—the more there is, the more valuable it becomes. Some people will want to own it—or steal it.

When our data becomes as precious as our very lives, new policies governing its use are necessary. We must find ways to balance public utility with individual liberty, and ensure health data systems are unhackable and data-use rules are strictly enforced. Punishment for violations must be as severe as the potential damage. Unless this is done, no one will trust data-driven population health and the benefit of sharing will be lost as health data systems grow alone in walled-off gardens.
---
Contacts
Jennifer,  Mr. H, Lorre, Dr. Jayne, Dr. Gregg, Lt. Dan
More news: HIStalk, HIStalk Connect.
Get HIStalk Practice  updates.
Contact us online.
Become a sponsor.