Top News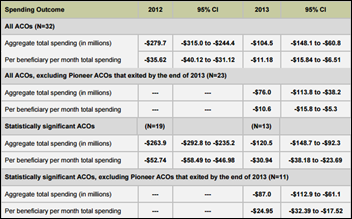 HHS announces that Pioneer ACOs have generated over $384 million in savings during the program's first two years. The ACO model, which serves over 600,000 beneficiaries, has also contributed to more timely care, better patient communication with providers, less use of in-patient hospital services, fewer tests and procedures, and more follow-up visits, according to CMS evaluations.
---
Webinars

None scheduled soon. Contact Lorre for information about webinar production and promotion services.
---
Acquisitions, Funding, Business, and Stock

Utah-based startup HydrantID launches a subscription model for buying SSL certificates, citing client EHR and PM software company ManagementPlus as one example of its attempts to gain a foothold in the healthcare industry.

Forbes dissects the rise and fall of VC funding in healthcare IT compared to therapeutics and devices from 2003-2013, citing Aledade, Omada Health, Iora Health, and Doctor on Demand as companies that have made investment waves. The authors point out that, "Physicians are in a relatively good place compared to institutional providers such as hospitals and home healthcare. While some venture capital money is focused on replacing physicians with less expensive technologies, a good deal is focused on enhancing the reach of physicians. This is not true for hospitals and other facilities, which are invariably a target for cost savings." I wonder if physicians realize what a "good place" they're in.
---
Announcements and Implementations

Harrington Family Health Center, a FQHC based in Harrington, ME, goes live on Athenahealth, which held its most recent earnings call last week. Mr. H provides a recap of Jonathan Bush's commentary here.
Intelli-Bill integrates TransFirst's payment processing solutions into its HorizonMIS medical billing services. Intelli-Bill is a division of billing and PM software company American Medical Systems.
Acumen Physicians Solutions and DSI Renal partner to enable physician rounding notes from Acumen to interface with DSI's clinical system. In turn, DSI will recommend using Acumen's EHR and PM system for nephrologists.
CVS says in its earnings call that its Epic rollout is on schedule and will be completed by mid-year.
---
People
Henry Chao, the CMS CIO and deputy director who led the rollout of Healthcare.gov, has retired.


The Texas Medical Association elects A. Thomas Garcia III, MD president, and Don Read, MD president-elect. Both will likely be involved with TMA's new physician services company, PracticeEdge, which aims to help independent physicians contract for services including data analytics, value-based care arrangements, group purchasing, and administrative assistance.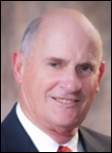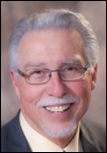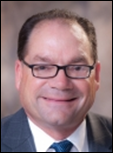 The Physicians Foundation elects Walker Ray, MD president, Lawrence Braud, MD vice president, and Lawrence Downs secretary.
The Federation of State Medical Boards elects new board and committee members.
---
Government and Politics
Former California State Assembly Republican candidate Susan Shelley outlines the reasons why citizens should opt out of the Cal INDEX, highlighting the errors associated with EHRs: "Electronic health records are only as good as the data entry that created them. A health information executive in Atlanta said a system with poorly designed drop-down menus had led to 92-year-old women being diagnosed as crack addicts." Last time I checked, EHRs are also only as good as the end users entering the data that prompts the drop downs.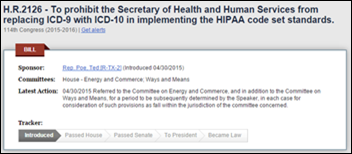 Rep. Ted Poe (R-TX) introduces H.R. 2126, a bill that would prohibit HHS from replacing ICD-9 with ICD-10 in implementing the HIPAA code set. The bill has been referred to the Committee on Energy and Commerce and the Committee on Ways and Means, and is unlikely to pass unless Poe gains critical-mass support for the delay. Poe's first attempt to block the ICD-10 transition, when he launched a similar but ultimately unsuccessful attempt to prevent the switch.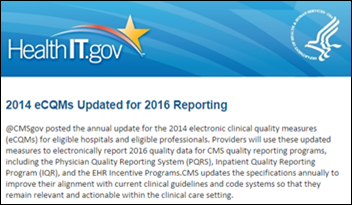 CMS posts 64 updated electronic clinical quality measures for EPs, who will use them to report 2016 quality data for CMS quality reporting programs including the Physician Quality Reporting System and EHR Incentive Programs.
---
Research and Innovation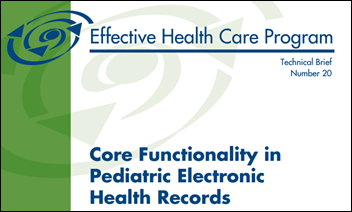 AHRQ publishes a brief recommending EHRs include areas for vaccinations, development, physiologic medication dosing, pediatric disease management, pediatric norms and the relationship between pediatric patients and their caregivers, especially focusing on adolescent privacy.
---
Telemedicine

American Well launches the Telehealth 2.0 suite of services for physicians, enabling them to conduct remote video consults and perform a range of practice management tasks.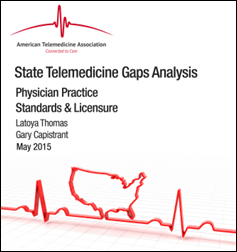 The American Telemedicine Association updates its state policy reports identifying gaps in coverage and reimbursement, and physician practice standards and licensure. Not surprisingly, Texas joins Alabama as the only states with the lowest composite score due to revised telemedicine clinical practice policies in their states.
HealthSpot upgrades its software to include online scheduling and a PHR.
---
Other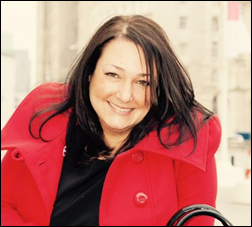 English asthma patient Kate Warriner becomes the first in the country to use her iPhone to treat her condition. Using technology from NHS partner EMIS Group, Warriner uses the phone to record results of lung tests, which are then automatically shared with her physician. "This means my GP has a complete record of my readings, alongside my medical history, and can prescribe me further medication as I need it to manage my condition effectively," Warriner explains.
---
Sponsor Updates
Versus Technology recaps its HIMSS15 presentation on "Transforming Process Improvement through RTLS Data."
Nordic Consulting releases the fifth episode of its "Making the Cut" video series on Epic conversion planning.
---
Contacts
Jennifer,  Mr. H, Lorre, Dr. Jayne, Dr. Gregg, Lt. Dan
More news: HIStalk, HIStalk Connect.
Get HIStalk Practice  updates.
Contact us online.
Become a sponsor.