Top News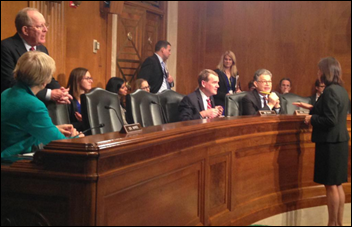 ONC Coordinator Karen DeSalvo, MD testifies at today's Senate HELP hearing, fielding questions from Senators Al Franken (D-MN), Patty Murray (D-WA), and Lamar Alexander (R-TN) on the role of healthcare IT in precision medicine, what steps ONC is taking to help researchers protect health data, the importance of cyber security, and how the office will work to streamline EHR adoption reporting. NIH Director Francis Collins, MD also made an appearance, announcing the launch of a cohort of 1 million people for President Obama's Precision Medicine Initiative.
---
HIStalk Practice Announcements and Requests

HIStalk HIMSS15 patient advocate and scholarship winner Amanda Green (@LAlupusLady) will host the next #HIStalking tweetchat on Thursday, May 14 at 1pm. As a lupus sufferer, Amanda is particularly excited about hosting during Lupus Awareness Month. Details and topics are coming soon.
---
Announcements and Implementations
CareMore Medical Group (NV) selects the Allscripts Chronic Care Management program.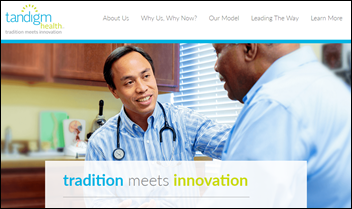 PCP network Tandigm Health (PA) signs on to use NaviNet's new Open Advanced Referrals tool. Part of the company's Open network, the tool enables practices to submit and access referrals in real time, and to view cost and quality metrics associated with those referrals.
Sysmex America partners with LIS company Medicus Middleware to develop two new lab solutions for the Sysmex XP-300 hematology analyzer. Both connect the analyzer directly to a physician practice's EHR, and include a user interface for reviewing and accepting results.
---
Acquisitions, Funding, Business, and Stock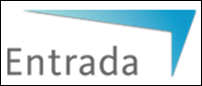 The Nashville Business Journal profiles Entrada, a local company that specializes in mobile documentation for EHRs. CEO Bill Brown explains that a merger or acquisition could be in the 10 year-old company's future, thought the next two to three years will see it continue to focus on product development and its partnerships with Athenahealth, Greenway, NextGen, and Allscripts.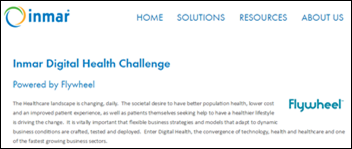 Retail technology firm Inmar Inc. partners with co-working space Flywheel – both based in Winston-Salem, N.C. – to launch the Inmar Digital Health Challenge. Contest organizers are looking for digital health solutions that leverage disparate data sources to "discover health-related correlations and insights that enable individuals and their support groups/families to collaborate, monitor and improve a patient's health." Applications are due at the end of May. The competition runs through July 20, after which five finalists will compete for $25,000 in prize money and future funding opportunities.
---
People



GAO appoints Donna Cryer (Global Liver Institute), Brent Snyder (Adventist Health System), and Kathleen Blake, MD (AMA) to the HIT Policy Committee.
---
Government and Politics
HHS Secretary Sylvia Burwell announces $101 million in funding for 164 new health centers in 33 states and two U.S. territories. Over 550 health centers have opened over the last four years as a result of ACA financing.
---
Research and Innovation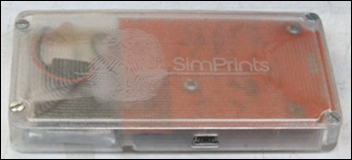 British postgraduate students develop SimPrints, a pocket-sized finger scanner that wirelessly syncs with a health worker's smartphone via an app to check patient records in the developing world. Mass production is likely within the next 12 months at a cost of $50 per scanner.
---
Telemedicine

Kura MD acquires The Telemedicine Group, parent company of TeleMed2U, a physicians' group that offers healthcare services to prisons, rural health clinics and more. Terms of the deal were not disclosed, though it's worth noting Kura MD is likely tapping into the $1.5 million in Series A funding it received in February to facilitate the deal.
---
Other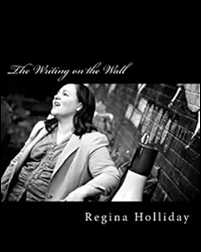 Artist, author, and patient advocate Regina Holliday announces a health data access rally at HHS headquarters in Washington, D.C. at 12 pm ET on May 20. "I am asking you to stand with me, to paint with me ….," she explains. "Let's show that we care in this very public way. Even if we are just artists, even if we are just regular people, we care about getting access to data. Let's paint about core measures and blue buttons on a concrete field. Let's gather The Walking Gallery and show HHS we care." Her first memoir, "The Writing on the Wall," hit Amazon's shelves last week.
---
Contacts
Jennifer,  Mr. H, Lorre, Dr. Jayne, Dr. Gregg, Lt. Dan
More news: HIStalk, HIStalk Connect.
Get HIStalk Practice  updates.
Contact us online.
Become a sponsor.