Top News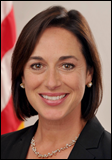 The White House nominates ONC head Karen DeSalvo, MD to be HHS assistant secretary for health, a position she has held since last fall in an "acting" capacity. She will continue in her dual roles while waiting on Senate confirmation, the timeline of which has yet to be determined.
---
HIStalk Practice Announcements and Requests
Reminder: I'll post a wrap up of the week's population health management news – for hospitals, physician practices, and all the stakeholders in between – every Friday, so be sure to check back here tomorrow for your news fix before the weekend. Get our handy e-blast reminder by signing up here.
---
Webinars
May 12 (Tuesday) 1:00 ET. "HIStalk Interviews Regina Holliday." Catch up with Regina Holliday and her recent patient advocacy efforts as she chats with HIStalk's Lorre and Jenn about the HIMSS conference, The Walking Gallery, upcoming advocacy events, and her new book. Regina will share how providers and vendors are working to make the patient voice heard.


May 19 (Tuesday) 2:00 ET. "Lock the Windows, Not Just the Door: Why Most Healthcare Breaches Involve Phishing Attacks and How to Prevent Them." Sponsored by Imprivata. Presenters: Glynn Stanton, CISSP, information security manager, Yale New Haven Health System; David Ting, CTO, Imprivata. Nearly half of healthcare organizations will be successfully cyberhacked in 2015, many of them by hackers who thwart perimeter defenses by using social engineering instead. The entire network is exposed if even one employee is fooled by what looks like a security warning or Office update prompt and enters their login credentials. This webinar will provide real-world strategies for protecting against these attacks.

May 20 (Wednesday) 1:00 ET. "Principles and Priorities of Accountable Care Transformation." Sponsored by Health Catalyst. Presenter: Marie Dunn, director of analytics, Health Catalyst. Healthcare systems must build the competencies needed to succeed under value-based payment models while remaining financially viable in the fee-for-service landscape. This webinar will outline key near-term priorities for building competency at successfully managing at-risk contracts, with a particular focus on the importance of leveraging data to drive effective decision making.
---
Tweet Chat

HIStalk HIMSS15 patient advocate and scholarship winner Amanda Green (@LAlupusLady) will host the next #HIStalking tweet chat on Thursday, May 14 at 1pm. As a lupus sufferer, Amanda is particularly excited about hosting during Lupus Awareness Month. Details and topics are coming soon.
---
Acquisitions, Funding, Business, and Stock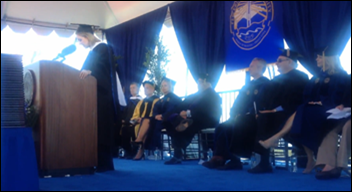 Theranos CEO Elizabeth Holmes alludes to plans to add higher-profit reference lab testing to its service line after giving a commencement address at Pepperdine University. "It's what we've decided to do to transform the cost curve," she explained, adding that the company's goal is to have consumers view Theranos as a one-stop shop for all their lab-testing needs. The company, which has opened 40 service centers in Walgreens stores, has come under scrutiny lately for refusing to submit to peer-reviewed studies of its technology.
---
Announcements and Implementations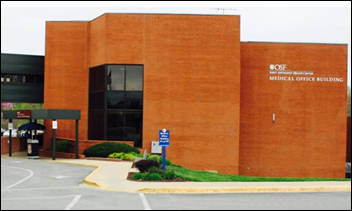 Saint Anthony's Physician Group, part of the OSF Saint Anthony's health system in Illinois, begins a $2.7 million renovation project for its primary care facilities. In addition to 11,000 more square feet of office space, the 25-physician group will roll out self-service kiosks, and implement Epic's EHR and portal system.
Kareo integrates its billing, PM, and marketing solutions with Medicfusion's EHR for chiropractors.
---
Government and Politics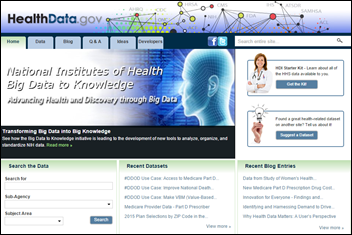 The HHS IdeaLab plans to update HealthData.gov this summer with a new set of technologies that will add more data capabilities. Launched in 2011, the data portal now offers over 1,900 datasets and hosts several apps, though its usability leaves something to be desired. "When you are trying to do analytics and reach some sort of hardcore knowledge generation, it's just not going to happen with a stack of PDFs," explains Damon Davis,  director of the HHS Health Data Initiative. "We really want to drive a lot of the agencies across the department to produce more machine readable formats, the CSVs, the JSON files, a lot of structured output that will allow folks with real hardcore computing capabilities to take in multiple, disparate datasets and really start to advance knowledge generation across multiple different domains of health and social services."
---
Research and Innovation

A new study finds physician e-prescribing to Medicare beneficiaries results in fewer adverse drug events. The study's authors, including Aledade CEO Farzad Mostashari, MD, also concluded that the positive effects of e-prescribing (fewer hospitalizations and ED visits) vary among patient populations, given that poorer populations were less likely to see an e-prescribing physician. The study concludes with a call for further evaluation of income and racial disparities in access to e-prescribing physicians and risk of adverse drug events.
---
Telemedicine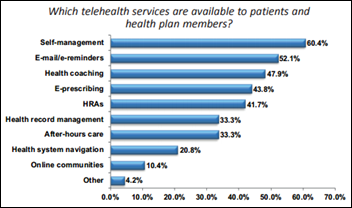 A study of 116 healthcare stakeholders including physician practices finds that 26 percent of respondents have incorporated wearables into their efforts to engage patients in their own health management. Results also show that remote monitoring of patients has increased to 63 percent since the survey was last taken in 2013.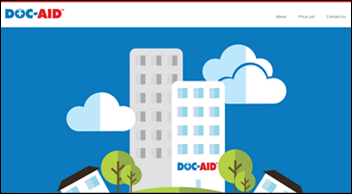 Walk-in clinic chain Doc-Aid (TX) selects the VirtuMedix telemedicine platform from TeleCommunication Systems.
---
Other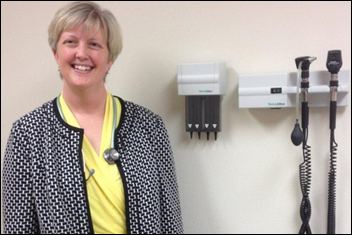 Wichita, KS public radio checks in with Jennifer Brull, MD medical director of the new Aledade Kansas ACO. Announced in March, the ACO was created in partnership with the Kansas Foundation for Medical Care and will focus on independent primary care practices in Wichita, Topeka, and Western Kansas. Brull explains that, "I don't get money by just stopping to do everything in my patients, because the quality of care would go way down. What I do get money for is by saving money over the period of a year for the government, and then they will share that savings back to me." (Check out my recent interview with Aledade CEO Farzad Mostashari, MD here.)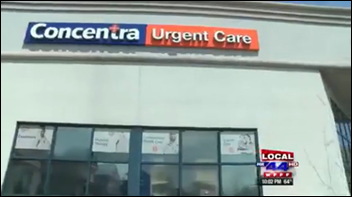 A local news station points out the positives and negatives of the urgent care business model, highlighting one patient's inability to transfer her Concentra Urgent Care health record to a local physician for a more accurate diagnosis. "The system failed because I believed the records are shared from doctor's offices to other doctor offices, particularly if you have a release," explains patient Laura Frey. "They never sent it." Parent company Humana announced plans to sell off Concentra earlier this year to the tune of $1.05 billion.
---
Contacts
Jennifer,  Mr. H, Lorre, Dr. Jayne, Dr. Gregg, Lt. Dan
More news: HIStalk, HIStalk Connect.
Get HIStalk Practice  updates.
Contact us online.
Become a sponsor.