Top News

Outpatient IS and RCM vendor SourceMedical acquires LaClaro, a Colorado-based company specializing in RCM services for outpatient centers. Terms of the deal were not disclosed. The acquisition will add automated workflows, analytics, and management reporting to SourceMedical's solutions for ambulatory surgery centers and other outpatient facilities.
---
Webinars


May 19 (Tuesday) 2:00 ET. "Lock the Windows, Not Just the Door: Why Most Healthcare Breaches Involve Phishing Attacks and How to Prevent Them." Sponsored by Imprivata. Presenters: Glynn Stanton, CISSP, information security manager, Yale New Haven Health System; David Ting, CTO, Imprivata. Nearly half of healthcare organizations will be successfully cyberhacked in 2015, many of them by hackers who thwart perimeter defenses by using social engineering instead. The entire network is exposed if even one employee is fooled by what looks like a security warning or Office update prompt and enters their login credentials. This webinar will provide real-world strategies for protecting against these attacks.

May 20 (Wednesday) 1:00 ET. "Principles and Priorities of Accountable Care Transformation." Sponsored by Health Catalyst. Presenter: Marie Dunn, director of analytics, Health Catalyst. Healthcare systems must build the competencies needed to succeed under value-based payment models while remaining financially viable in the fee-for-service landscape. This webinar will outline key near-term priorities for building competency at successfully managing at-risk contracts, with a particular focus on the importance of leveraging data to drive effective decision making.
---
Tweet Chat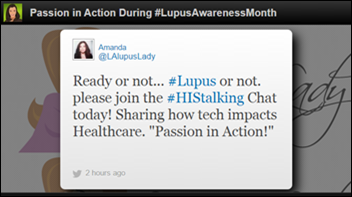 Check out the recap of the #HIStalking tweet chat with host @LAlupusLady. The most popular discussion topic pertained to online communities turning patient concerns into "action with impact."
---
Acquisitions, Funding, Business, and Stock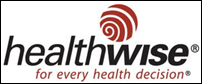 Non-profit patient education company Healthwise celebrates 40 years in business. Founder and CEO Don Kemper attributes his zeal for patient education and engagement to his time as a "young lieutenant in the U.S. Public Health Service."
---
Announcements and Implementations

Greenway Health launches the Greenway Community suite of analytic, risk stratification, care management, and data exchange solutions. The population health management tool integrates with the company's EHR platforms, plus others, as well as HIEs, and immunization registries.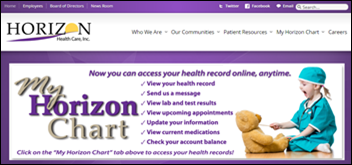 Horizon Health Care receives federal funding to open a community health center in Fort Thompson, S.D. Scheduled to open September 1, the new facility will implement Horizon's PM and EHR system from Greenway Health, and incorporate telemedicine services.
NextGen Healthcare will integrate Wolters Kluwer's ProVation Clinic Note documentation tool and ProVation Order Sets templates into its new NextGen Now EHR.
---
Research and Innovation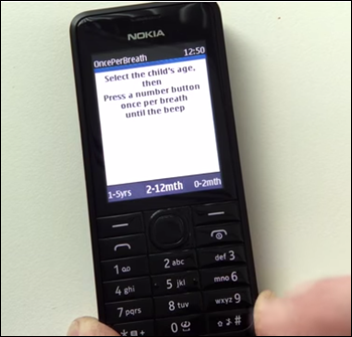 Australian researchers develop a low-cost mobile phone app that can help healthcare workers diagnose pneumonia in third-world countries. Designed for feature phones, the app uses touch tones to detect accelerated breathing rates, a common indication of the illness. It is currently being tested in Uganda, South Sudan, and Ethiopia.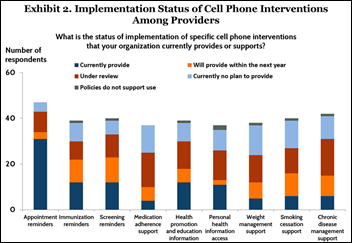 A Commonwealth Fund study of community health centers and clinics finds that while patient engagement via mobile phones can assist with medication and appointment reminders, weight management, and smoking cessation, there is limited evidence of improving outcomes via those devices in underserved populations.
A survey of 1,000 practices across Ohio, Florida, Delaware, Texas, and New York reveals that physicians are facing revenue loss due to inaccurate coding, lack of timely account receivable follow-ups, and cumbersome eligibility verification and denial management processes. While the survey results aren't that eye-opening, it would be interesting to dig into how many of these practices are busy preparing for ICD-10, and whether practice managers feel the new code set will improve or hurt coding accuracy.
---
Government and Politics
Optum declares its work on Healthcare.gov finished, adding that it will not seek to continue its role as senior adviser of upgrades to the website. The company was brought in to rescue the federal health insurance exchange in the fall of 2013. Former Optum Group Executive Vice President Andy Slavitt left the company last year to become principal deputy administrator at CMS. He now serves as acting administrator.
---
Telemedicine
The Alabama House of Representatives authorizes the state to join the Interstate Medical Licensure Compact. Already enacted in six other states, the compact helps to speed up the ability of physicians to be licensed in multiple states, is also seen as a tool that will speed up telemedicine adoption in participating states. The ATA has given the state a cumulative "C" score for its telemedicine-related physician practice standards and licensure.
---
Other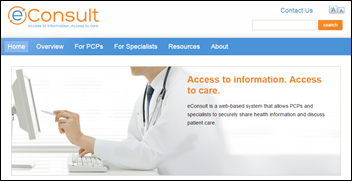 Kaiser Health News profiles the ups and downs of L.A. County's eConsult program. Started in 2012, the program enables PCPs to electronically consult with specialists on behalf of community health center and clinic patients who might otherwise have to wait months for a specialist appointment. The program has streamlined the referral process, but has not made enough of a dent to please participating PCPs, who are not reimbursed for the digital exchanges. As one overburdened physician succinctly explains, "Technology doesn't solve the problems that were there before technology."
---
Contacts
Jennifer,  Mr. H, Lorre, Dr. Jayne, Dr. Gregg, Lt. Dan
More news: HIStalk, HIStalk Connect.
Get HIStalk Practice  updates.
Contact us online.
Become a sponsor.