Top News

Population health, precision medicine, and chronic-care management company Persivia launches under the direction of Mansoor Khan, MD CEO and Fauzia Khan, CMO. The husband and wife team seem to be the same pair who worked in similar roles at Alere Analytics before it was shut down by parent company Alere earlier this year.
---
Webinars


May 19 (Tuesday) 2:00 ET. "Lock the Windows, Not Just the Door: Why Most Healthcare Breaches Involve Phishing Attacks and How to Prevent Them." Sponsored by Imprivata. Presenters: Glynn Stanton, CISSP, information security manager, Yale New Haven Health System; David Ting, CTO, Imprivata. Nearly half of healthcare organizations will be successfully cyberhacked in 2015, many of them by hackers who thwart perimeter defenses by using social engineering instead. The entire network is exposed if even one employee is fooled by what looks like a security warning or Office update prompt and enters their login credentials. This webinar will provide real-world strategies for protecting against these attacks.

May 20 (Wednesday) 1:00 ET. "Principles and Priorities of Accountable Care Transformation." Sponsored by Health Catalyst. Presenter: Marie Dunn, director of analytics, Health Catalyst. Healthcare systems must build the competencies needed to succeed under value-based payment models while remaining financially viable in the fee-for-service landscape. This webinar will outline key near-term priorities for building competency at successfully managing at-risk contracts, with a particular focus on the importance of leveraging data to drive effective decision making.


May 27 (Wednesday) 1:00 ET. "Introducing Health Catalyst Academy: An Innovative Approach for Accelerating Outcomes Improvement." Sponsored by Health Catalyst. Presenters: Tommy Prewitt, MD, director, Healthcare Delivery Institute at Horne LLP; Bryan Oshiro, MD, SVP and chief medical officer, Health Catalyst.  The presenters, graduates of Intermountain's Advanced Training Program, will introduce the Health Catalyst Academy's Accelerated Practices program, a unique learning experience that provides the tools and knowledge for participants to improve quality, lower cost, accelerate improvement, and sustain gains.
---
Acquisitions, Funding, Business, and Stock
Symphony Performance Health rebrands to SPH Analytics to better reflect the company's expanded analytics capabilities since acquiring The Myers Group, a member/patient experience survey company, last week. SPHA was originally formed via the merger of Voyance, MDdatacor, and Archimedes Clinical Analytics.
Allscripts CFO Richard Poulton explains on the company's earnings call that the possibility of acquiring population health management companies is "definitely an area this is high on our list of areas to invest in. Whether it's purely an acquisition, though, is a different question. I don't have to tell you that some of the companies that are out there, fairly immature companies, are with advertised capabilities are trading at crazy valuations. We've looked at a bunch and we'll continue to look at a bunch, but right now, we have a pretty good plan that is not heavily dependent on acquisitions."
---
Announcements and Implementations
Mercy Health (MO), Mosaic Life Care (MO), and Missouri Health Care team up to form MPact Heatlh. The collaborative will work to create a database to support population health, expand telemedicine services to underserved areas, and work with payers to offer low-cost network options for patients.
Greenway Health launches the Greenway Community suite of analytic, risk stratification, care management, and data exchange solutions. The population health management tool integrates with the company's EHR platforms, plus others, as well as HIEs and immunization registries.
New Jersey-based Regional Cancer Care Associates and Osler Health IPA collaborate to share data between their physicians via combined use of RCCA's COSTA analytics tool and Osler's proprietary MDclick population health management, disease severity stratification, and analytics platform.
---
People

Seattle Children's promotes Sandy Melzer, MD to executive vice president for networks and population health.
---
Research and Innovation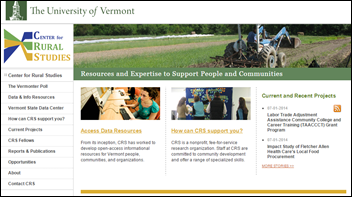 The University of Vermont's Center for Rural Studies will develop an online community health and public safety data dashboard to help local officials respond to behavioral health issues as they emerge. Monitored data points will include arrests for behavioral health issues, subsequent ER visits, number of calls to crisis lines, number of homeless on shelter waiting lists, size of the waiting list for youth drop-in services, and the number of people in opiate treatment centers and on waiting lists for those services. Participating organizations include the University of Vermont Medical Center, the Howard Center, Burlington Police Department, and Chittenden County Regional Planning Commission. The publicly accessible dashboard will go live in August.
---
Other
Non-profit Tri-County Health Network (SC) looks at incorporating music therapy into its population health management strategy, particularly in the area of chronic-disease management, after hearing from Barry Bittman, MD senior vice president – chief population health officer, Highmark Allegheny Health Network, at its annual conference. Bittman, who is also CEO and president of the Yamaha Music & Wellness Institute, is researching the role of gospel music in the healing process.
Techwire looks at at the California Health and Human Services Agency's Open Data portal ahead of the National Day of Civic Hacking: Health 2.0 Developer Challenge in early June in Sacramento. The portal includes data sets, charts, and maps on population health indicators, facility performance, and access to services, among other categories. The competition will award a total of $20,000 to teams that harness the data sets to raise consumer and policymaker awareness around community healthcare issues.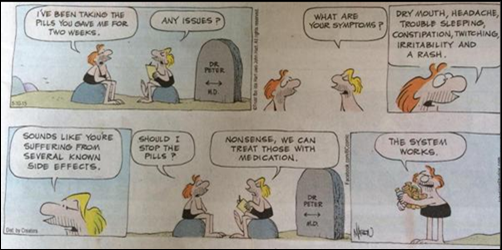 Funny for your Friday, courtesy of @doc_rob
---
Sponsor Updates
Healthwise will exhibit at the TriZetto Annual Healthcare Conference May 17-20 in Orlando.
ADP AdvancedMD offers a sneak peek of its solution for any browser.
---
Contacts
Jennifer,  Mr. H, Lorre, Dr. Jayne, Dr. Gregg, Lt. Dan
More news: HIStalk, HIStalk Connect.
Get HIStalk Practice  updates.
Contact us online.
Become a sponsor.