Top News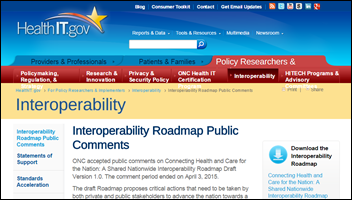 ONC posts (in typical late-Friday fashion) the comments it received on its draft interoperability roadmap, which was released early this year. A quick skim of the first 10 pages of comment results finds submissions from a variety of stakeholders, with citizens crying privacy foul at the notion that their medical records would be considered public/government property and used for research without their consent. ONC plans to release the next version of the roadmap in the coming months.
---
Webinars


May 19 (Tuesday) 2:00 ET. "Lock the Windows, Not Just the Door: Why Most Healthcare Breaches Involve Phishing Attacks and How to Prevent Them." Sponsored by Imprivata. Presenters: Glynn Stanton, CISSP, information security manager, Yale New Haven Health System; David Ting, CTO, Imprivata. Nearly half of healthcare organizations will be successfully cyberhacked in 2015, many of them by hackers who thwart perimeter defenses by using social engineering instead. The entire network is exposed if even one employee is fooled by what looks like a security warning or Office update prompt and enters their login credentials. This webinar will provide real-world strategies for protecting against these attacks.

May 20 (Wednesday) 1:00 ET. "Principles and Priorities of Accountable Care Transformation." Sponsored by Health Catalyst. Presenter: Marie Dunn, director of analytics, Health Catalyst. Healthcare systems must build the competencies needed to succeed under value-based payment models while remaining financially viable in the fee-for-service landscape. This webinar will outline key near-term priorities for building competency at successfully managing at-risk contracts, with a particular focus on the importance of leveraging data to drive effective decision making.


May 27 (Wednesday) 1:00 ET. "Introducing Health Catalyst Academy: An Innovative Approach for Accelerating Outcomes Improvement." Sponsored by Health Catalyst. Presenters: Tommy Prewitt, MD, director, Healthcare Delivery Institute at Horne LLP; Bryan Oshiro, MD, SVP and chief medical officer, Health Catalyst.  The presenters, graduates of Intermountain's Advanced Training Program, will introduce the Health Catalyst Academy's Accelerated Practices program, a unique learning experience that provides the tools and knowledge for participants to improve quality, lower cost, accelerate improvement, and sustain gains.
---
Announcements and Implementations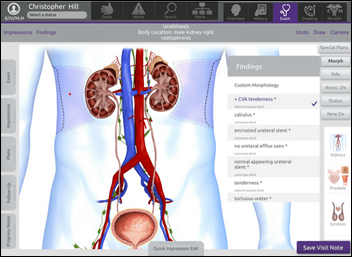 Modernizing Medicine and Miraca Life Sciences partner to offer EMA Urology, a cloud-based EHR system for urologists. The native iPad application is equipped with an interface that enables urologists to send clinical data to MLS pathologists, and offers the American Urological Association's Choosing Wisely treatment guidelines.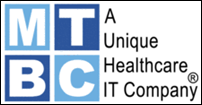 Medical Transcription Billing Corp. (MTBC) joins the Amazing Charts Partner Community program.
Skywriter MD launches an on-demand virtual scribe service in which doctors wear a microphone and share their EHR screen with a remotely located scribe who navigates the EHR and enters information into it. Lt. Dan digs into the details on HIStalk Connect.
Utah Health Information Network technical partner Secure Exchange Solutions achieves ONC HIT 2014 Edition Release 2 Modular EHR certification for its Direct secure messaging transport.
---
Acquisitions, Funding, Business, and Stock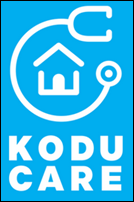 Kodu Care graduates from the 9Mile Labs accelerator program in Seattle. The company is working to launch an on-demand house call app under the leadership of co-founder and CEO Mauricio Gonzalez de la Fuente, who has a long history with Microsoft and an obvious love for animals, having been a board member of The Seattle Humane Society and founder of Earthbark, a company focused on environmentally responsible pet ownership.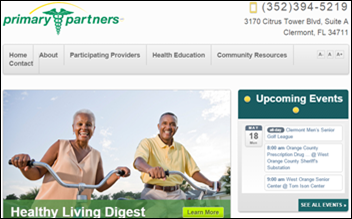 The local business paper reports that Aledade is working with Primary Partners LLC (FL) to set up an ACO under the leadership of Kelly Conroy, executive director of Aledade's Florida division. (Conroy confirms the news via tweet.) The new ACO will cover more than 6,000 Medicare beneficiaries, and necessitate the recruitment of physicians first in Orlando and then throughout the state. (I assume this is the state Aledade CEO Farzad Mostashari, MD alluded to as "coming soon" in my interview with him earlier this year.) It will also become the first independent physician-led ACO to receive admission, discharge, and transfer notifications for its patients from the state HIE.
Shareable Ink raises $3 million and plans to bring in another $1 million in funding. Lt. Dan provides the backstory (including a look at the company's CEO shuffle) at HIStalk Connect.
---
Government and Politics
The AMA sends a letter to Representative Ted Poe (R-TX) supporting his bill, Cutting Costly Codes Act of 2015, which would cancel the migration to ICD-10 completely, and instead instructs CMS to wait for the international adoption of ICD-11 in a few years. Given the results of recent ICD-10 industry surveys, I'm beginning to wonder if physicians would welcome such a move, given all the other pressures their overwhelmed by right now. Practicing pediatrician and Kiddo EMR CEO Joe Cohen, MD tells me that ICD-10 is long overdue, adding that "if the new ICD-11 further improves the care and wellbeing of patients, then having practices upgrade twice in two years (possibly) will be a moonshot at best.  This is a clear case of bureaucratic inefficiencies and the growing gap between legislation and the actual needs of physicians when considering health information technology."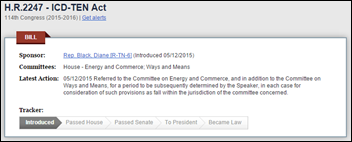 In other ICD-10 news, Rep. Diane Black (R-TN) introduces the Increasing Clarity for 5 Doctors by Transitioning Effectively Now (ICD TEN) Act, calling for HHS to study its ability to handle the transition, and create an 18-month period of transition during which no Medicare claim can be denied due to coding inaccuracies.  I'd love to hear from other small practice MDs as to where they stand on the matter of delay, strategic transition, or skip ahead to ICD-11.
Washington State Governor Jay Inslee signs legislation creating an all-payer claims database. First introduced in January of this year, the bill also mandates that payers provide data on the cost and quality of care, a sticking point that was left out of previous similar legislation. The database will be made available to employers, consumers, and providers.
---
Telemedicine
The ATA names the following to its Board of Directors: Reed Tuckson, MD president (Tuckson Health Connections); James Peake, MD president-elect (CGI Federal); Peter Yellowlees, MD vice president (UC Davis Health System); Herb Rogove, secretary and treasurer (C30 Telemedicine); and Yulun Wang, immediate past president (InTouch Health). Amnon Gavish (Vidyo) and Kristi Henderson (University of Mississippi Medical Center) have also joined the board.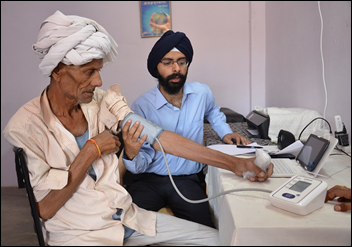 India-based Karma Healthcare raises an undisclosed amount of money from Ennovent Impact Investment Holding, hot on the heels of its round last month from Ankur Capital. The year-old startup runs four clinics in rural Rajasthan, relying heavily on telemedicine technologies to connect patients with specialists in urban areas. The company will use the funding to scale up operations and expand its service lines.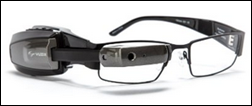 Octovis incorporates M100 Smart Glasses technology from Vuzix into its Telle telemedicine platform.

Mental health therapy startup Talkspace raises a $9.5 million Series A funding round led by Spark Capital and SoftBank Capital. The three year-old company connects patients to therapists via text for $25 a week, and has partnered with IBM to give therapists greater insight into their patients via Watson's semantic analysis.
---
Research and Innovation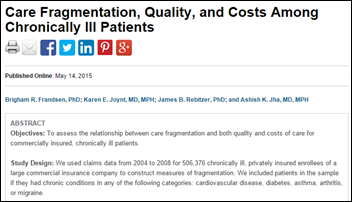 Researchers find substantial and expensive differences in the quality of care between primary care practices that do a good job of coordinating care for chronically ill patients and those that do not. Using a database of over 500,000 commercial insurance claims, they found that patients of PCPs with fragmented practice styles had higher rates of hospitalizations (91 percent) than those in the most coordinated practices (7.1 percent). High fragmentation was also  associated with $4,542 in higher costs.
---
Other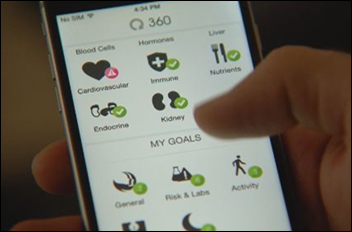 The local news station highlights the traction patient engagement startup Orb Health is seeing with local physicians. A graduate of the Dallas-based healthcare accelerator Health Wildcatters, the Phoenix-based company has 20 physicians signed up to pilot its portal, which pulls together lab, EHR, and wearables data and converts it into patient-friendly charts. Scott Conard, MD is one of the first end users, and considers the portal to be "one of the bridges to go from running out of rooms every 15 minutes with six minutes in front of a person, to letting me help [my patients] live well. I'm not going to babysit you while you die. I'm going to give you tools to live a great life."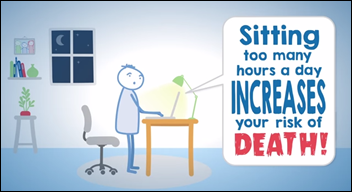 HHS creates Healthfinder.gov to offer those suffering from Web-induced medical stress (WIMS) a non-anxiety-inducing resource for health news, physician advice, health and wellness tips, and guidelines.
---
Sponsor Updates
NVoq offers a new blog focusing on industry response to its new SayIt Code Fast service.
Nordic offers a new edition of its HIT Breakdown podcast, focusing on new revenue opportunities via the CCM CPT code.
---
Contacts
Jennifer,  Mr. H, Lorre, Dr. Jayne, Dr. Gregg, Lt. Dan
More news: HIStalk, HIStalk Connect.
Get HIStalk Practice  updates.
Contact us online.
Become a sponsor.