Top News

Xerox acquires the Berkeley, CA-based Health Communities Institute for an undisclosed sum. Xerox will integrate HCI's SaaS platform, which aggregates data from patient visits, healthcare claims and community-level assessments to help providers better understand community demographics, risk factors, and disease distribution, into its Midas+ Juvo Care Performance analytics platform. The HCI management team and employees will remain with the company.
---
Webinars


May 27 (Wednesday) 1:00 ET. "Introducing Health Catalyst Academy: An Innovative Approach for Accelerating Outcomes Improvement." Sponsored by Health Catalyst. Presenters: Tommy Prewitt, MD, director, Healthcare Delivery Institute at Horne LLP; Bryan Oshiro, MD, SVP and chief medical officer, Health Catalyst.  The presenters, who are graduates of Intermountain's Advanced Training Program, will introduce the Health Catalyst Academy's Accelerated Practices program, a unique learning experience that provides the tools and knowledge for participants to improve quality, lower cost, accelerate improvement, and sustain gains.
---
Acquisitions, Funding, Business, and Stock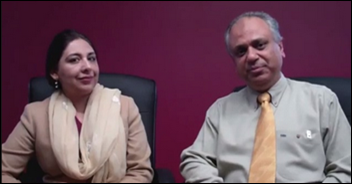 Just-launched Persivia acquires Alere Analytics from Alere Inc. Terms of the deal were not disclosed. The story gets interesting when you consider that the husband and wife team of Mansoor and Fauzia Khan, MD founded DiagnosisOne and then sold it to Alere Inc. in 2012, which in turn rebranded it as Alere Analytics. The duo, who founded Persivia, worked for Alere Analytics as CEO and CMO, respectively.
Welltok acquires predictive analytics company Predilytics for an undisclosed sum. Welltok will likely incorporate the new company's tools into its CaféWell health optimization platform.
The Advisory Board compiles a growing list of job titles and descriptions related to burgeoning population health management roles in a new digital library.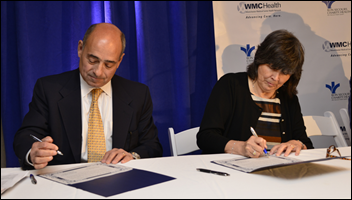 Bon Secours Health System (MD) Executive Vice President Mark Nantz cites population health management as one of the driving forces behind the organization's decision to enter into a joint venture with Westchester Medical Center (NY). In addition to integrated services in the Hudson Valley area of New York, the organizations will work together to improve care for their most vulnerable patients via population health management initiatives. No mention was made as to how their respective Epic and OnBase EHRs will aid in the effort.
---
Announcements and Implementations
TMA PracticeEdge, the IT services and consulting arm of the Texas Medical Association, signs a multi-year partnership agreement with population health management company Innovista Health Solutions. The agreement will enhance PracticeEdge's ACO services for physicians with Innovista's care coordination and population health tools, among others.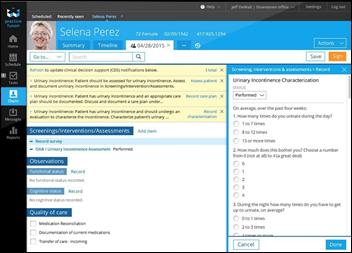 Practice Fusion partners with the American Urological Association to launch an overactive bladder population health management analytics dashboard. Available via Practice Fusion's EHR, the tool will recommend OAB screenings, and aggregate and compare patients being treated for OAB with similar patient populations of other Practice Fusion clinicians. Pharmaceutical company Astellas providing funding for the initiative.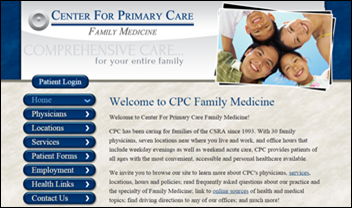 The Center for Primary Care (GA and SC)  implements the Central Worklist chronic-care management program from population health management firm Kryptiq. The center will use the tool to coordinate care, capture consent, and track and bill for CCM-related Medicare services.
---
People

Healthways Executive Vice President and CFO Alfred Lumsdaine steps in as interim president and CEO for Ben Leedle Jr., who has stepped down.
---
Research and Innovation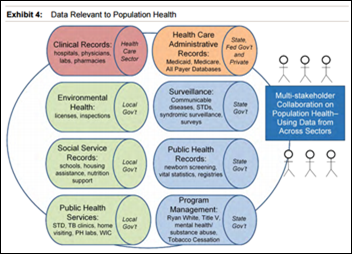 The HHS Office of the Assistant Secretary for Planning and Evaluation releases a report on the role IT plays in population health management and public health, noting that "the greatest value for chronic disease population health interventions can come from better use of clinical data from provider EHRs." The report also points out that, "Without a mandate or clear agreement on the role for either providers or public health officials for chronic disease population health, it is difficult to identify logical data sharing processes or principles that are relevant across jurisdictions." 
---
Other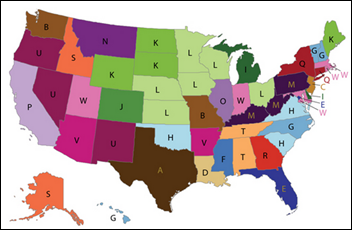 The CDC releases a map of the most "distinctive" causes of death in all 50 states, based on calculations of the standardized mortality rate for 136 causes of death. In addition to highlighting the population health issues each state's public health agencies should focus on, the graphic also highlights national variation in how deaths are recorded.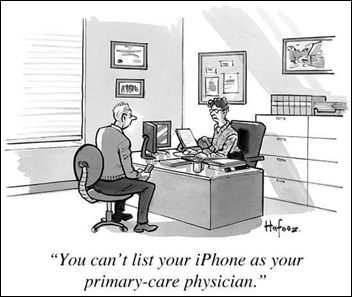 Funny for your Friday, courtesy of @iclindberg
---
Sponsor Updates
The Atlanta Journal-Constitution talks with Greenway Health's Paula Kepes, vice president of talent, about the company's hiring plans at its locations in Atlanta and Carrollton.
PerfectServe hosts its annual Customer Advisory Panel gathering today at the Grand Hyatt Hotel in Dallas.
Intelligent Medical Objects will exhibit at the 2015 International MUSE Conference May 26-29 in Nashville, TN.
---
Contacts
Jennifer,  Mr. H, Lorre, Dr. Jayne, Dr. Gregg, Lt. Dan
More news: HIStalk, HIStalk Connect.
Get HIStalk Practice  updates.
Contact us online.
Become a sponsor.