Top News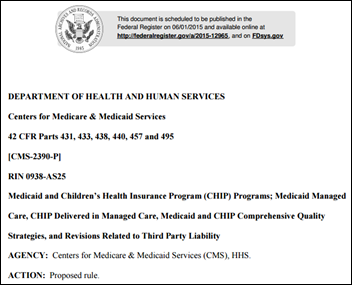 CMS issues a rather lengthy update to rules governing Medicaid managed care with several implications for healthcare IT. The proposed rule includes language allowing states to require Medicaid managed care plans to participate in delivery system reforms such as HIEs. States could also make available incentive payments for the use of IT by providers currently ineligible for Meaningful Use payments, including behavioral health providers, community-based providers, long-term care providers, and home health agencies. At 653 pages, it's the kind of easy read I'll likely take with me to the beach this summer. Comments are due on July 27.
---
Webinars


June 9 (Tuesday) 11:30 ET. "Successful HIEs DO Exist: Best Practices for Care Coordination." Sponsored by Medicity. Presenters: Dan Paoletti, CEO, Ohio Health Information Partnership; Brian Ahier, director of standards and government affairs, Medicity. Not all HIEs are dead – some, like Ohio's CliniSync HIE, are evolving and forging a new path to successful care coordination. Brian Ahier will explain how HIEs can help providers move to value-based care models, emphasizing Meaningful Use Stage 3 and FHIR. Dan Paoletti will provide best practices in describing CliniSync's journey to success in serving 6,000 primary care physicians, 141 hospitals, and and 290 long-term and post-acute care facilities. Attendees will learn how to use a phased approach, establish client champions, help providers meet MU Stage 2, create a provider email directory, deliver care coordination tools, and drive continued ROI.
---
Announcements and Implementations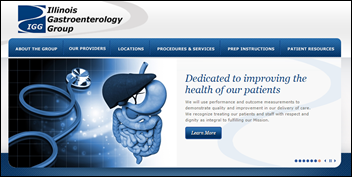 The Illinois Gastroenterology Group rolls out SonarMD's new population health management platform to patients with Chrohn's Disease. IGG Managing Partner and SonarMD President Lawrence Kosinski, MD developed the platform, which uses electronic health assessments to monitor a patient's care and alert physicians to downward trends.

Email encryption and health information services provider DataMotion joins the National Association for Trusted Exchange in an effort to further promote its population health and patient engagement efforts.
---
Acquisitions, Funding, Business, and Stock

Hale Health, Lifesquare, and Patient Pop join Athenahealth's More Disruption Please Accelerator, joining Arsenal Health, RubiconMD, and CredSimple at the program's San Francisco offices. The company is accepting applications on a rolling basis for its new Austin-based MDP Accelerator, as well as programs in Boston and San Francisco.
---
People

Pam Perry (Appriss) joins Kareo as its first chief people officer.
Indianapolis-based onsite clinic provider OurHealth hires Sherry Slick (AchieveEHR) as CIO.
---
Telemedicine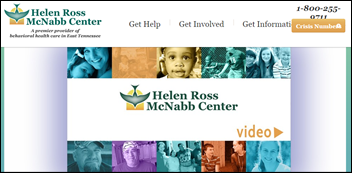 Local news station WATE covers the successful use of telepsychiatry at the Helen Ross McNabb Center (TN). The behavioral health center provides telepsychiatry services at outpatient facilities in five East Tennessee counties, serving 36 children each week. "We have served over 200 contacts through this medium, so we're learning as we go," explains Jerry Vagnier, the center's president and CEO. "And it's getting better and better as we improve that process. We think we'll serve upwards of 750 or better throughout the course of the year."
A RAND study compares the rate of antibiotic prescription amongst Teladoc patients and in-office patients, finding that the pattern of treatment was not significantly different. Researchers did find a higher use of broad-spectrum antibiotics by Teladoc physicians, suggesting that telemedicine providers should consider quality improvement initiatives to change physician prescribing behavior.
---
Government and Politics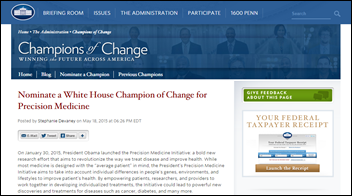 The White House looks to recognize and honor individuals who are using health data in new and innovative ways as part of its Precision Medicine Initiative. Nominees for the Precision Medicine Champions of Change program may include researchers, patients, leaders, consumers, and advocates. Nominations are due May 29.
---
Research and Innovation
A survey of 5,700 solo and small physician practices finds that the adoption rate of cloud-based EHRs has skyrocketed in the last three years. Correspondingly, concerns about health data privacy and security have jumped, too, with the majority of respondents expressing apprehension that their EHRs – in the cloud or on site – will face a breach sooner rather than later.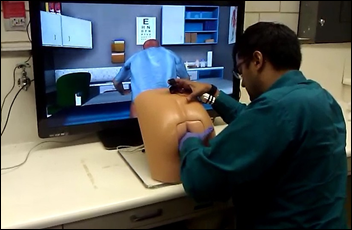 Researchers at the University of Florida, Drexel University, University of Wisconsin and the Virtual Patients Group develop a robotic gluteus maximus and accompanying virtual patient to help medical students practice administering prostate exams. "Patrick" and his accompanying body part feature four sensors that can tell a student if appropriate pressure is being applied, and if a certain part of the prostate is being overlooked. His "true-to-life uneasiness" also helps students work on their bedside manner.
---
Other
In an interesting pay-for-performance twist, Express Scripts goes after deals with pharmaceutical companies to set pricing for some cancer drugs based on how well they work on different types of tumors. A spokeswoman for Roche's Genentech business expressed interest in the idea (the company is involved in a similar program in Italy), but cited fragmented patient record systems as a big barrier to implementation in the U.S.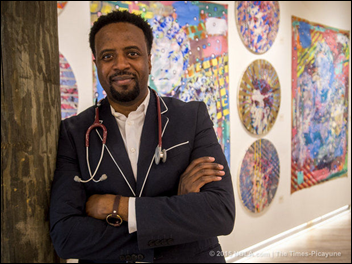 The local paper profiles The Healthcare Gallery, a Baton Rouge, LA-based practice that doubles as an art space, complete with rotating exhibits and wine-and-cheese tastings. Seems like a great place for The Walking Gallery to hold its next #noMUwithoutMe event.
---
Contacts
Jennifer,  Mr. H, Lorre, Dr. Jayne, Dr. Gregg, Lt. Dan
More news: HIStalk, HIStalk Connect.
Get HIStalk Practice  updates.
Contact us online.
Become a sponsor.