Top News
The Bipartisan Policy Center highlights the need for deeper collaboration between clinicians and community organizations in a new report. It's Prevention Task Force recommends that CMS integrate at least two population healthcare quality measures into the next iteration of ACOs, and invest in developing and evaluating demonstrations of an accountable health community model. I couldn't agree more with the observation of task force member William Dietz, MD, who pointed out that, "Building supportive community systems and integrating them with clinical interventions is essential, because where people live, work, learn, and play has a greater influence on Americans' health than what goes on in the doctor's office."
---
Webinars


June 9 (Tuesday) 11:30 ET. "Successful HIEs DO Exist: Best Practices for Care Coordination." Sponsored by Medicity. Presenters: Dan Paoletti, CEO, Ohio Health Information Partnership; Brian Ahier, director of standards and government affairs, Medicity. Not all HIEs are dead – some, like Ohio's CliniSync HIE, are evolving and forging a new path to successful care coordination. Brian Ahier will explain how HIEs can help providers move to value-based care models, emphasizing Meaningful Use Stage 3 and FHIR. Dan Paoletti will provide best practices in describing CliniSync's journey to success in serving 6,000 primary care physicians, 141 hospitals, and and 290 long-term and post-acute care facilities. Attendees will learn how to use a phased approach, establish client champions, help providers meet MU Stage 2, create a provider email directory, deliver care coordination tools, and drive continued ROI.
---
Announcements and Implementations
The Illinois Gastroenterology Group implements SonarMD's new population health management platform to patients with Chrohn's Disease. IGG Managing Partner and SonarMD President Lawrence Kosinski, MD developed the platform, which uses electronic health assessments to monitor a patient's care and alert physicians to downward trends.
---
Acquisitions, Funding, Business, and Stock

Healthcare analytics software startup EagleDream Health acquires Focused Medical Analytics for an undisclosed sum. FMA's employees will be retained, bringing the newly combined company's total staff to 20. EagleDream will continue with its plans to raise an additional $1 million to $2 million in Series A funding this summer, and hopes to employ up to 150 employees within the next five years.

Digital health self-management business DPS Health rebrands as Canary Health to better reflect its focus on population health management services for emergent-risk populations.
New Zealand-based Orion Health files its first financial update following its November IPO on the NZX, reporting a one-year loss of $44 million despite a 7 percent increase in revenue. The company's North America business dragged down its numbers, which CEO Ian McCrae attributed in part to continued volatility as the market continues to adopt population health management solutions. The company's move to a recurring, subscription-based revenue model likely also didn't help.
---
People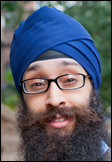 Prabhjot Singh, MD (Columbia University) joins New York-based Mount Sinai's Samuel Bronfman Department of Medicine as vice chair of population health. He will also take on the role of director of the Arnhold Global Health Institute at Mount Sinai's Icahn School of Medicine.
---
Research and Innovation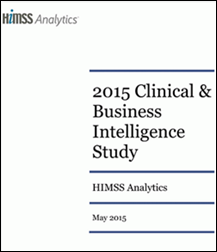 A HIMSS Analytics study finds that many healthcare organizations over the last two years have increasingly changed their focus from accountable care to population health, as evidenced by a rise in data analytics utilization.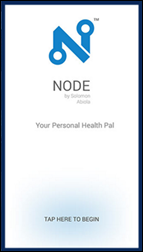 University of Rochester researchers receive a $130,000 National Science Foundation grant to further develop an app that will track the spread of Ebola and other infectious diseases. The Android-friendly Node app monitors user's location patterns, walking and sleeping habits, and their need for resources. It can also help them find care, better understand disease prevention, and improve disease monitoring. A pilot study of the app will take place in Nigeria this summer.
---
Other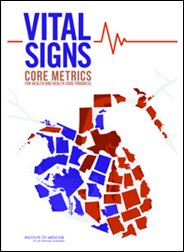 The National Academy of Medicine (formerly the Institute of Medicine) identifies in a new book 15 core measures that healthcare stakeholders can use to benchmark and improve outcomes, costs, and access.
Academic medical center executives pen a commentary calling on their colleagues to embrace the transition to population health management or run the risk of becoming obsolete. "To survive, AMCs will need to become an integral part of a system in which enhancement of population health is the explicit mission," writes Temple University Health System COO Verdi DiSesa, MD who is also on staff at Temple University School of Medicine. "This transformation presumably must be accomplished while the AMCs still fulfill their traditional missions of advanced patient care, teaching and research. It's likely that some AMCs will need to redefine their mission and not try to be everything for everyone."
---
Sponsor Updates
Nordic posts a video of its Community Giveback Day activities on May 22. Check out the 1:00 mark when the guy recording Nordic employees working on a Habitat for Humanity house asks one of them, "What do you think your KLAS rankings for hammering upside down would be?"
Intelligent Medical Objects will exhibit at the e-Health Conference May 31-June 3 in Toronto.
Healthwise will exhibit at the AHIP Institute 2015 June 3-5 in Nashville.
---
Contacts
Jennifer,  Mr. H, Lorre, Dr. Jayne, Dr. Gregg, Lt. Dan
More news: HIStalk, HIStalk Connect.
Get HIStalk Practice  updates.
Contact us online.
Become a sponsor.