Top News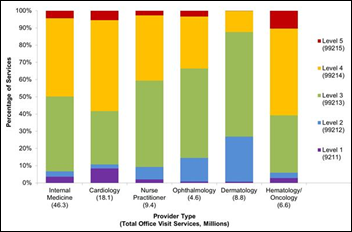 CMS releases its latest round of Medicare Part A and B hospital and physician payment data. The new 2013 dataset has information for nearly 1 million healthcare providers who collectively received $90 billion in Medicare payments. The updated data has already prompted a few media outlets to highlight the highest-paid physicians, many of whom are facing legal troubles as a result. I applaud the agency's attempts to be transparent, but wish they could offer it in a more user-friendly format. 
---
HIStalk Practice Announcements and Requests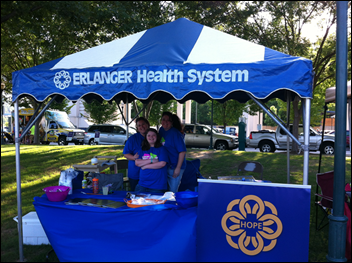 Many local providers were on hand during a weekend Relay for Life event in Chattanooga, TN. The Erlanger Health System booth caught my eye because of the system's decision last week to sign a $91 million contract with Epic, which will also require $97 million in maintenance costs over the next 10 years.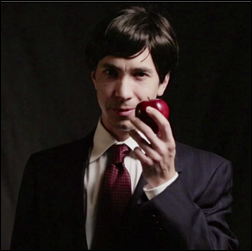 Watching: iSteve. Mr.H's mention of the woman who unwittingly dropped off an extremely rare Apple 1 computer to a Bay Area recycling firm puts me in the mood to watch (again) this parody biopic of Steve Jobs featuring Justin Long. The garage scenes featuring the construction of the Apple 1 are priceless.
---
Webinars


June 9 (Tuesday) 11:30 ET. "Successful HIEs DO Exist: Best Practices for Care Coordination." Sponsored by Medicity. Presenters: Dan Paoletti, CEO, Ohio Health Information Partnership; Brian Ahier, director of standards and government affairs, Medicity. Not all HIEs are dead – some, like Ohio's CliniSync HIE, are evolving and forging a new path to successful care coordination. Brian Ahier will explain how HIEs can help providers move to value-based care models, emphasizing Meaningful Use Stage 3 and FHIR. Dan Paoletti will provide best practices in describing CliniSync's journey to success in serving 6,000 primary care physicians, 141 hospitals, and and 290 long-term and post-acute care facilities. Attendees will learn how to use a phased approach, establish client champions, help providers meet MU Stage 2, create a provider email directory, deliver care coordination tools, and drive continued ROI.
---
Tweet Chat
Crohn's patient and advocate Carly Medosch (@CarlyRM) will host the next #HIStalking tweet chat Thursday, June 11 at 1pm ET. You can brush up on her background here. Stay tuned for chat topics.
---
Announcements and Implementations

IPatientCare adds new pediatric specialty templates and workflows to its EHR, PM, and patient portal tools.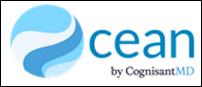 Toronto-based CognisantMD adds the Ocean eRequests patient self-service tool to its Ocean communication platform.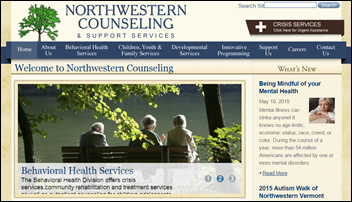 The Behavioral Health Division of Northwestern Counseling & Support Services (VT) trades its fax machine for the VITLAccess portal from Vermont Information Technology Leaders, which operates the Vermont HIE.
Athenahealth offers athenaCommunicator Enterprise to new customers who participate in an ACO for a flat 10 percent of their MSSP shared savings payouts.
---
Government and Politics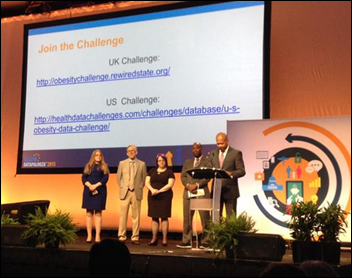 ONC announces the U.S. and U.K. Obesity Data Challenge during Health Datapalooza in Washington, D.C. The Health Data Consortium, HHS, and the de Beaumont Foundation are looking for Stateside solutions that enable public and private providers to help patients address the obesity epidemic at a community and personal level. Submissions are due July 13, with $40,000 in prize money up for grabs.
---
Telemedicine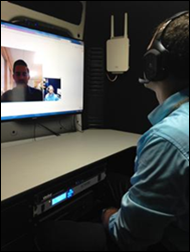 The VA Office of Rural Health will use a two-year, $2 million rural health grant to deploy a mobile telemedicine clinic equipped with ViaSat technology for veterans in the town of Ark-La-Tex, LA. The Rural Vets Health Outreach van will initially focus on mental health services, and then branch out into primary care.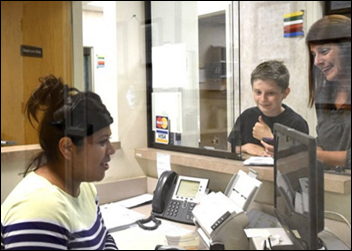 The local paper highlights the success East Tennessee community clinics have had with telemedicine, including the use of remote ultrasounds during prenatal care, and school-based services.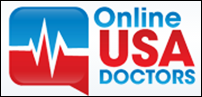 Online USA Doctors launches direct-to-consumer eVisits as part of its Web-based healthcare platform.
A judge approves an injunction requested by Dallas-based telemedicine provider Teladoc against the Texas Medical Board for its new rule that requires doctors to conduct a face-to-face patient visit before issuing a prescription. Lt. Dan provides a deeper dive into the news here.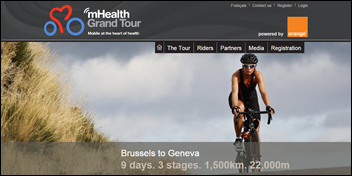 Telecommunications company Orange will sponsor the 2015 mHealth Grand Tour, a 10-day cycling tour from Brussels to Geneva in early September. Open to Type 1 and 2 diabetics, the tour will serve as testing ground for new telemonitoring and medical coaching services for riders. Healthcare data gathered during the ride will be used to evaluate the impact such technologies have on diabetic athletes.
---
People

Cory Bendixen (Act-On Software) joins eVisit as director of sales.
Tim Theriault, global CIO of Walgreens Boots Alliance, resigns for personal reasons. He will be replaced by Anthony Roberts, SVP/international CIO.
Jeremy Delinsky, chief product officer at Athenahealth, resigns after five months in the position to take a CTO position with an online furniture company. His interim replacement will be VP Kyle Armbrester.
---
Research and Innovation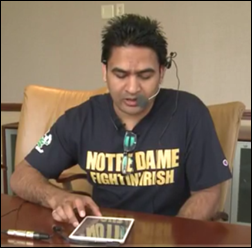 University of Notre Dame researchers win funding from the NFL and GE's Head Health initiative for their Contect app, which uses speech-pattern data gathered from athletes to detect head injuries. The app guides athletes through a one minute, forty-second test that asks them to read words and phrases on screen into a microphone. Athletes hit hard during a season perform the test again to determine if further testing for head injury is necessary.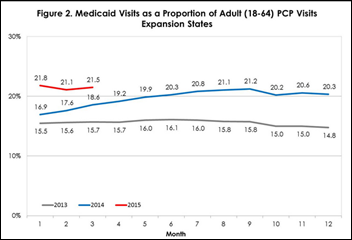 New data from Athenhealth's ACAView shows  that physician practices are in for further financial struggle – possibly to the tune of $18 billion – thanks to an increasing number of Medicaid patients as a result of ACA-induced expansion. Scott Gottlieb, MD suggests physicians are making up for the lack of higher-paying, privately insured patients by expanding patient volumes, increasing the number of reimbursed tests and procedures they perform, and raising out-of-pocket fees for privately-insured patients.
---
Sponsor Updates
Medicity posts "ICD-10: Are We There Yet?"
Versus Technology will exhibit at AAMI 2015 June 5-8 in Denver.
---
Contacts
Jennifer,  Mr. H, Lorre, Dr. Jayne, Dr. Gregg, Lt. Dan
More news: HIStalk, HIStalk Connect.
Get HIStalk Practice  updates.
Contact us online.
Become a sponsor.