Top News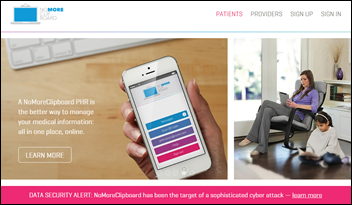 NoMoreClipboard notifies customers of a May 26, 2015 data breach after detecting suspicious activity on one of its servers related to its personal health record and patient portal. Compromised user data may include names, home addresses, usernames, hashed passwords, security questions and answers, email addresses, birthdates, health information, and Social Security numbers. The company is working with a third-party firm to determine the extent of the damage, and how many users have been affected.
---
Webinar
We had a great turnout for Tuesday's Medicity-sponsored webinar titled "Successful HIEs DO Exist: Best Practices for Care Coordination." Participation was so extensive that we ran out of Q&A time, but we've sent the remaining questions to speakers Brian Ahier of Medicity and Dan Paoletti of Ohio Health Information Partnership and will provide their answers by email. Check out the Twitter recap here.
---
Tweet Chat
Carly Medosch (@CarlyRM) will host the next #HIStalking tweet chat Thursday, June 11 at 1pm ET. Check out discussion topics here.
---
Acquisitions, Funding, Business, and Stock

EdgeMed Healthcare, a medical billing and PM services company based in Boca Raton, FL, selects Bankers Healthcare Group as its exclusive financing partner.
Reuters highlights the growing and competitive market for cloud storage of genetic data, fueled no doubt by the healthcare industry's desire to cash in on anything remotely related to precision medicine. Amazon Web Services has the edge on Google, with Microsoft and IBM also looking to grab a slice of the business pie, which may be worth $1 billion a year by 2018.
---
People

Thomas McCarter, MD (Executive Health Resources) joins Team of Care as the company's first CMO.
---
Government and Politics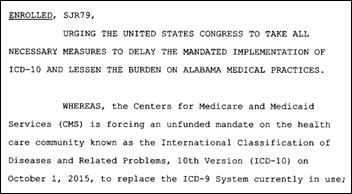 Alabama joins the ICD-10 legislative frenzy, passing a joint resolution urging Congress to delay the October 1 implementation date. SJR 79 sponsor Sen. Tim Melson, MD explains that, "Physicians are already overburdened by federal reporting regulations, such as meaning use of electronic health records and the Physician Quality Reporting System that will straddle the ICD-10 start date of Oct. 1. Adding ICD-10 to the mix will only make matters worse for physicians who are only trying to treat their patients."
Former Democratic presidential nominee Howard Dean highlights the successes and failures of the ACA, emphasizing the positive role ACOs are playing in the industry shift to value-based care. He even goes so far as to suggest that an "ACO could, in theory, sell health care directly on the exchange, rather than through an insurance company serving as intermediary."
Cerner CEO Neal Patterson joins a panel of industry stakeholders at today's initial Senate HELP committee hearing on the future of EHRs. Led by Sen. Lamar Alexander (R-TN), the committee focused on outlining its plans to conduct an intense review of EHRs over the summer in the hopes of coming up with five or six steps for improvement. Upcoming hearings will focus on the burden physicians face as a result of EHRs and who controls information within the EHR.
---
Research and Innovation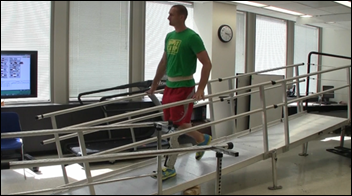 The Rehabilitation Institute of Chicago develops the first bionic leg controlled by the brain. Engineers have made an intuitive control system incorporating electromygraphic signals that decodes a user's intentions as they walk or go up and down stairs. Funding for a pilot project with seven amputees was funded by the Telemedicine and Advanced Technology Research Center, part of the U.S. Army Medical Research and Materiel Command.
---
Telemedicine

Walgreens expands its MDLive-based telemedicine platform to users in Colorado, Illinois, and Washington. Users can also now access the platform via the company's website on desktops and tablets. The company plans to open up the service to a total of 25 states by the end of the year.
Russia's health minister announces plans to equip its rural health posts – medical centers in rural areas that provide first-aid – with Internet connections over the next two years. The connectivity will enable the posts to offer residents remote consultations via Skype. A two-year timeline seems daunting when you consider there are 83,000 villages with populations of less than 100 people across Russia.
---
Other
The local paper profiles Texas-based FQHC Cactus Clinic and its recent improvements, including moving to a new Athenahealth EHR and extending operating hours as part of a renewed focus on customer service.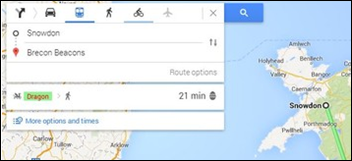 For those traveling to Westeros over the summer, Google Maps offers public-transit directions via dragon. Presumably UK developers clock the dragon flight from Snowdon to the Brecon Beacons in Wales at 21 minutes.
---
Contacts
Jennifer,  Mr. H, Lorre, Dr. Jayne, Dr. Gregg, Lt. Dan
More news: HIStalk, HIStalk Connect.
Get HIStalk Practice  updates.
Contact us online.