Top News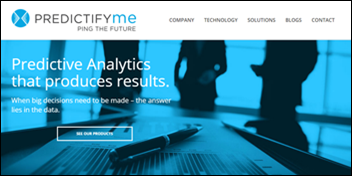 Raleigh, N.C.-based PredictifyMe lands $1.25 million in venture capital funding. The startup is prepping the debut of its predictive analytics platform for retailers, insurance, education, and healthcare companies. Its yet-to-be-released Hourglass Healthcare tool aims to build consumer profiles by aggregating their healthcare data with environment, consumer expenditure, buying habits, lifestyle triggers, and location and then rank them for associated risks with major illnesses.
---
Acquisitions, Funding, Business, and Stock
The Advisory Board Co. awards a $75,000 BUILD (Bold, Upstream, Integrated, Local, and Data-Driven) Health Challenge grant to an alliance of local organizations in Springfield, MA to help improve the health and wellbeing of residents in the underserved neighborhood of Old Hill. The Healthy Hill Initiative funds will be earmarked for projects in six areas including public health, healthcare, and health data. The Challenge will award up to $7.5 million in financial awards and low-interest loans over two years to support up to 14 community-driven efforts.
Tennessee-based Mountain States Health Alliance and Wellmont Health System officials create four community work groups to provide public input as the two organizations explore integrating their services. Findings from the work groups, which include population health, will be used to create a health needs assessment that will drive future initiatives including accountable care.
---
Announcements and Implementations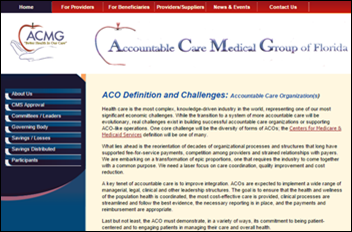 Accountable Care Medical Group (FL) chooses HealthEC's population health management solution.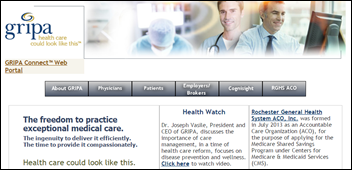 Greater Rochester Independent Practice Association (NY) integrates DataMotion's Direct Secure Messaging with Infor's Cloverleaf Cloud HIE to improve population health capabilities.
---
Research and Innovation
Researchers at New York University's Langone Medical Center's Division of Medical Ethics point out that that the use of EHRs as the primary source of data for NIH's precision medicine initiatives poses unique concerns. They cite the unlikelihood of the initial precision medicine cohort to see the same physicians over an extended amount of time, as well as the fact that many patients in underserved communities receive sporadic care via ERs or free clinics. Interoperability also rears its ugly head: "This is a quaint but antiquated picture of medicine," they explain. "PMI requires a centralized electronic record system to be most effective, but it has done nothing (yet) to streamline the hodgepodge system it currently relies on."
---
Other
The South Korean government is enforcing the quarantine of over 2,300 citizens exposed to Middle East respiratory syndrome by tracking their cell phone locations.
Computerworld takes a fresh look at the changing face of healthcare, coining a new (to me) acronym in the process. SMAC refers to social, mobile, analytic, and cloud technologies that are beginning to drive self-care and predictive health strategies. As former executive director of innovation and advanced technologies at Kaiser Permanente Faye K. Sahai, explains, "When you look at social determinants of health, the doctor, hospital, and clinic are just a small percentage. It's really more about how you eat, sleep, your environment, and genetics."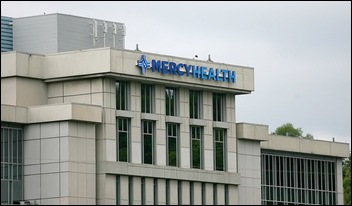 In a pro-ACA (and ACO) editorial, Mercy Health (OH) executive John Starcher cites registries and tracking tools as key components of the health system's population health initiatives. The organization's Mercy Health Select ACO, the first in Cincinnati, manages 75,000 patients.
---
Contacts
Jennifer,  Mr. H, Lorre, Dr. Jayne, Dr. Gregg, Lt. Dan
More news: HIStalk, HIStalk Connect.
Get HIStalk Practice  updates.
Contact us online.