Top News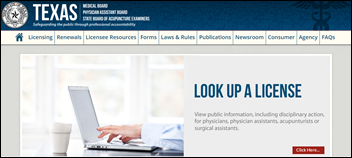 The Texas Medical Board files a motion in federal court to dismiss Teladoc's lawsuit against the state, which claims Texas violated antitrust laws through its attempts to bar the telemedicine company's operations. The board noted that it is within its legal rights to preclude Teladoc's business even though the new regulation may have an overall anti-competitive effect on healthcare within Texas.
---
Webinars
June 30 (Tuesday) 11:00 ET. "Value Based Reimbursement – Leveraging Data to Build a Successful Risk-based Strategy." Sponsored by McKesson. Presenters: Michael Udwin, MD, executive director of physician engagement, McKesson; Jeb Dunkelberger, executive director of corporate partnerships, McKesson. Healthcare organizations are using empowered physician leadership and credible performance analysis to identify populations, stratify risk, drive physician engagement, and expose opportunities for optimized care. Attendees will learn best practices in laying a foundation for developing a successful risk-based strategy.
---
Acquisitions, Funding, Business, and Stock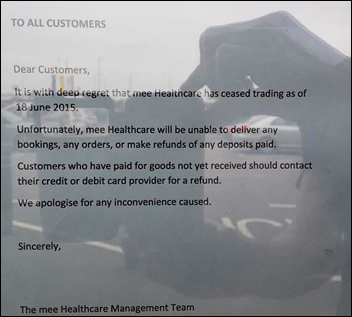 UK-based retail health clinic business Mee Healthcare closes up shop, with insiders pointing to mismanagement as the root cause. Launched in 2011 by Cherie Blair, wife of former Prime Minister Tony Blair, and one-time US senatorial candidate Gail Lese, MD the company had hoped to open 100 clinics within Sainsbury's supermarkets by 2016.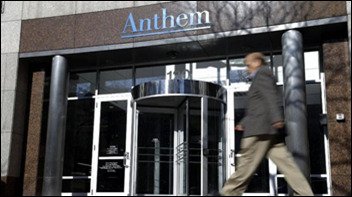 Anthem reveals a $54 billion takeover bid for Cigna, confirming rumors that have been swirling for weeks around Cigna's potential sale. Talks apparently broke down over the future role of Cigna CEO David Cordani, whom Anthem wanted to put in a number-two position behind its CEO, Joseph Swedish. The news is part of a larger consolidation trend amongst the payer market: Cigna has been eyeing Humana, while United Healthcare has explored merging with Aetna.
---
Announcements and Implementations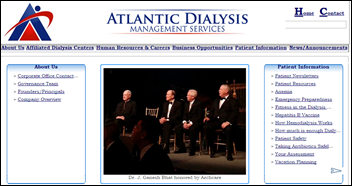 Atlantic Dialysis Management Services (NY) selects Web-based compliance education tools from BridgeFront to assist its 700 employees with HIPAA, OSHA, and  general and HR compliance training.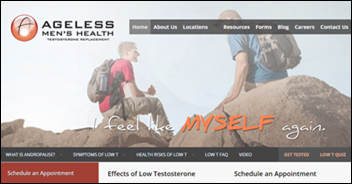 Ageless Men's Health clinic transitions away from paper via implementation of Azalea Health's EHR at its 34 nationwide locations.
MacPractice integrates BirdEye's reputation management and marketing tool into its PM and clinical software.
---
Government and Politics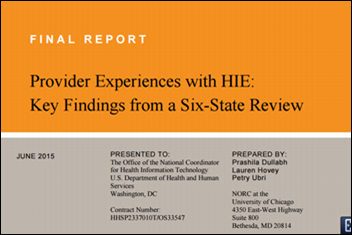 ONC releases a report on provider experience with HIEs in six states, concluding that their value lies in easier access to "actionable" data at the point of care. The five physician/physician association representatives surveyed noted eight main use cases for HIE, including meeting Meaningful Use requirements, medication history and reconciliation, access to state registries, care summaries, and interstate exchange.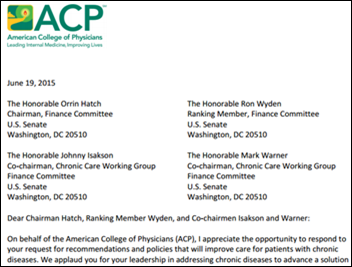 The American College of Physicians offers the Senate Finance Committee 18 suggestions in response to the committee's call for policy changes to improve care for chronic-disease patients. Healthcare IT-related items include improving the functionality of EHRs, creating codes to provide reimbursement for diabetic care management and e-consults, and committing federal funds to research the efficacy, safety, and cost-effectiveness of telemedicine activities.
---
Telemedicine
The ACP recommendations above line up with the American Telemedicine Association's recommendations made to the House Energy and Commerce Committee's telehealth working group, which include making telemedicine more available to patients with chronic conditions, and making the technology easier to access in Medicare Advantage and alternative payment programs.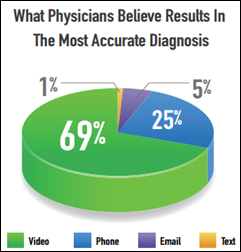 An American Well/QuantiaMD survey of 2,016 primary care physicians finds that 57 percent of physicians are willing to conduct telemedicine visits with patients. Thirty-one percent remain uncertain, meaning there's a big chunk of the market still up for grabs. Physicians cited work-life balance, increased earning opportunity, and improved outcomes as top reasons for offering video consults. Sixty percent also noted they'd be more likely to refer patients to a hospital that offered them a chance to consult with specialists via video.
---
Research and Innovation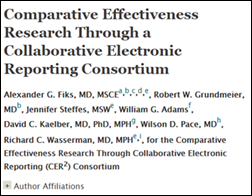 The American Academy of Pediatrics launches an EHR network to aggregate clinical data from pediatric offices for comparative effectiveness research. Studies on asthma and psychotropic medication, and pediatric hypertension are part of the study, which researchers hope will "improve the analysis of secondary data, supplement routinely collected EHR data with prospective data collection, and use CDS to support health care decision-making."
A survey of 415 physicians finds that only 15 percent typically discuss wearables or apps with patients, despite the fact that an average of 40 percent believe patients could benefit from using them. The disconnect may be due to the fact that physicians are only "mildly satisfied" with current wearables based on their ease of use and clinical utility of data generated. Respondents gave the Microsoft Band highest marks in both categories.
---
People


Leavitt Partners and the Brookings Institution collaborate to form the Accountable Care Learning Collaborative. Former HHS Secretary Gov. Mike Leavitt (R-Utah) and former CMS Administrator and FDA Commissioner Mark McClellan, MD will co-chair the new nonprofit.
---
Other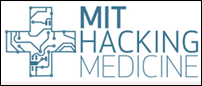 MIT will turn its Hacking Medicine program into a nonprofit institute that will develop methodologies to determine the value of digital health programs and products. The Hacking Medicine Institute will form its first working groups in October under the leadership of Zen Chu, MIT senior lecturer and faculty director of Hacking Medicine.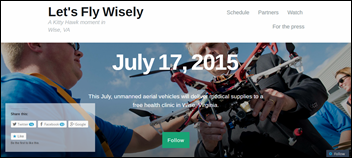 Healthcare and local government representatives will gather next month in Wise, VA to demonstrate the efficacy of using drones to deliver medical supplies to a free health clinic held annually at the Wise County Fairgrounds. 
---
Sponsor Updates
Nordic offers a new episode focusing on technical cutover in its "Making the Cut" video series.
NVoq offers "The EMR Journey to Optimization and Innovation."
Greenway Health highlights its partnership with Talksoft.
The following HIStalk sponsors are exhibiting at HFMA ANI June 22-25 in Orlando:
ADP AdvancedMD
Billian's HealthDATA
GE Healthcare
Greenway Health
Leidos Health
NextGen
Relay Health
TriZetto
---
Contacts
Jennifer,  Mr. H, Lorre, Dr. Jayne, Dr. Gregg, Lt. Dan
More news: HIStalk, HIStalk Connect.
Get HIStalk Practice  updates.
Contact us online.
Become a sponsor.