Top News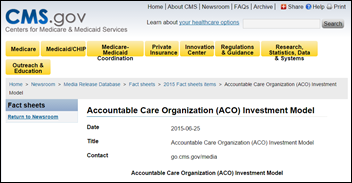 CMS announces modifications to its ACO investment model announced last fall, which aims to help rural areas and small group practices gain more access to ACO benefits. Changes include allowing ACOs formed in 2015 to apply in the July 1 application round, and the removal of the 10,000 or less assigned beneficiary eligibility criteria. The program will make up to $114 million in upfront payments available to new ACOs struggling to purchase technologies and upgrades.
---
Webinars
June 30 (Tuesday) 11:00 ET. "Value Based Reimbursement – Leveraging Data to Build a Successful Risk-based Strategy." Sponsored by McKesson. Presenters: Michael Udwin, MD, executive director of physician engagement, McKesson; Jeb Dunkelberger, executive director of corporate partnerships, McKesson. Healthcare organizations are using empowered physician leadership and credible performance analysis to identify populations, stratify risk, drive physician engagement, and expose opportunities for optimized care. Attendees will learn best practices in laying a foundation for developing a successful risk-based strategy.
July 14 (Tuesday) noon ET. "What Health Care Can Learn from Silicon Valley." Sponsored by Athenahealth. Presenter: Ed Park, EVP/COO, Athenahealth. Ed will discuss how an open business structure and strong customer focus have helped fuel success among the most prominent tech companies and what health care can learn from their strategies.
Previous webinars are on the YouTube channel. Contact Lorre for webinar services including discounts for signing up by July 31.
---
Announcements and Implementations
POI Technologies integrates the MyRxX video exercise demonstration platform into its PM system for physical therapists and chiropractors. The combined system also includes activity tracking and patient lead generation.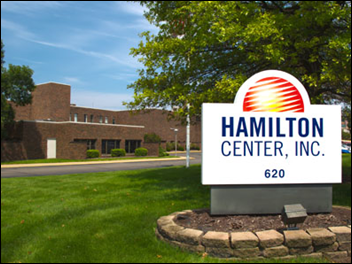 Behavioral health agency Hamilton Center implements the Essentia EHR from Lavender & Wyatt Systems to improve care coordination across the 11 counties it serves in Indiana.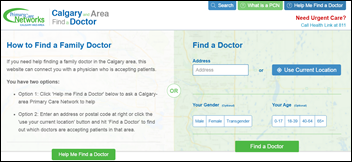 Alberta Health Services and the Alberta Medical Association launch CalgaryAreaDocs.com to help residents in the Canadian city and surrounding areas find family physicians accepting new patients. The new directory lists over 1,200 physicians, and is updated once a month and verified weekly.
---
Acquisitions, Funding, Business, and Stock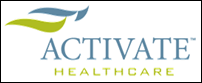 Indianapolis-based Activate Healthcare raises a new growth equity funding round from Spring Mountain Capital. Terms of the deal were not disclosed. The company will use the investment to expand its chain of workplace primary care clinics.

Health eFilings raises $935,000 of a proposed $1.5 million funding round with assistance from 10 investors. The nearly four-month-old company has developed software to assist practices with electronically submitting PQRS data to comply with Medicare regulations.
---
People

Deric Frost joins eVisit (Shelvspace) as COO.
---
Government and Politics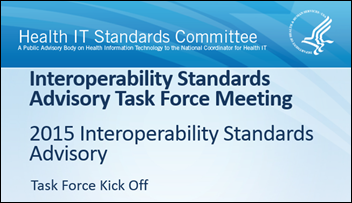 The Health IT Standards Committee meets to discuss the 59 public comments received on the 2015 Interoperability Standards Advisory, which ONC hopes will ultimately provide the industry with a list of the standards and implementation specifications that can best be used to achieve a "specific clinical health information interoperability purpose." It seems like the committee didn't have a lot to work with in terms of stakeholder feedback, noting a lot of interest in expanding ISA's scope but a lack of consistency in any one area with the exception of security standards.
---
Telemedicine
Eli Health raises $1.2 million, bringing total financing raised within the last year to $2.1 million. Launched in 2013, the Wisconsin-based company is looking to scale its Intellivisit  platform, which offers patients digital diagnosis and treatment, and physician messaging and scheduling.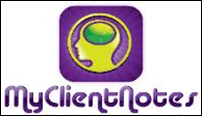 My Client Notes adds Nuance voice-recognition technology to its telemedicine platform for behavioral healthcare professionals.
---
Research and Innovation
An Australian study of 490 adults suffering from chronic pain finds that Web-based pain management tutorials helped reduce their levels of disability, anxiety, and average pain levels no matter how much face-to-face contact they had with their providers. The reductions were seen at the end of the eight-week study and again three months later.
---
Other
Editor Paul Smalera recounts in well-organized detail the value Google Docs and data brought to his five-year, successful battle against obesity. "The scale/spreadsheet combination helped me correct for what I came to believe is the biggest problem with trying to lose weight: getting relevant data," he explains. "When I weighed myself without recording the number, during those months before January, all I got was feedback on the past day or so. Maybe if I remembered my number from the day before, I could guess whether my weight was going up or down. But a 10-day moving average is a computation beyond the mental capabilities of the average human — yet it was crucial to my understanding of how my diet was working."
---
Contacts
Jennifer,  Mr. H, Lorre, Dr. Jayne, Dr. Gregg, Lt. Dan
More news: HIStalk, HIStalk Connect.
Get HIStalk Practice  updates.
Contact us online.
Become a sponsor.