Top News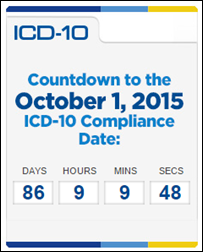 CMS and the AMA announce efforts to help providers prepare for and weather the switch to ICD-10 on October 1, including the appointment of an ICD-10 Ombudsman to answer questions about claims submissions. The organizations will partner to provide on-site training, webinars, educational articles, and national calls to help physicians learn about the updated codes and prepare for the switch. CMS also made clear that it will, as appropriate, drop physician penalties, authorize advance physician payments, and hold back on issuing claims denials.
---
HIStalk Practice Announcements and Requests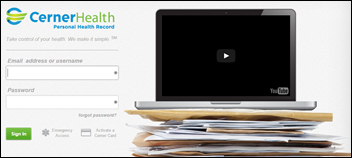 The latest HIStalk poll – "Have you as a patient used a provider's portal within the past 90 days?" – brings to mind my labor-intensive attempts to collect my medical records for a new PCP, which is making the transition from independent practice to hospital-owned medical group. Despite the fact that I signed up for their portal a few years ago via a former in-network PCP, I've been asked to set up a new PHR account from the same vendor, making me wonder if they plan to merge my past and future medical records or if that will fall into my lap. I've met the CIO of the health system, and she's definitely made a name for herself and the organization when it comes to rolling out EHRs and portals. I have to wonder, though, how often she's confronted with patients suffering from "poly-portalitis," not to mention a lack of experience with this type of technology. 
---
Webinars

July 14 (Tuesday) noon ET. "What Health Care Can Learn from Silicon Valley." Sponsored by Athenahealth. Presenter: Ed Park, EVP/COO, Athenahealth. Ed will discuss how an open business structure and strong customer focus have helped fuel success among the most prominent tech companies and what health care can learn from their strategies.
Previous webinars are on the YouTube channel. Contact Lorre for webinar services including discounts for signing up by July 31.
---
Tweet Chat


Don't miss the next #HIStalking tweet chat on July 16 at 1pm ET. Dave Chase (@chasedave) and Leonard Kish (@leonardkish), co-authors of "95 Theses for a New Health Ecosystem," will host. Stay tuned for discussion topics.
---
Announcements and Implementations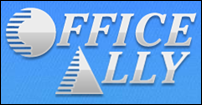 Office Ally expands its OA-Rx e-prescribing tool to include controlled substances.
---
Acquisitions, Funding, Business, and Stock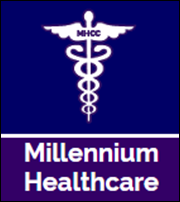 Garden City, NY-based Millenium Healthcare signs a Letter of Intent to acquire HealthPath, a vendor of cloud-based software that helps streamline annual wellness visits. The deal is expected to close by the end of the month.
---
Government and Politics


Former Johnson & Johnson executive LaVerne Council is sworn in as assistant secretary for information and technology and CIO of the VA. She takes over from Stephen Warren, who will return to his role as principle deputy assistant secretary for IT. David Shulkin, MD (Morristown Medical Center) is also sworn in as under secretary for health.
---
Telemedicine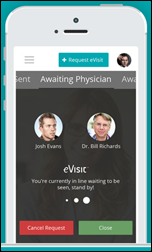 Telehealth startup eVisit wins the Spring 2015 Arizona Innovation Challenge, beating out 137 applicants to win $250,000. The Gilbert, AZ-based company, which just released its first mobile app, has raised over $1 million to date.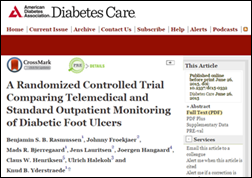 Researchers find no difference in ulcer-related amputations and ulcer healing between diabetic foot ulcer patients monitored via telemedicine versus outpatient clinic visits. The Danish study of 736 patients did find that those in the telemedicine group had a higher mortality rate, no doubt fueling the need for further study.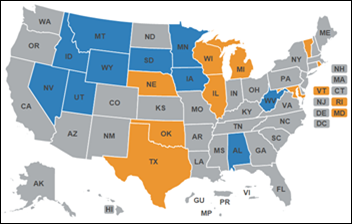 Iowa becomes the 10th state to enact the Interstate Medical Licensure Compact, which will establish a voluntary process to streamline the licensing process for physicians looking to practice medicine in multiple states. 
---
Other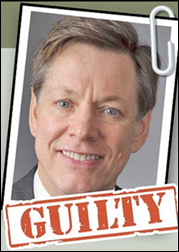 And I thought Mr. H was critical: A British business magazine gives Nuance low marks for its marketing material, grammatically picking apart hazy claims that the company's product can 'realise the potential of your EHR system with voice solutions to alleviate clinician workload & improve patient care while migrating to a paperless process.' The author provides no link to the offending material, so I can't be sure if problems arise from a lack of HIT understanding or failure to explain in clear English (British or American) what service the product delivers.
Athenahealth CEO Jonathan Bush takes to TechCrunch to coin catchy phrases like "DIY Disruption" and the extremely tweetable "digital healthcare is sexy hot." Bon mots aside, Bush points to startups like Clockwise.MD and Health Gorilla as businesses poised to save physicians time and money.
New Mexico resident Kenneth Adams, MD takes to his local op/ed column to explain the plight of physicians in light of ICD-10, turning a flowery phrase when he describes the impending transition as a "quintessential example of tilting with windmills as the vested corporate interests of the insurance industry and hospitals have greased our Congress to ensure this bill does not pass. However, I do not want to 'go gently into that good night.'" Something tells me the CMS/AMA resources announced today will do little to soothe his angst.
---
Contacts
Jennifer,  Mr. H, Lorre, Dr. Jayne, Dr. Gregg, Lt. Dan
More news: HIStalk, HIStalk Connect.
Get HIStalk Practice  updates.
Contact us online.
Become a sponsor.