Top News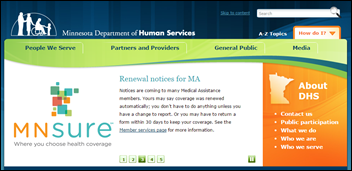 The Minnesota Dept. of Human Services selects data management, analysis, and data access and reporting resources from 3M Health Information Systems to support its Integrated Health Partnership initiative, which serves 204,000 residents on Medical Assistance. The new tools will help the partnership's 16 healthcare organizations analyze cost of care, service utilization, and risk data to better identify cost savings and care transformation opportunities.
---
Webinars
July 14 (Tuesday) noon ET. "What Health Care Can Learn from Silicon Valley." Sponsored by Athenahealth. Presenter: Ed Park, EVP/COO, Athenahealth. Ed will discuss how an open business structure and strong customer focus have helped fuel success among the most prominent tech companies and what health care can learn from their strategies.
July 22 (Wednesday) 1:00 ET. "Achieve Your Quality Objectives Before 2018." Sponsored by CitiusTech. Presenters: Jeffrey Springer, VP of product management, CitiusTech; Dennis Swarup, VP of corporate development, CitiusTech. The presenters will address best practices for building and managing CQMs and reports, especially as their complexity increases over time. They will also cover quality improvement initiatives that can help healthcare systems simplify their journey to value-based care. The webinar will conclude with an overview of how CitiusTech's hosted BI-Clinical analytics platform, which supports over 600 regulatory and disease-specific CQMs, supports clients in their CQM strategies.
Previous webinars are on the YouTube channel. Contact Lorre for webinar services including discounts for signing up by July 31.
---
Tweet Chat


Don't miss the next #HIStalking tweet chat on July 16 at 1pm ET. Dave Chase (@chasedave) and Leonard Kish (@leonardkish), co-authors of "95 Theses for a New Health Ecosystem," will host. Stay tuned for discussion topics.
---
Acquisitions, Funding, Business, and Stock

PM and population health technology company Privia Health partners with Shenandoah Independent Practice Association (VA) to manage its population health activities, including management of its 400-provider ACO. In addition, Privia's Quality Network will become the exclusive contracting entity for all of SIPA's performance-based arrangements and clinical integration initiatives.
Florida Blue's GuideWell division partners with population health management tech company Alignment Healthcare to launch primary care clinics for seniors beginning in January 2016.
---
Announcements and Implementations

VisiQuate launches Team Performance Analytics, Missing Charges Analytics, and the Flo 2.0 advanced operational business intelligence and workflow engine.
RCM solutions company PMMC adds a benchmarking module to its Online Analytics market analysis tool. The new module will give users access to portions of the CMS Standard Analytics File that have been formatted around bundling and population health initiatives.
Sogeti USA launches the Data Driven Decisions for Healthcare platform incorporating analytics and interface tools from Microsoft and HP. The new solution, which targets providers caring for chronic and complex patients, is the first in a series of similar products for multiple verticals.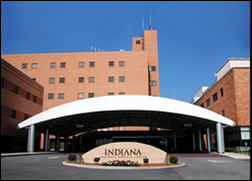 Indiana Regional Medical Center selects Aegis Health Group to help improve its population health management programs. Aegis will help IRMC implement its OneCommunity website, which allows users to track health and wellness activities, and employers to anticipate worker health needs and hospital services.
Summa Health (OH) chooses Merge Healthcare's cardiology and hemodynamic solutions to support its population health and wellness initiatives.
Cerner and University of Missouri extend their healthcare collaboration, which includes the Tiger Institute for Health Innovation, for another 10 years. They will add the Tiger Institute Leadership Academy to host industry peers and place new emphasis on mobile healthcare and population health.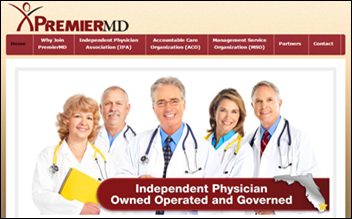 Florida-based PremierMD ACO selects the eClinicalWorks CCMR population health platform to help it evaluate population health and quality improvement initiatives, and advance its ACO objectives. PremierMD has also named eCW as its preferred EHR solution.
---
Government and Politics

President Obama nominates Andrew Slavitt as the next CMS administrator, a position he has held on an interim basis since Marilyn Tavenner stepped down in February.
---
People
Arcadia Healthcare Solutions names Richard Parker, MD (Beth Israel Deaconess Care Organization) as chief medical officer.


Vanderbilt University Hospital promotes Mitchell Edgeworth to CEO of Vanderbilt University Adult Hospital and Clinics. He succeeds David Posch, who has been named to the newly created position of associate vice chancellor for population health.
---
Research and Innovation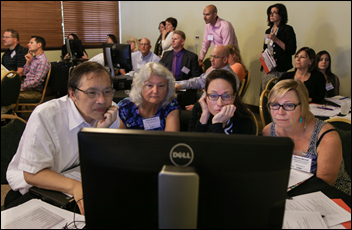 A California Healthline report highlights Way to Wellville,  a year-old health technology project run by technology investor Esther Dyson that will try to address the public health problems in a rural California county and four other US locations. They're using IBM Watson to target more Medicaid signups and hope to use iPhone collaboration and Fitbit monitoring. The county's public health officer seems skeptical in how Silicon Valley types can parachute in and change the county's culture.
---
Sponsor Updates
GE Healthcare partners with the NBA to promote orthopedic and sports medicine research.
Medicomp Systems offers "Addiction vs. Innovation."
Nordic offers the latest episode of its "Making the Cut" video series on Epic conversion planning.
---
Contacts
Jennifer,  Mr. H, Lorre, Dr. Jayne, Dr. Gregg, Lt. Dan
More news: HIStalk, HIStalk Connect.
Get HIStalk Practice  updates.
Contact us online.
Become a sponsor.