Top News
St. Joseph Health (CA) signs a five-year, $25 million agreement with Dātu Health for development of collaborative care programs, extending the two-year agreement already in place between the two organizations. The arrangement also includes joint development of the company's Persuasion Engine digital engagement technology, which will help further SJH's population health management objectives.
---
Webinars
July 22 (Wednesday) 1:00 ET. "Achieve Your Quality Objectives Before 2018." Sponsored by CitiusTech. Presenters: Jeffrey Springer, VP of product management, CitiusTech; Dennis Swarup, VP of corporate development, CitiusTech. The presenters will address best practices for building and managing CQMs and reports, especially as their complexity increases over time. They will also cover quality improvement initiatives that can help healthcare systems simplify their journey to value-based care. The webinar will conclude with an overview of how CitiusTech's hosted BI-Clinical analytics platform, which supports over 600 regulatory and disease-specific CQMs, supports clients in their CQM strategies.
July 29 (Wednesday) 11:30 ET. "Earning Medicare's New Chronic Care Management Payments: Five Steps to Take Now." Sponsored by West Healthcare Practice. Presenters: Robert J. Dudzinski, PharmD, EVP, West Healthcare Practice; Colin Roberts, senior director of healthcare product integration, West Healthcare Practice. Medicare's new monthly payments for Chronic Care Management (CCM) can improve not only patient outcomes and satisfaction, but provider financial viability and competitiveness as well. Attendees will learn how to estimate their potential CCM revenue, how to use technology and clinical resources to scale up CCM to reach more patients, and how to start delivering CCM benefits to patients and providers by taking five specific steps. Don't be caught on the sidelines as others put their CCM programs in place.
July 30 (Thursday) 3:00 ET. "De-Silo Your Disparate IT Systems Around the Patient with VNA." Sponsored by Lexmark. Presenters: Steven W. Campbell, manager of diagnostic applications and interfaces, Piedmont Healthcare; Larry Sitka, VNA evangelist, Lexmark. The entire patient record, including both DICOM and non-DICOM data, should be available at the point of need. Disparate, aging systems that hide data inside departmental silos won't cut it, nor will IT systems that can't integrate medical images meaningfully. Learn how Piedmont Healthcare used a vendor-neutral archive to quickly and easily migrate its images and refocus its systems around its patients.
Previous webinars are on the YouTube channel. Contact Lorre for webinar services including discounts for signing up by July 31.
---
Acquisitions, Funding, Business, and Stock

San Francisco-based Welkin Health secures $2 million in seed funding from investors including Mayo Clinic and Rock Health, and partners with Humana's Innovation Group to support diabetes outreach for the elderly. The company will use the financing to expand its care coordination platform for chronic disease patients, and develop additional development tools for administrators.
---
Announcements and Implementations

Tricore Reference Laboratories partners with Sunquest Information Systems to develop diagnostic laboratory software to support population health, precision medicine, and integration pathology. The jointly developed solutions will be utilized in a TriCore innovation center for commercial-grade diagnostic technologies and operations.
Innovista Health Solutions partners with the Houston Regional ACO to help it navigate value-based savings programs and other population health management initiatives. The newly established ACO estimates partnering with 100 PCPs serving 18,000 covered lives by the end of 2015.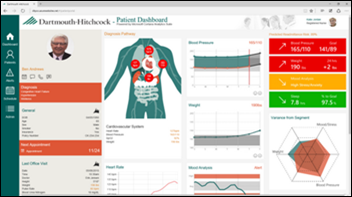 Microsoft debuts the Cortana Analytics Suite at its Worldwide Partner Conference in Orlando. The new tool set is already in use at Dartmouth-Hitchcock Health System (NH) as part of the new ImagineCare solution, which aggregates sensor and activity tracker data via dashboard to help nurses and health coaches monitor patient health in real time. The health system will officially launch ImagineCare to 6,000 patients in October.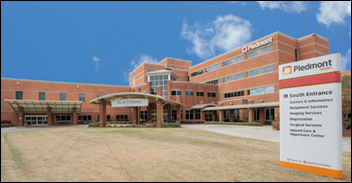 Piedmont Healthcare (GA) implements Health Catalyst's Late-Binding Enterprise Data Warehouse and Analytics to help drive quality and performance improvement initiatives across its five hospitals and 75-plus primary care and multi-specialty locations.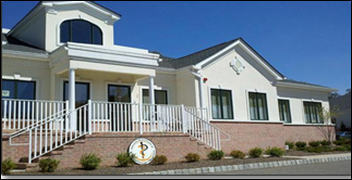 The University Medical Center of Princeton Physicians' Organization (NJ) selects population health management solutions from HealthEC, which will also provide enterprise data warehouse implementation services.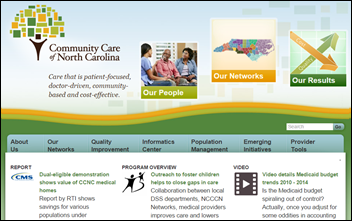 Community Care of North Carolina selects the IMAT Enterprise Data Foundation from IMAT Solutions to support its 1,820 participating primary care practices and 14 regional networks. CCNC will use the tool to improve data availability, conversion, quality, normalization, and output.
---
People

Shawn Frazier (Covisint) joins Agilum Healthcare Intelligence as vice president of sales.

Mary Facciani (City of Casper, WY) joins Wyoming Medical Center as its first population health director.
---
Other
The Wall Street Journal highlights population health management initiatives at Carilion Clinic that go beyond the latest health IT buzzwords. The Virginia-based provider kicked off its fruit and vegetables prescription program this month, offering underserved, underinsured, and homeless populations healthy foods by prescription free of charge from local vendors brought in to its medical centers. The new program complements teams of nurse care coordinators across Carilion's primary care practices who connect patients with community resources to help them manage their conditions.
---
Sponsor Updates
---
Contacts
Jennifer,  Mr. H, Lorre, Dr. Jayne, Dr. Gregg, Lt. Dan
More news: HIStalk, HIStalk Connect.
Get HIStalk Practice  updates.
Contact us online.
Become a sponsor.