Top News
MapLight reports that the top three lobbyists – AMA, the US Chamber of Commerce, and Boeing – spent $14.4 million to lobby Capitol Hill lawmakers between April and June of this year. AMA spent $12,400,000 in Q2 of 2015, more than in any quarter since 2008 and nearly twice as much as in Q1. The timeframe neatly coincides with the lead up to the AMA/CMS announcement regarding easing into ICD-10. It would be interesting to crunch numbers and see if the amount of AMA lobbying money outweighs any savings physicians will realize as a result of the 12-month transition period.
---
Webinars
None scheduled in the next two weeks. Previous webinars are on the YouTube channel. Contact Lorre for webinar services including discounts for signing up by Labor Day.
---
Acquisitions, Funding, Business, and Stock

Atlanta-based Azalea Health secures a $1.5 million credit facility from Square 1 Bank, which the company will use to drive continued growth. The new funding comes almost exactly a year after its acquisition of SimplifyMD.
---
Announcements and Implementations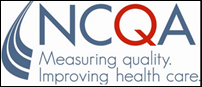 The National Committee for Quality Assurance launches an eMeasure Certification program to certify software that is capable of producing electronic clinical quality measures using EHR data.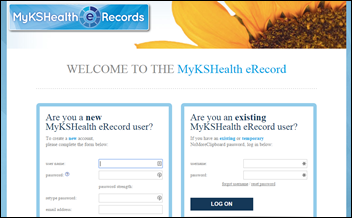 The Kansas Health Information Network, an HIE founded in 2010 by the Kansas Medical Society and the Kansas Hospital Association, adds Isabel Healthcare's Symptom Checker to its MyKSHealtheRecords PHR. KHIN's patient portal and PHR are powered by NoMoreClipboard, which is still making headlines due to a security breach earlier this summer.
---
Telemedicine

The Center for Connected Health Policy publishes a whopping 229-page report on telemedicine payment laws and regulations. It found that all but three state Medicaid agencies – Iowa, Massachusetts, and Rhode Island – pay for live online consults, 16 pay for remote monitoring, and nine pay for store-and-forward services.
---
People

The Florida Medical Association elects private-practice obstetrician/gynecologist Ralph Nobo Jr., MD president.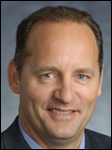 Greenway Health appoints David Wirta (Vista Consulting Group) to the new role of chief revenue officer.
---
Government and Politics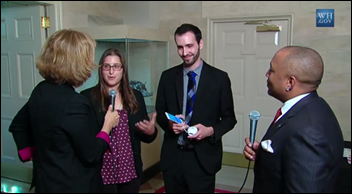 The White House's inaugural Demo Day features a number of healthcare IT-related companies. St. Louis-based Sparo Labs has developed AsthmaWing, a sensor and app that enables asthma patients to measure lung capacity. California-based Open Health Network offers a mobile platform to help healthcare stakeholders create device-agnostic apps in a single day without any coding. Thirty-two startups across a range of industries participated in the event.
As part of his recently announced AHCCCS CARE program, Arizona Governor Doug Ducey plans to submit a CMS waiver request in the coming months to overhaul the state's Medicaid program. Part of the request requires the use of "modernized communications" to help patients take more accountability for their care. "With the use of innovative technology, patients would receive reminders about upcoming appointments, access chronic disease management tools, find primary care doctors or urgent care locations at the touch of a button and manage all aspects of their account online," the Governor's office explains. "These features will ensure patients get the timely care they need and better manage their illnesses – while protecting taxpayers from paying for missed appointments, unnecessary emergency room visits, and avoidable hospitalizations."
---
Research and Innovation
A study from AAFP's Robert Graham Center finds that primary care physicians were more likely than specialist physicians to participate in the Meaningful Use program. The researchers advise policymakers to extend EHR incentives to smaller practices with tighter margins that haven't yet joined the world of EHRs due to prohibitive upfront costs.
---
Other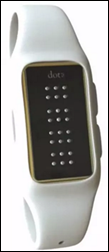 South Korean startup Dot creates the world's first smartwatch for the visually impaired. The watch uses a new technology that enables the dots on its face to pop in and out to form braille characters, and enables the user to control how quickly the dots are read.
---
Contacts
Jennifer,  Mr. H, Lorre, Dr. Jayne, Dr. Gregg, Lt. Dan
More news: HIStalk, HIStalk Connect.
Get HIStalk Practice  updates.
Contact us online.
Become a sponsor.