Top News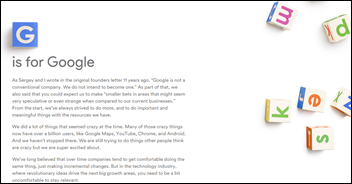 Google co-founder Larry Page announces the formation of Alphabet, a "collection of companies" containing businesses that are "pretty far afield of our main Internet products," such as Google, X labs, Calico, and Life Sciences. Google will become a wholly-owned subsidiary of Alphabet, which will replace Google Inc. as the publicly-traded entity. Page stresses that, "[W]e are not intending for this to be a big consumer brand with related products—the whole point is that Alphabet companies should have independence and develop their own brands." Page and co-founder Sergey Bring will head Alphabet, while Sundar Pichai will take over as CEO of Google.
---
Webinars
None scheduled in the next two weeks. Previous webinars are on the YouTube channel. Contact Lorre for webinar services including discounts for signing up by Labor Day.
---
Tweet Chat

Don't miss the next #HIStalking tweet chat on August 20 at 1pm ET. Amy Gleason (@ThePatientsSide), COO of CareSync and White House Champion of Change for Precision Medicine, will host. Stay tuned for topics.
---
Announcements and Implementations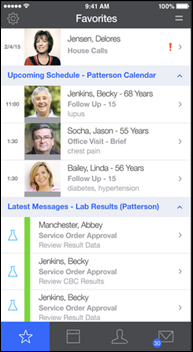 Aprima Medical Software launches Now cross-platform technology to enhance interface consistency across devices. The company will also use Now to launch new product enhancements, including Aprima Mobile for Apple and Android.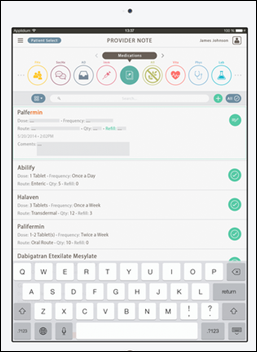 Zobreus Medical Corp. officially launches the Patient-Oriented Electronic Medical Record after raising over $50,000 via Kickstarter earlier this year. The POEM Record is an automated app that retrieves and processes a patient's medical record from anywhere onto a mobile device. The company plans to launch a physician-friendly version of POEM in the near future. CEO L. Okey Onyejekwe Jr., MD has an interesting background, including stints as a U.S. Air Force flight surgeon, attending physician at the VA Palo Alto Medical Center, and as an attorney.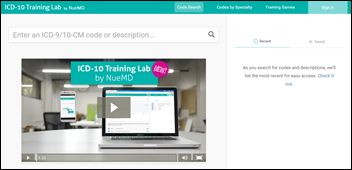 NueMD launches an ICD-10 Training Lab to help small practices prepare for the October 1 compliance date. The complimentary tool features training games, code search, and common codes organized by specialty.
Fresenius Health Partners implements Medhok's risk, care, and quality software to streamline care management for patients with end-stage renal disease and Medicare Advantage Chronic Condition Special Needs Plans.
---
Acquisitions, Funding, Business, and Stock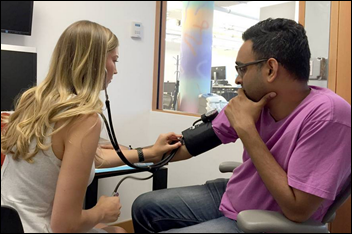 The Wall Street Journal looks at the increasingly competitive field of startups looking to bring back house calls via mobile apps. (It also shows a lack of editorial prowess in coming up with a headline that includes the words "Uber" and "healthcare.") The growing consumer bases of companies such as True Health Navigation, Heal, Pager, ReTraceHealth, and MedZed have yet to truly give physician practices a run for their money, though trade associations like the Urgent Care Association of America seem to already by on the defensive.
---
People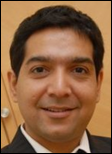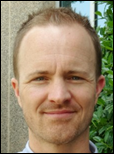 Somnoware Healthcare Systems appoints Jinesh Jain (Caldwell Labs) director of clinical technology and John Robinson (ResMed Corp.) director of sales and marketing.
---
Government and Politics
Booz Allen Hamilton will replace Optum as the next lead contractor to maintain Healthcare.gov, winning a five-year contract worth $202 million. Optum will continue on in its role as quality tester while protests from losing bidders for that segment of work are resolved.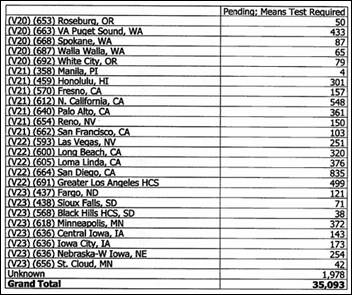 A leaked document uncovered by Huffington Post finds that over 35,000 combat veterans have been denied healthcare coverage by the VA because it's computer system mistakenly flagged their applications for lack of financial data, despite the fact that combat vets are eligible for five years of free care post discharge. Close to 16,000 applications have been pending for over five years.
ONC is soliciting applications through September 11 to fill a variety of volunteer positions on its Health IT Policy Committee and Health IT Standards Committee panels. Selected applicants will serve on the panels for three years.
The Health IT Policy Committee's Privacy and Security Workgroup meets to discuss recommendations related to big data analytics. Draft recommendations include:
Continue focusing on identifying gaps in legal protections against what are likely to be an evolving set of harms from big data analytics.
Adopt measures that could increase transparency about actual health information uses.
Explore how to increase transparency around use of the algorithms used in big health analytics, perhaps with an approach similar to that used in the Fair Credit Reporting Act.
Modify rules around research uses of data to incentivize entities to use more privacy protecting architectures.
Support an individual's right to access their health information.
Educate stakeholders about cybersecurity risks and recommended precautions.

HHS Secretary Sylvia Burwell announces $169 million in ACA funding for the opening of 266 health centers. The new funding, which will provide care access to over 1.2 million patients, follows the department's announcement in May of $101 million to open 164 health centers.
---
Telemedicine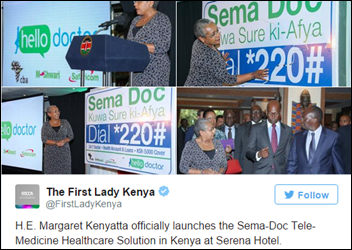 Kenyan First Lady Margaret Kenyatta unveils the Sema-Doc telemedicine app as part of an effort to increase healthcare access for the nation's 30 million mobile-phone users. Subscribers to the app, also known as Hello Doctor, have 24-hour access to medical professionals, plus access to health and wellness content.
---
Research and Innovation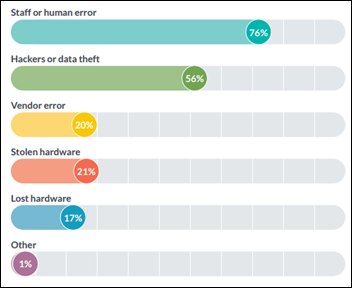 A survey gauging physician sentiment around HIPAA compliance and interoperability finds that just 17 percent of surveyed professionals are confident the industry will meet the 10-year goal for nationwide interoperability. It also reveals human error to be the biggest concern when it comes to potential HIPAA breaches, despite the fact that nearly 100 percent of respondents have policies in place to inform practice staff of changes in HIPAA compliance.
An AmericanEHR/AMA survey finds that physicians are, in fact, dissatisfied with their EHRs. I'll save you the $100-$200 purchase price of the report and offer several key findings: Nearly half of surveyed physicians though their EHR's ability to improve efficiency was difficult or very difficult, while 72 percent thought their EHR's ability to decrease workload was of similar difficulty. Nearly half have found their EHR has increased total operating costs.  
---
Other
Good news for physicians looking to retire rather than face Meaningful Use Stage 3 regulations: Hawaii is one of the cheapest states for retiree healthcare, according to a study by cost projection software designer HealthView Services. (The bad news is that Hawaii is one of the most expensive places to live.) Vermont and Maine also received high marks for affordable, golden-years healthcare.
Fast Company offers an amusing take on "How to Act at a Business Lunch." My favorite tip: Don't keep checking your phone, as it will prompt your fellow diners to stare into space contemplating the end of their existence.
---
Contacts
Jennifer,  Mr. H, Lorre, Dr. Jayne, Dr. Gregg, Lt. Dan
More news: HIStalk, HIStalk Connect.
Get HIStalk Practice  updates.
Contact us online.
Become a sponsor.