Top News
PokitDok secures $34 million in a Series B round led by by Lemhi Ventures, bringing the Silicon Valley-based company's total funding to $39 million. The company, initially known for its consumer-friendly healthcare marketplace, is now focusing on development of its cloud-based API platform for healthcare transactions.
---
Tweet Chat

Don't miss the next #HIStalking tweet chat on August 20 at 1pm ET. Amy Gleason (@ThePatientsSide), COO of CareSync and White House Champion of Change for Precision Medicine, will host. Stay tuned for topics.
---
Webinars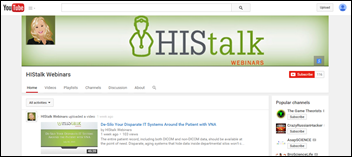 None scheduled in the next two weeks. Previous webinars are on the YouTube channel. Contact Lorre for webinar services including discounts for signing up by Labor Day.
---
Announcements and Implementations

San Francisco-based Health Gorilla (formerly known as Informedika) expands its physician portal to include EHR, PM, and patient engagement tools. The new portal is part of a greater clinical network set to launch next month that will offer physicians connectivity to diagnostic labs, radiology centers, and a range of other facilities.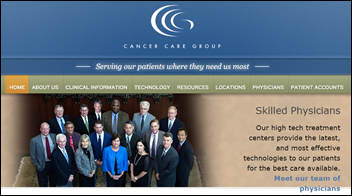 Cancer Care Group (IN) selects the Diagnotes clinical communication system to streamline its documentation and billing processes.
Good Night Pediatrics implements EHR and PM technology from DocuTap across its six walk-in clinics in Las Vegas and Phoenix, AZ.
---
People

Kevin Lonergan (Grant & Weber Washington) joins GetixHealth as president.
---
Acquisitions, Funding, Business, and Stock

Mobile house-call startup Dispatch Health (formerly True North Health Navigation) secures $3.6 million in seed funding from investors that include EMP Holdings, a previous investor in ITriage. EMP Holdings Chairman Peter Hudson, MD (ITriage's former founder and CEO) will join the Dispatch Health Board of Directors. In addition to consumer-facing care, Dispatch Health also provides acute care home visits via contracts with local governments, senior care facilities, health systems, and payers.
---
Government and Politics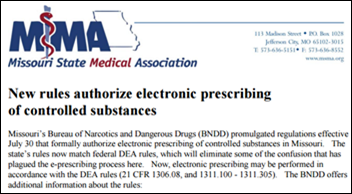 Missouri becomes the 50th state to allow e-prescribing of controlled substances after its Bureau of Narcotics and Dangerous Drugs finally authorizes the practice. The move comes five years after the DEA gave the all clear to all 50 states.
---
Telemedicine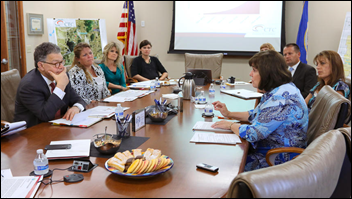 Senator Al Franken (D-MN) meets with healthcare workers and telecommunications executives in Brainerd, MN to discuss the need for expanded broadband access and telemedicine services in rural parts of the state. Franken, who serves as co-chair of the Senate Rural Health Caucus, is helping to design a corresponding telecommunications bill for introduction this fall.
New research from the National Business Group on Health finds that nearly 75 percent of 140 employers surveyed plan to offer telemedicine services to employees in states where it is legal. The findings serve to reaffirm the fact that telemedicine is on a huge growth trajectory. Time will tell if it is similar in size and scope to the EHR business bubble that ballooned (and is now slowly deflating) as a result of the HITECH Act. 
---
Research and Innovation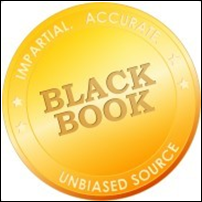 A new Black Book Research study finds that nearly 21 percent of gastroenterology practices surveyed have yet to select and implement their first EHR, while 15 percent are looking to replace their original systems. Top-ranked vendors include GMed (recently acquired by Modernizing Medicine), Greenway Health, Meditab, Cerner, and EClinicalworks.
---
Other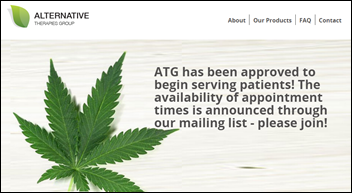 The privacy of pot-smoking patients is invaded when Alternative Therapies Group – Massachusetts's new and so far only medical marijuana dispensary – accidentally sends a "Dear Patient" email to 157 patients, with all addresses listed in the CC field. (Insert your own toke joke here.) HIPAA penalties will likely not apply, given the cash-only nature of the business.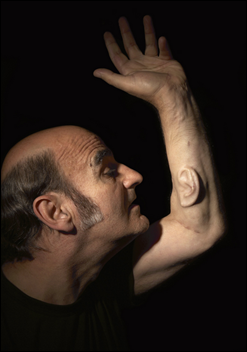 Australian artist Stelarc grows an ear on his arm as part of a larger performance project that will include implanting a WiFi-enabled microphone near (or in?) the ear so that people around the world can "tune in" to the artist. He plans to use his own stem cells to develop a proper external ear lobe before implanting the mic.
---
Contacts
Jennifer,  Mr. H, Lorre, Dr. Jayne, Dr. Gregg, Lt. Dan
More news: HIStalk, HIStalk Connect.
Get HIStalk Practice  updates.
Contact us online.
Become a sponsor.