Top News
Y Combinator graduate Circle Medical launches a unique house/office-call service in San Francisco, offering patients insurance-covered, full-service appointments with full-time physicians. Its accompanying app sets a high bar for practices of any stripe, allowing consumers to see physician profiles and check out potential copays in advance.
---
Webinars


August 25 (Tuesday) 1:00 ET. "Cerner's Takeover of Siemens: An Update (Including the DoD Project)." Sponsored by HIStalk. Presenters: Vince Ciotti, principal, HIS Professionals; Frank Poggio, president and CEO, The Kelzon Group. Vince and Frank delivered HIStalk's most popular webinar, "Cerner's Takeover of Siemens, Are You Ready?" which has been viewed nearly 6,000 times. Vince and Frank return with their brutally honest (and often humorous) opinions about what has happened with Cerner since then, including its participation in the successful DoD bid and what that might mean for Cerner's customers and competitors, based on their having seen it all in their decades of experience.
Previous webinars are on the YouTube channel. Contact Lorre for webinar services including discounts for signing up by Labor Day.
---
#HIStalking Tweet Chat: Compliance from the Patient's Point of View

Join @ThePatientsSide (Amy Gleason, COO of CareSync and White House Champion of Change for Precision Medicine) and me (@JennHIStalk) for a discussion on using healthcare technology to drive patient compliance. Preview Amy's #HIStalking discussion questions here.
---
Announcements and Implementations

Greenwood, IN-based AmeriVeri develops verification software to help physicians reduce coding and billing errors. 
---
People
Practice Fusion replaces its founder and CEO Ryan Howard ahead of an expected IPO announcement. New CEO by Tom Langan has only been with the company for a year, and was promoted from his position as chief commercial officer.

Dan McGraw (Nuance Healthcare) joins SRSsoft as senior vice president of sales.
---
Acquisitions, Funding, Business, and Stock
East Lansing, MI-based Medical Advantage Group, a subsidiary of medical malpractice insurer The Doctors Company, acquires physician practice consulting firm Health Care Management for an undisclosed sum.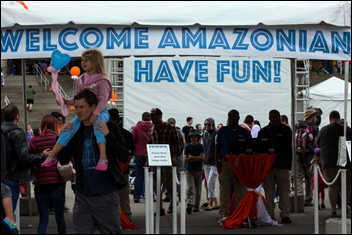 The New York Times paints a fascinating yet cringe-inducing portrait of the inner workings of Amazon, where founder Jeff Bezos seems to have instilled a do-or-die work ethic that has enabled the $250 billion company to sell "everything to everyone everywhere." Aside from a steady stream of employee crying jags and discouragement of work/life balance, Amazon's management philosophy has prompted some to go above and beyond: "I was so addicted to wanting to be successful there," says Dina Vaccari, who left the company last year. "For those of us who went to work there, it was like a drug that we could get self-worth from."
---
Telemedicine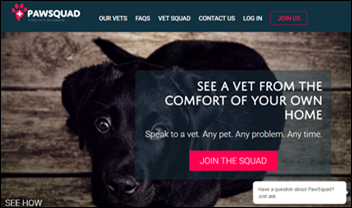 Much has been made of telemedicine's growth trajectory for patients of the two-legged variety, but what about for pets? UK-based PawSquad launches this month to capture what is sure to become a booming market given that pet owners will often pay obscene amounts of money for insurance and vet bills. (Not to mention the fact that vet/pet EHRs and PHRs have made news recently for being so user friendly.) The only catch is that the company won't offer diagnoses or prescriptions, and will instead focus on behavioral issues.
---
Research and Innovation
American Heart Association researchers believe mobile apps and wearable sensors have the potential to help people live healthier lives, despite limited scientific evidence backing their effectiveness over the long term. Researchers came to that conclusion after reviewing a decade's worth of clinical trial and analysis data, which showed that studies have been short-term and limited in size. "The fact that mobile health technologies haven't been fully studied doesn't mean that they are not effective," explains Lora Burke, lead research author and professor of nursing and epidemiology at the University of Pittsburgh. "Self-monitoring is one of the core strategies for changing cardiovascular health behaviors."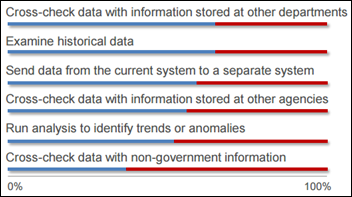 A MeriTalk report finds that governments spend $342 billion annually on providing care through public programs to people who aren't eligible. Lack of data integration is thought to be a big contributing factor: 44 percent of IT professionals surveyed contend they aren't able to access all the necessary data due to system and integration challenges. Just over 20 percent say their current IT system is "analytical," while only 16 percent believe their system to be "intuitive."
---
Other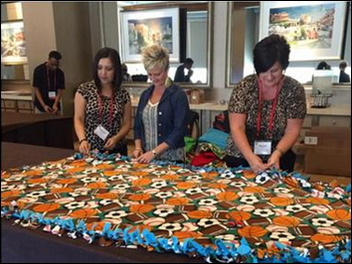 Aprima Medical Software welcomed nearly 800 attendees to its annual user group meeting. The event, held over three days in Dallas, coincided with the launch of the company's new cross-platform technology. Kudos to the staff and attendees who made over 100 fleece blankets throughout the event for patients in the ICU at The Children's Medical Center of Dallas.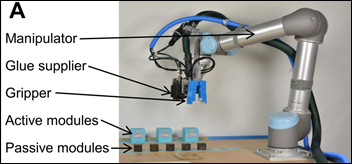 I had no idea evolutionary robotics was this advanced: Scientists at the University of Cambridge design a robot that builds baby robots, with the ability to use data from each round of building to make even better bot offspring. Lead researcher Fumiya Iida assures us that human-shaped robots are still decades away. "It's still a long way to go before we'll have robots that look, act, and think like us," Iida said. "But what we do have are a lot of enabling technologies that will help us import some aspects of biology to the engineering world."
---
Contacts
Jennifer,  Mr. H, Lorre, Dr. Jayne, Dr. Gregg, Lt. Dan
More news: HIStalk, HIStalk Connect.
Get HIStalk Practice  updates.
Contact us online.
Become a sponsor.