Top News
Riding high on the coattails of the transition to ICD-10, coding software and services company Aviacode secures a $16 million investment from growth equity firm Frontier Capital. The Salt Lake City-based company plans to use the funds to expand sales and marketing, and scale up product development.
---
HIStalk Practice Announcements and Requests
I have yet to encounter a physician's office during unexpected downtime. After reading Dr. Jayne's latest Curbside Consult, I can only imagine the frustration staff and patients must feel in dealing with unorganized paper-based workflows. I encourage you to take a look at her recommended best practices for just such a situation. I recommend a big dose of patience for those patients who unknowingly encounter just such a situation. It's times like these that make me seriously consider signing up for a mobile-friendly PHR. 
---
Webinars


August 25 (Tuesday) 1:00 ET. "Cerner's Takeover of Siemens: An Update (Including the DoD Project)." Sponsored by HIStalk. Presenters: Vince Ciotti, principal, HIS Professionals; Frank Poggio, president and CEO, The Kelzon Group. Vince and Frank delivered HIStalk's most popular webinar, "Cerner's Takeover of Siemens, Are You Ready?" which has been viewed nearly 6,000 times. Vince and Frank return with their brutally honest (and often humorous) opinions about what has happened with Cerner since then, including its participation in the successful DoD bid and what that might mean for Cerner's customers and competitors, based on their having seen it all in their decades of experience.
Previous webinars are on the YouTube channel. Contact Lorre for webinar services including discounts for signing up by Labor Day.
---
#HIStalking Tweet Chat: Compliance from the Patient's Point of View

Join @ThePatientsSide (Amy Gleason, COO of CareSync and White House Champion of Change for Precision Medicine) and me (@JennHIStalk) for a discussion on using healthcare technology to drive patient compliance. Preview Amy's #HIStalking discussion questions here.
---
Acquisitions, Funding, Business, and Stock

Rehab therapy EHR vendor WebPT acquires Therabill, a PM software firm specializing in physical and occupational therapy, speech-language pathology, and behavioral health. The combined company's technology will provide practices with an integrated tool for documentation, scheduling, reporting, and billing.
---
Announcements and Implementations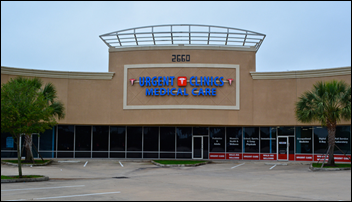 Texas-based Urgent Clinics Medical Care implements EHR, PM, and billing solutions from DocuTap at its seven locations across Houston.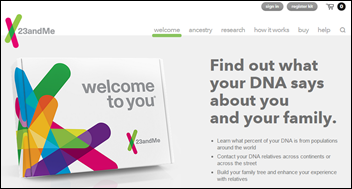 23andMe announces it will offer additional health product tests by the end of this year, including tests that indicate autosomal recessive traits. The company is obviously clearing the regulatory hurdles it has encountered over the last several years. Readers may recall the FDA forced 23andMe to stop marketing its $99 "spit kit" as a testing tool for susceptibility to genetic-related conditions, causing the company to focus that product on consumer ancestry. Bloomberg reports that it is planning to raise $150 million in new venture capital financing, and has hired new CFO and Director of Operations Dean Schorno to lead the charge back into healthcare.
Clinical Architecture launches Content Cloud, a content update service that delivers updated healthcare terminologies in a standard and consistent format.
---
People

The National Medical Association elects Edith Mitchell, MD president. In addition to  her work as a practicing oncologist, Mitchell is also a retired brigadier general in the U.S. Air Force – the first female physician to attain that rank.
Nitin Karandikar (DeVero) joins DigiSight Technologies as vice president of engineering.
---
Telemedicine

CVS Health Research Institute summarizes findings from its 2014 telehealth pilot project at MinuteClinic locations in California and Texas, concluding (without a hint of bias, I'm sure) that 95 percent of patients were highly satisfied with the quality of care they received, the ease with which telehealth technology was integrated into the visit, and the timeliness and convenience of their care. One-third of the program's 1,700 patients noted they preferred a telehealth visit to one with a clinician in the same room.
---
Government and Politics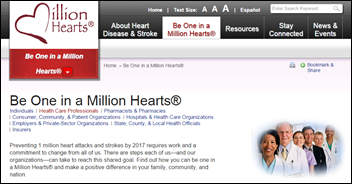 HHS encourages health IT-savvy practices of any size to submit nominations for the 2015 Million Hearts Hypertension Control Challenge. Practices that have achieved hypertension control rates of greater than 70 percent are eligible to enter through October 31.
---
Research and Innovation
An informal survey finds that millenials might not be as averse to the traditional primary care office visit as we might stereotypically think. Author Christina Farr (herself a millenial) points out that, "What surprised me in my research is that while millennials do shop around for primary care, similar to how they compare auto insurance or airline flights, many said they were willing to commit once they've found a doctor who fits the bill. Others told me that they would prioritize seeing their regular doctor and would only consider seeing a new doctor via Doctor On Demand or One Medical if the wait time for a visit surpassed a couple days."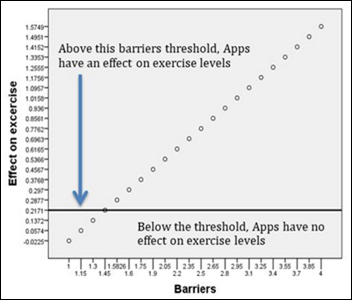 Researchers conclude that, despite well-documented abandonment rates, exercise apps really do help people exercise more. Of the 726 people studied, current app users had lower BMIs (25.16) than past and non-users (26.8 and 26.9, respectively). Researchers conclude that "exercise apps can be viewed as intervention delivery systems consisting of features that help users overcome specific barriers." As a "past user," I can conclude that using an exercise app for just one week caused me to be more mindful of my activity levels, not to mention my need to decrease overall screen time.
---
Other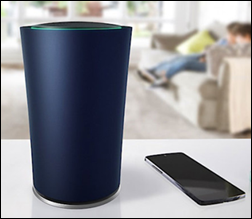 Practices looking for the latest and greatest WiFi router take note: Google launches the $199 wireless OnHub via online retailers today, with an in-store launch planned for early next month. The company claims the new device, managed via a companion app, is easier to use and more reliable and secure than competing products. No word yet on whether yet whether OnHub will remain in Google or will be spun into another part of the new Alphabet holding company.
---
Contacts
Jennifer,  Mr. H, Lorre, Dr. Jayne, Dr. Gregg, Lt. Dan
More news: HIStalk, HIStalk Connect.
Get HIStalk Practice  updates.
Contact us online.
Become a sponsor.