Top News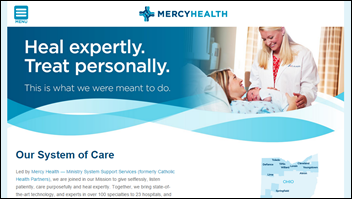 Mercy Health, Ohio's fourth largest employer, expands its partnership with Premier to advance population health management initiatives at its 23 hospitals across Ohio and Kentucky. The Catholic health system will utilize the Charlotte, N.C.-based vendor's integrated pharmacy and care management program, which aggregates clinical data to help improve care for complex and often chronically ill patient populations. The announcement comes just a week after Premier announced its acquisition of financial analytics vendor Healthcare Insight for $65 million in cash.
---
Webinars
August 25 (Tuesday) 1:00 ET. "Cerner's Takeover of Siemens: An Update (Including the DoD Project)." Sponsored by HIStalk. Presenters: Vince Ciotti, principal, HIS Professionals; Frank Poggio, president and CEO, The Kelzon Group. Vince and Frank delivered HIStalk's most popular webinar, "Cerner's Takeover of Siemens, Are You Ready?" which has been viewed nearly 6,000 times. Vince and Frank return with their brutally honest (and often humorous) opinions about what has happened with Cerner since then, including its participation in the successful DoD bid and what that might mean for Cerner's customers and competitors, based on their having seen it all in their decades of experience.
September 9 (Wednesday) 2:00 ET. "Need to cleanse, unify and manage the provider data in your EMR master file and other IT systems?" Phynd's Unified Provider Management platform allows healthcare organizations to maintain a single, verified, customized profile for each provider across legacy IT systems. This 30-minute presentation will explain how Phynd's system can help synchronize internal provider information in real time; create provider interoperability among systems; and manage, update, and analyze provider information with workflow tools to improve revenue cycle and clinical communication.
Previous webinars are on the YouTube channel. Contact Lorre for webinar services including discounts for signing up by Labor Day.
---
Acquisitions, Funding, Business, and Stock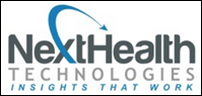 Denver-based predictive analytics vendor NextHealth Technologies raises $1 million in funding from investors that include Nuance Healthcare President Trace Devanny.
---
Announcements and Implementations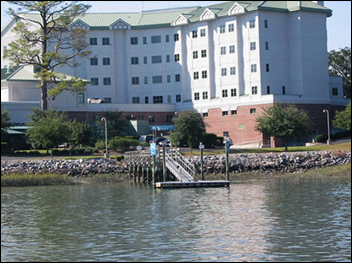 Beaufort Memorial Hospital (SC) adds the Navigate population health management tool to its list of Influence Health solutions, which already includes a CRM and enterprise patient portal. Fun fact: BMH is one of the few hospitals in the country with its own emergency dock.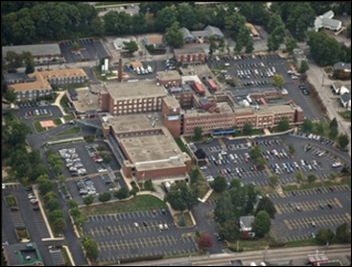 Signature Healthcare (MA) partners with Aegis Health Group to implement the OneCommunity population health website. The new site, geared towards local businesses, will offer employees the ability to record and track health data, and access health reports and customized content, including relevant hospital services.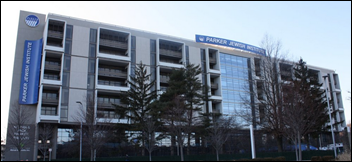 The Parker Jewish Institute for Health Care and Rehabilitation selects Virtual Health's population health management platform to help reduce the risk of readmissions. Once integrated with the institute's EHR, the new platform will automatically deliver patient discharge orders, medication lists, and educational materials.
Salt Lake City-based Equation adds Market Analyzer to its DataRiver BI platform, offering hospital executives the ability to benchmark competitor services and identify areas for growth.
---
Government and Politics
Director of National Drug Control Policy Michael Botticelli announces $13.4 million in funding for High Intensity Drug Trafficking Areas (HIDTA) programs, which coordinate drug enforcement operations, support prevention efforts, and improve public health and safety. The healthcare tie-in can be found in the $2.5 million that will go towards sharing data to combat the epidemic in five HIDTAs spanning 15 states. Epidemiologists, police officers, and health policy analysts will partner to provide each other timely access to potentially life-saving information. Law enforcement will gain better knowledge of heroin overdoses and ED visits, while public health officials will gain insight into community trends related to heroin tracking.
---
People
William Tierney, MD (Regenstrief Institute) is named inaugural chair of population health for Dell Medical School at the University of Texas at Austin.

Meg Aranow (The Advisory Board) joins SRG Technology as senior vice president of technology.
Verisk Analytics promotes Nick Daffan to CIO.
---
Research and Innovation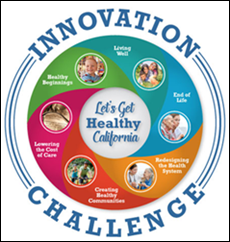 The California Health and Human Services Agency and the California Dept. of Public Health seek submissions through September 30 for the Let's Get Healthy California Innovation Challenge. Open-data developers are encouraged to submit ideas in one of six categories including Healthy Beginnings, Living Well, End of Life, Redesigning the Health System, Creating Healthy Communities, and Lowering Cost of Care. Finalists will be featured on the Let's Get Healthy California online portal and at the corresponding conference early next year.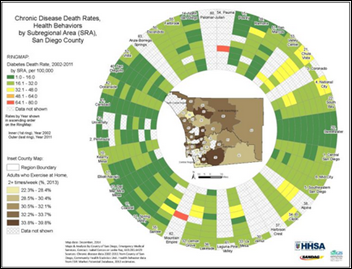 San Diego County and Virginia Commonwealth University launch the "Big Data and a Culture of Health" project to better understand the impact transportation and housing projects have on public health. Researchers hope to find correlations between demographics and de-identified EHR data that will help them better address health issues such as Alzheimer's, asthma, and obesity. "Those kinds of capacities exist, and are part of the future," explains lead researcher Steven Woolf, adding that advertisers are already using them to understand consumer shopping habits, so why shouldn't physicians use them to help improve health outcomes?
---
Other
As Hurricane Katrina's tenth anniversary looms, Ochsner Health System President and CEO Warner Thomas reflects on the progressive healthcare ecosystem that has evolved out of the natural disaster's aftermath:
"We are constantly evolving to meet the needs of a new world in healthcare, and continue to capitalize on opportunities to be innovative and creative about how we educate and care for our patients, especially those suffering from chronic diseases. A broad spectrum of partners from the community have worked together to improve population health by opening over 70 neighborhood health clinics to address the ongoing need for primary care and disease prevention so that residents now have more access to care. These are just a few examples of the exponential progress New Orleans has made within the healthcare industry."
Ochsner was one of only three hospitals that remained opened during and after Katrina. Mr. H interviewed then Senior Vice President/CIO Chris Belmont back in 2013 about the hospital's Katrina experience from an IT perspective. My favorite quote: "When I talk about EMR adoption, I tell them all you have to do is throw a Category 5 hurricane in your city. It's amazing how EMR adoption ramps up."
---
Sponsor Updates
---
Contacts
Jennifer,  Mr. H, Lorre, Dr. Jayne, Dr. Gregg, Lt. Dan
More news: HIStalk, HIStalk Connect.
Get HIStalk Practice  updates.
Contact us online.
Become a sponsor.