Top News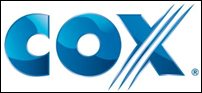 Cox Communications acquires Trapollo, a Sterling, VA-based company that deploys and manages telemedicine and remote health monitoring programs for chronic disease management, home health, and employer health and wellness programs. The acquisition is the latest in the broadband and media company's efforts to gain a stronger foothold in healthcare. It formed an alliance with Cleveland Clinic and became an investor in HealthSpot (also a Cleveland Clinic partner) earlier this year.
---
HIStalk Practice Announcements and Requests
The lazy days of summer are behind us, which means the healthcare IT news will be flying fast and furiously between now and the holidays. Take advantage of special rates on HIStalk Practice sponsorships (HIStalk sponsors get an extra discount) to make sure your message stands out. Contact Lorre for details.
---
Webinars
September 22 (Tuesday) noon ET. "Just Step on the Scale: Measure Ongoing EHR Success and Focus Improvements Using Simple but Predictive Adoption Metrics." Sponsored by The Breakaway Group. Presenters:  Heather Haugen, PhD, CEO and managing director, The Breakaway Group; Gene Thomas, VP/CIO, Memorial Hospital at Gulfport. Simple performance metrics such as those measuring end-user proficiency and clinical leadership engagement can accurately assess EHR adoption. This presentation will describe how Memorial Hospital at Gulfport used an EHR adoption assessment to quickly target priorities in gaining value from its large Cerner implementation, with real-life results proving the need for a disciplined approach to set and measure key success factors. Commit to taking that scary first step and step onto the scale, knowing that it will get measurably better every day.
September 22 (Tuesday) 5 p.m. ET. "Laying the Groundwork for an Effective CDS Strategy: Prepare for CMS's Mandate for Advanced Imaging, Reduce Costs, and  Improve Care." Sponsored by Stanson Health. Presenters: Scott Weingarten, MD, MPH, SVP and chief clinical transformation officer, Cedars-Sinai; Anne Wellington, VP of informatics, Stanson Health. Medicare will soon penalize physicians in specific settings who do not certify that they consulted "appropriate use" criteria before ordering advanced imaging services such as CT, MRI, nuclear medicine, and PET. This webinar will provide an overview of how this critical payment change is evolving, how it will likely be expanded, and how to begin preparations now. A key part of the CMS proposal is clinical decision support, which will help meet the new requirements while immediately unlocking EHR return on investment. Cedars-Sinai will discuss how they decreased inappropriate utilization of diagnostic tests and treatments, including imaging.
---
Announcements and Implementations
PMD adds an ICD-10 conversion tool to its charge-capture app.
Medent integrates the CoverMyMeds electronic prior authorization solution into its EHR/PM platform.

Patient education media company AccentHealth launches an exam room tablet featuring interactive decision guides from Harvard Medical School.
Center for Arthritis and Rheumatism implements iPatientCare's EHR, PM, and patient portal system.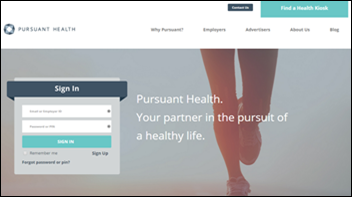 Pursuant Health (fka SoloHealth) partners with Cleveland Clinic Wellness to offer interactive health-risk assessments and wellness coaching programs at its self-service care kiosks. The new features seem especially suited to employer and payer health and wellness programs. The Atlanta-based company launched in 2007 and seems to have gone through a low-profile rebranding this spring,
---
Acquisitions, Funding, Business, and Stock
New York-based Excellus BlueCross BlueShield reports that a December 2013 cyber attack has exposed the demographic and medical claims data of up to 10.5 million customers including those of Lifetime Health Medical Group, which operates several clinics in the region.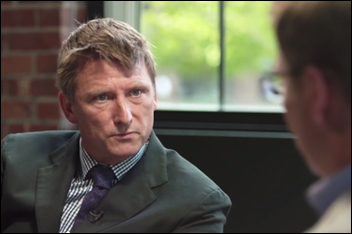 Athenahealth CEO Jonathan Bush shares with Cohealo CEO Mark Slaughter what he would have done differently in taking the company public: "I would not have used investment banks, because they have such a strong incentive to screw you. But being public I like a lot. Being visible and transparent helps with your awareness, it helps you with your stature. It makes you be more credible and careful with the way you operate. And as a CEO, you can be rich without exiting. You can sell a few shares every month and buy a boat, or, you know, take a vacation. Before I was CEO of a company, I was theoretically rich, but not the kind that you could spend." The full interview is actually quite entertaining. It's always interesting to see healthcare IT go-getters riffing off of one another's experiences.
---
People

Deborah DiSanzo (Philips Healthcare) joins IBM as general manager of its new Watson Health unit.

Leidos promotes Tom Aikens to deputy group president of Leidos Health.
---
Research and Innovation
A JAMA study of 41 certified EHRs finds that many did not perform testing with physician end users, resulting in a barrage of usability issues once the systems were clicked on in clinical settings. The EHRs were tested by an average of 14 participants of which few, if any, had clinical backgrounds.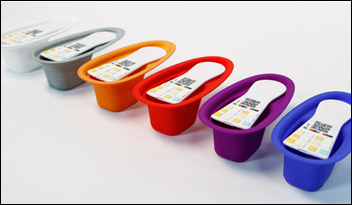 Fast Company profiles Scott Thomas, the design brains behind the 2008 Obama campaign who is now focused on Scanadu's much-hyped Scout medical device. Thomas is assembling a team to help with industrial design, branding, and software for the device, which measures temperature, heart rate, blood pressure, and hemoglobin via a 10-second head scan and accompanying smartphone app. Lt. Dan covers the company's ramp up to FDA approval here.
A Kaiser Permanente study of older diabetic patients from a variety of racial and ethnic backgrounds finds that medication adherence increases when patients order prescription refills online. While adherence increased as a whole by 4 percent, researchers found that African-Americans were less likely to refill prescriptions online, and that all ethnic and minority groups had lower statin adherence compared to their white peers. Researchers note that, "While the consistent benefit in medication adherence across racial and ethnic groups in this study is promising, we also need to better understand the reasons for differences in use of online portals across groups to help promote a more uniform use of these health technologies and tools."
---
Other
EHNAC and the Healthcare Billing & Management Association partner to offer the Healthcare Network Accreditation Program for Medical Billers to companies that handle sensitive data as part of their coding and billing services.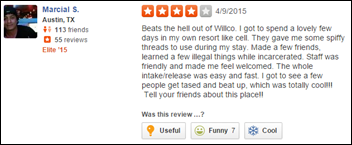 Yelp continues to break the mold when it comes to customer reviews: Ex-inmates take to the site to review their former places of incarceration, with more than a few citing the practice as an economical alternative to therapy. "Jail did its job for me: scared the hell out of me, so I will never go back," says Travis County Jail reviewer Jennifer Vekris. "So four stars for a great place that fulfilled its promises that were advertised."
---
Contacts
Jennifer,  Mr. H, Lorre, Dr. Jayne, Dr. Gregg, Lt. Dan
More news: HIStalk, HIStalk Connect.
Get HIStalk Practice  updates.
Contact us online.
Become a sponsor.