Top News
Senator Lamar Alexander (R-TN), chairman of the Senate HELP Committee, calls for the delay of the Meaningful Use Stage 3 final rule until January 2017, and for it then to be phased in at a rate in keeping with its success – a stance that lines up with the committee's remarks over the course of five previous meetings. Senator Alexander reiterated that, "My goal is to make sure we implement a electronic health record system as efficiently and effectively and as rapidly as we can in a way that genuinely helps patients."
---
HIStalk Practice Announcements and Requests
The first official day of fall is just around the corner, which means the healthcare IT news will be flying fast and furiously between now and the holidays. Take advantage of special rates on HIStalk Practice sponsorships (HIStalk sponsors get an extra discount) to make sure your message stands out. Contact Lorre for details.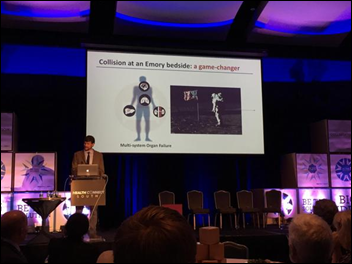 And speaking of fall, conference season is well underway. I have four events on my calendar within the next week alone. It's nice to get away from my desk to mix and mingle with clinicians, vendors, colleagues, and friends. Today's Health Connect South keynote was, no joke, the best I've seen yet. Ian Crozier, MD gave a riveting and heartfelt account of his time working in the Ebola wards in Kenema, the third largest city in Sierra Leone; after which he segued into his own near-death experience as an Ebola patient at Emory in Atlanta. The topic was timely, given that today marks the one-year anniversary of President Obama's decision to throw U.S. resources behind efforts to eradicate the disease in West Africa. Crozier's story put a very real, very compassionate face on the outbreak and its victims – a decided contrast from last year's hysteria-inducing media coverage. I can only hope his graciousness and professionalism rubbed off on those he encountered (and is still encountering) during his clinical journey.      
---
Webinars


September 22 (Tuesday) noon ET. "Just Step on the Scale: Measure Ongoing EHR Success and Focus Improvements Using Simple but Predictive Adoption Metrics." Sponsored by The Breakaway Group. Presenters:  Heather Haugen, PhD, CEO and managing director, The Breakaway Group; Gene Thomas, VP/CIO, Memorial Hospital at Gulfport. Simple performance metrics such as those measuring end-user proficiency and clinical leadership engagement can accurately assess EHR adoption. This presentation will describe how Memorial Hospital at Gulfport used an EHR adoption assessment to quickly target priorities in gaining value from its large Cerner implementation, with real-life results proving the need for a disciplined approach to set and measure key success factors. Commit to taking that scary first step and step onto the scale, knowing that it will get measurably better every day.


September 22 (Tuesday) 5 p.m. ET. "Laying the Groundwork for an Effective CDS Strategy: Prepare for CMS's Mandate for Advanced Imaging, Reduce Costs, and  Improve Care." Sponsored by Stanson Health. Presenters: Scott Weingarten, MD, MPH, SVP and chief clinical transformation officer, Cedars-Sinai; Anne Wellington, VP of informatics, Stanson Health. Medicare will soon penalize physicians in specific settings who do not certify that they consulted "appropriate use" criteria before ordering advanced imaging services such as CT, MRI, nuclear medicine, and PET. This webinar will provide an overview of how this critical payment change is evolving, how it will likely be expanded, and how to begin preparations now. A key part of the CMS proposal is clinical decision support, which will help meet the new requirements while immediately unlocking EHR return on investment. Cedars-Sinai will discuss how they decreased inappropriate utilization of diagnostic tests and treatments, including imaging.
---
#HIStalking Tweet Chat

Frank Fortner (@iatricFJF) will host the next #HIStalking tweet chat on Thursday, September 24 at 1pm ET. Stay tuned for discussion topics. Check out past chat recaps here.
---
Announcements and Implementations
Skywriter MD integrates Genband's Kandy API into its virtual scribe service to offer physicians access to scribes in real-time.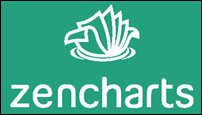 ZenCharts integrates DoseSpot e-prescribing technology into its behavioral health EHR.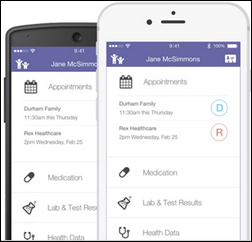 Cary, NC-based Medfusion launches the Medfusion Plus app to help consumers aggregate data from disparate EHRs. News of the app comes just two weeks after the company announced a $3 million investment from two local investment firms.
---
Acquisitions, Funding, Business, and Stock

Fitbit becomes HIPAA-compliant, no doubt making its Fitbit Wellness suite of hardware, software, and services more attractive to employers looking to launch corporate wellness programs.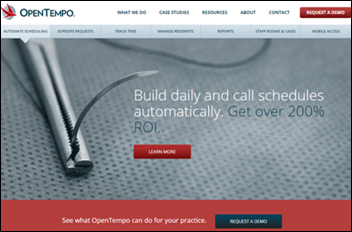 The local paper highlights Willison, VT-based OpenTempo's efforts to bring jobs to the state via potential partnership with the Vermont Employer Growth Incentive program and other state-based programs. The workforce management tech company retains a fondness for IDX (now a part of GE Healthcare), where many of its employees came from. "IDX wasn't just about the technology, it was about the people," explains OpenTempo CEO Any Comeau. "Under the stewardship of Rich Tarrant and Jim Crook, the team learned about commitment, loyalty, and how to capitalize on growth opportunity. And, it was about giving back to the community. They created good jobs, career opportunities and gave back to the city of Burlington and the state. The life and professional lessons I was taught at IDX stay with me to this day."
---
People

Hamid Tabatabaie (LifeImage) joins InfoBionic's Board of Directors.

Thomas Insel (US National Institute of Mental Health) joins the Google Life Sciences Alphabet group to help expand its healthcare technology efforts.
---
Government and Politics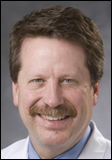 President Obama nominates cardiologist Robert Califf, MD to be FDA commissioner. Califf, who has been interviewed for the position twice before, has been deputy commissioner for medical products and tobacco at the FDA since March. He has strong ties to Duke University, having founded its Clinical Research Institute in 2006.
The American Society of Clinical Oncology calls on Congress to take immediate legislative action with regard to ensuring interoperability and penalizing information blocking. The society also recommends that federal officials work with stakeholders like ASCO to ensure providers have the information they need to make smart healthcare IT purchasing and utilization decisions, and that patients and oncologists do not bear the cost of achieving interoperability.
---
Telemedicine
The US Patent & Trademark Office moves forward with Teladoc's patent infringement case against American Well. Teladoc initiated the case in March, maintaining that its rival's claims of being 'first-to-market' were false and that "the patents in question are impermissibly broad and cover matters that are too obvious to be patented." The PTO's order to proceed notes that Teladoc has a "likelihood" of prevailing. A final ruling is expected next year.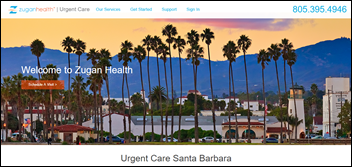 In an effort to differentiate itself from the increasingly crowded field of retail clinics, urgent care centers, and telemedicine vendors, Zugan Health (CA) offers free video consults as part of a "Telehealth Tuesday" marketing push.
---
Other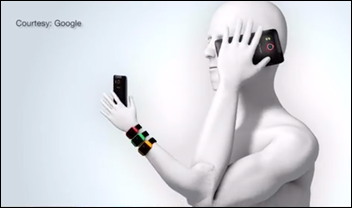 Google (courtesy of The Onion) introduces a new "synthetic skin appendage" that can be strapped on to accommodate even more wearable devices. Google's Larry Page explains, "The possibilities for the number of completely pointless gadgets to strap, bind, and stick to your body are now endless."
---
Sponsor Updates
Billian's HealthDATA will host "Update: The Road to Health Data Equity" September 22 in Boston.
EClinicalWorks will exhibit at the 2015 APHCA Annual Conference & Tradeshow September 22-24 in Orange Beach, AL.
Healthwise will exhibit at the World Congress Patient Engagement Summit September 17-18 in Boston.
Blog Posts
---
Contacts
Jennifer,  Mr. H, Lorre, Dr. Jayne, Dr. Gregg, Lt. Dan
More news: HIStalk, HIStalk Connect.
Get HIStalk Practice  updates.
Contact us online.
Become a sponsor.