Top News
The White Houses releases findings from a Broadband Opportunity Council review of government programs that provide assistance for broadband, highlighting the need for increased support and infrastructure development. The report, which seems to have gone through a month-long review process given the August 20 publication date, includes the news that HHS will award $25 million in grants by the end of next year to assist health centers in implementing EHRs and other healthcare IT to improve care and patient access to data. A series of national HHS connectivity workshops will also be held to help consumers and healthcare organizations work with government agencies to expand and/or upgrade broadband connectivity. It will be interesting to see how, in a year's time, grant awardees incorporate telemedicine initiatives into their broadband expansion plans.
---
HIStalk Practice Announcements and Requests
Most of my day has been spent en route, which makes this section more about musings than announcements or requests. I don't fly often, but when I do I thoroughly enjoy the solitude and accompanying lack of interruptions. I've put in some of my most productive hours at 30,000 feet. What did we do before in-flight WiFi? Note to ladies: Wearing sequined shirts will get you a not-quite full-body pat down at the security checkpoint. The TSA employee who did the honors made it slightly less awkward by complimenting my sparkle. Note to men: Please don't file your nails in public. If you've got enough time to whip out a nail file, chances are you've got enough time to walk to the nearest restroom to give yourself a manicure.
---
#HIStalking Tweet Chat – Portals, Mobile Devices, and Patient Engagement

Frank Fortner (@iatricFJF) will host the next #HIStalking tweet chat on Thursday, September 24 at 1pm ET. Check out discussion topics here.
---
Acquisitions, Funding, Business, and Stock
Cohero Health launches its mobile health platform for asthma at TechCrunch Disrupt in San Francisco. The FDA-approved platform includes a medication inhaler sensor with accompanying smartphone app that tracks adherence, and a mobile spirometer to monitor lung function. The New York City-based startup plans to market its technology to payers, pharmaceutical companies, and clinics that still use "chunky equipment" to monitor lung function.
---
People

Joe Purnell (Healthcare Advisors) joins Wrightsville Beach, NC-based DocsInk as chief growth officer.
---
Announcements and Implementations
BestPT Billing offers the GEMs Plus Solution to assist physical therapy practices with the transition to ICD-10.

DigiChart adds practice analytics and medical billing services to its EHR for OB/GYN practices. 
---
Government and Politics
The FDA announces the establishment of a patient engagement advisory committee, which will advise FDA Acting Commissioner Stephen Ostroff, MD on issues relating to medical devices, as well as their regulation and use by patients. The administration is also seeking public input on issues the new committee should address.
The Institute of Medicine of the National Academies of Sciences, Engineering, and Medicine (quite a mouthful) reports that most US patients will receive at least one misdiagnosis or delayed diagnosis during their lifetimes – a dismal statistic that begs the question, how has healthcare IT improved or exacerbated these diagnostic errors? It all comes back to interoperability, in my opinion. The IOM notes that, "Improving diagnosis is a complex challenge, partly because making a diagnosis is a collaborative and inherently inexact process that may unfold over time and across different healthcare settings." Among its laundry list of recommendations is the charge for healthcare organizations to provide patients with opportunities to learn about diagnosis; improved access to EHRs, including clinical notes and test results; and settings in which patients and caregivers are made to feel comfortable sharing diagnosis feedback and concerns.
---
Telemedicine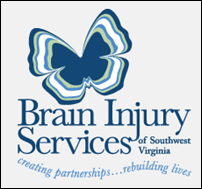 The Wounded Warrior Project awards Brain Injury Services of Southwest Virginia a $125,000 grant to expand its Community Living Connection for Veterans telemedicine program for veterans with traumatic brain injuries. BISSWVA provides its services to veterans at no cost.
The University of Texas Rio Grande Valley's counseling center teams with the VA to roll out a mental health telemedicine program for student veterans. "One thing that shows strength," explains UTRGV Counseling Center Director Christopher Albert, "is being able to admit 'Hey, I'm having difficulty with it,' and reaching out for help, learning new skills to be able to be more resilient, whether it's on the battle field or here on campus."
---
Research and Innovation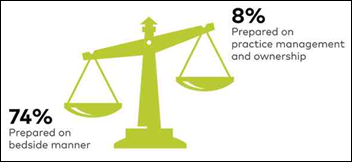 A survey of over 1,000 medical students reveals that the issue of interoperability is alive and well in the hallowed halls of academia. Students believe fragmented care is the number one safety risk for patients, while nearly 100 percent feel easily sharing patient health data between care teams is critical to care improvement. Less than half, however, are worried about the ability to do so within a practice or hospital. Close to 75 percent are concerned about the ability of unaffiliated practices to share patient records. Surprisingly, students don't have much love for initial patient encounters via telemedicine – perhaps that's a reflection of their desire to show off the bedside manner they've trained so hard to acquire.
---
Other

AHIMA CEO Lynne Thomas Gordon chimes in on the recent New York Times doom-and-gloom coverage of the ICD-10 transition, noting that some organizations (and physicians) are indeed afraid of change. "But with change comes opportunity," she adds. "The greater detail in ICD-10 codes will tell a more accurate and complete patient story and reverse the trend of deteriorating health data. The richer data will increase the ability to measure quality, safety, and efficacy of care; reduce fraud and waste; and ensure that healthcare dollars are used most efficiently. This is a point that everyone can agree on." Gordon will likely get an earful of ICD-10 transition tales during AHIMA's annual convention September 26-29 in New Orleans.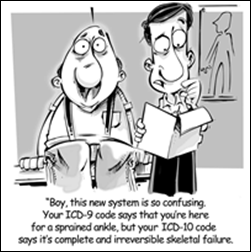 A little ICD-10 humor from the above-mentioned BestPT
---
Contacts
Jennifer,  Mr. H, Lorre, Dr. Jayne, Dr. Gregg, Lt. Dan
More news: HIStalk, HIStalk Connect.
Get HIStalk Practice  updates.
Contact us online.
Become a sponsor.