Top News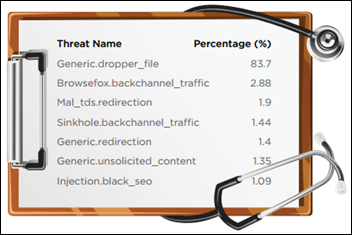 Healthcare can't seem to catch a break when it comes to cyber security concerns: A Raytheon|Websense study finds that healthcare sees 340 percent more security incidents than the average industry and is that much more likely to be impacted by data theft. (Health data is now 10 times more valuable on the black market.) Researchers have also found that one in every 600 attacks in healthcare involve advanced malware, and that the industry is 74 percent more likely than others to be impacted by phishing schemes. There doesn't seem to be much of a silver lining here, other than to point out that any organization that hasn't yet been breached has ample opportunity to learn from the mistakes of others. (I can't decide if if the image of clipboard and paper above is intentionally ironic or actually quite fitting given the report's dismal statistics around digital health data.)
---
Webinars
October 7 (Wednesday) 1:00 ET. "Develop Your Analysts and They'll Pay for Themselves." Sponsored by Health Catalyst. Presenters: Peter Monaco, senior business intelligence developer, Health Catalyst; Russ Stahli, VP, Health Catalyst. It takes years for analysts to develop the skills they need to build reports and dashboards that turn data into valuable insights. This webinar will describe how to cultivate those analytical skills, including technical prowess and adaptive leadership. Leaders will learn how to develop a culture that fosters improvement, how to encourage analysts to develop the right skills, and ways to remove the barriers that stand in their way.
---
#HIStalking Tweet Chat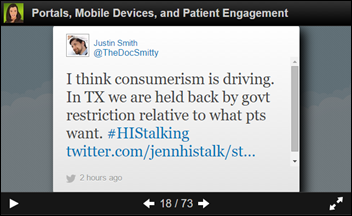 Check out the recap of today's #HIStalking tweet chat, hosted by @iatricFJF.
---
Announcements and Implementations
AristaMD will integrate the University of California, San Francisco's Electronic Physician Referral and Consultation Platform into its software and service referral support program as part of a five-year licensing agreement.
RxNT partners with FlavorX to enable pediatricians to choose a patient's medication flavor via its e-prescribing or EHR tools.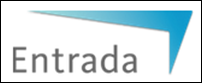 Entrada updates its mobile documentation and communication platform to include a real-time view of clinical schedules, care coordination and secure messaging tools, and quick reference to clinical data synced from the EHR.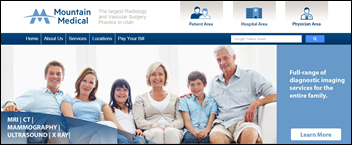 Mountain Medical Physician Specialists, a radiology practice with 70 physicians serving patients in Utah and Idaho, moves from an in-house billing system to RCM services from Medical Billing Experts.
---
Government and Politics
FDA's Associate Director for Digital Health Bakul Patel tweets out the agency's need for three digital health scientists. Job duties include: review digital health policies and programs to determine their impact on current operations or regulations; researching emerging digital health technologies; identifying opportunities for innovation and collaboration; and improving processes and policies to remove barriers to the development and incorporation of digital health technologies.
Massachusetts Governor Charlie Baker names Fay Donohue (DSM/Dentaquest), Bill Geary (Flare Capital Partners), and Colin Hill (GNS Healthcare) to the Health Information and Analysis Oversight Council, which is developing the research agenda and analytic priorities of the state's Center for Health Information and Analysis. The council, which met for the first time yesterday, also includes Marylou Sudders, state secretary of HHS, and Kristen Lepore, state secretary of administration and finance.
---
Telemedicine
Hello Health announces the successful physician practice implementation of and reimbursement for its Wellbox telemedicine chronic care management system.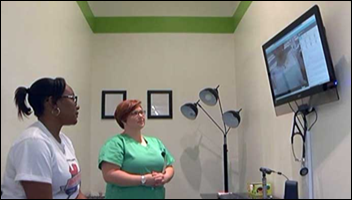 TelehealthOne opens a walk-in clinic at Fred's Pharmacy in Flora, Mississippi. It's the first walk-in clinic in the town of just under 2,000 people.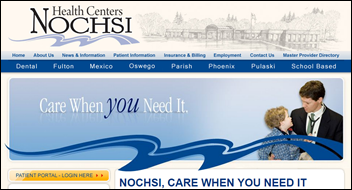 Northern Oswego County Health Services Inc. (NY) receives $1 million in funding from HHS as part of the ACA Health Infrastructure Investment Program. NOCHSI, which serves 30,000 patients across, will use part of the financing to provide telemedicine services to its primary care practice locations.
---
Research and Innovation
A survey of 400 physicians reveals that quality patient interaction is key to experiencing joy while practicing medicine, and yet 80 percent of physicians feel those experiences are highly difficult to attain. Between 80 and 90 percent feel it's becoming harder to authentically engage patients; focus on their needs, treatments, and methods; and develop intimate professional relationships with them. The results aren't surprising, given the proliferation of screens between physician and patient, and the decreasing amount of time available to physicians – particularly PCPs – to spend with them during office visits.
---
Other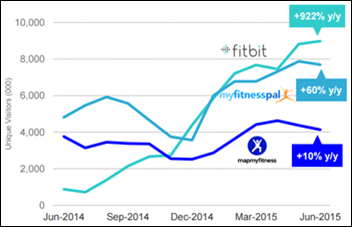 A ComScore report shows that Americans spent up to 70 hours using smartphone apps in June; those in the 18-24 bracket spent almost 90 – compelling statistics for companies looking to get into the mobile healthcare app business. Seventy hours would seem like plenty of time to explore dozens of apps, and yet just three took up the biggest chunk of time for users – Facebook, YouTube, and Facebook Messenger. Fitbit, as well as Under Armor's Myfitnesspal and Mapmyfitness, were singled out as the fastest-growing health and wellness apps.
---
Contacts
Jennifer,  Mr. H, Lorre, Dr. Jayne, Dr. Gregg, Lt. Dan
More news: HIStalk, HIStalk Connect.
Get HIStalk Practice  updates.
Contact us online.
Become a sponsor.