Top News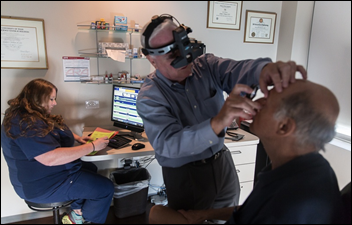 ICD-10 is upon us, and every media outlet (and Twitter bot) around seems to be jumping on the coverage bandwagon. The Texas Tribune makes a somewhat tenuous connection between EHRs, ICD-10, and the booming Texas market for medical scribes – a market that was surely picking up speed well before ICD-10 was delayed the first time. The article packs a more solid punch in highlighting the reactions of local physicians to the new code set, ranging from guardedly optimistic to akin to an "expensive headache." Texas Medical Association President Tom Garcia III, MD puts things in perspective: "I hope patients will not notice any delays or changes in quality of care, but every doctor I've talked to is very, very worried."
---
HIStalk Practice Announcements and Requests

Happy ICD-10 transition day! (Or should I be offering condolences?) An industry friend tells me he's been up to his "eyeballs building ICD-10 physician documentation templates for this day for the last three months. It's nice that it's actually here now and everyone can take a breather for 30 seconds." I'd love to hear from physicians in the field, not to mention vendor help desk reps, regarding how your October 1 has gone thus far. Share your anecdotes via the comments below.

If you're a HIStalk Practice, HIStalk, or HIStalk Connect sponsor exhibiting at MGMA, complete this form and we'll include your company in our attendee guide. I'll be reporting from Nashville during the event, which kicks off October 11.
---
Webinars
October 7 (Wednesday) 1:00 ET. "Develop Your Analysts and They'll Pay for Themselves." Sponsored by Health Catalyst. Presenters: Peter Monaco, senior business intelligence developer, Health Catalyst; Russ Stahli, VP, Health Catalyst. It takes years for analysts to develop the skills they need to build reports and dashboards that turn data into valuable insights. This webinar will describe how to cultivate those analytical skills, including technical prowess and adaptive leadership. Leaders will learn how to develop a culture that fosters improvement, how to encourage analysts to develop the right skills, and ways to remove the barriers that stand in their way.
Contact Lorre for webinar services.
---
Announcements and Implementations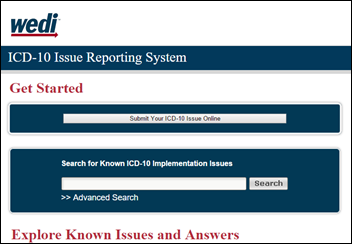 WEDI announces that its searchable ICD-10 Issue Reporting Database will remain live after October 1. The database, developed with CMS, was launched early last year to offer providers transitional support and resources leading up to the ICD-10 conversion.
The COPD Foundation and Washington, D.C.-based ViiMed partner to develop COPD360coach, an interactive website and app for health education, coaching, and wellness monitoring for COPD patients of health systems and ACOs.
Procentive adds JReport BI tools to its EHR SaaS tool for behavioral and mental health physicians.
---
Acquisitions, Funding, Business, and Stock

PerfectServe closes a $21 million round of financing led by MemorialCare Health System's MemorialCare Innovation Fund, with additional support from CHV Capital, Piper Jaffray, River Cities Capital Funds, and Ares Capital Corp. The Knoxville, TN-based company will use the new funds to further develop its Synchrony care communication and collaboration tool.
---
People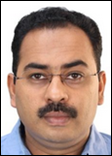 Bysakh Bhasi joins Green Circle Health as CTO.
---
Telemedicine

Atlanta-based MedZed raises $3.2 million from unnamed investors to hire additional staff and further develop its house-call platform, including telemedicine and remote-monitoring technologies.

Entra Health Systems adds video consults to its MyHealthPoint platform for physicians, clinical researchers, and caregivers.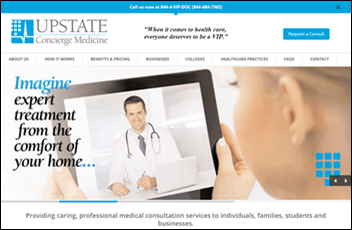 The ATA awards its fifth Accreditation for Online Patient Consultations to Upstate Concierge Medicine (NY), which provides concierge care via telemedicine.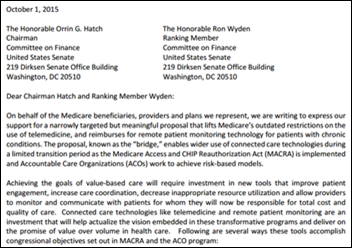 A dozen healthcare trade groups and providers write to Senators Orrin Hatch (R-Utah) and Ron Wyden (D-OR) in support of increased coverage of telemedicine and remote-patient monitoring options during the transition period to implementation of the Medicare Access and CHIP Reauthorization Act. The authors ask that Congress "create a transition mechanism by which the Secretary of Health and Human Services may lift originating site restrictions, and allow payment for remote monitoring of beneficiaries suffering from chronic diseases. We believe these reforms should remain in effect until at least the year 2021 as a bridge for providers who have committed to changing their practices to comply with MACRA or for ACOs working to achieve risk-based models. Such a transition period would facilitate preparation and serve as a glide path to a new era of value-based care. "
---
Government and Politics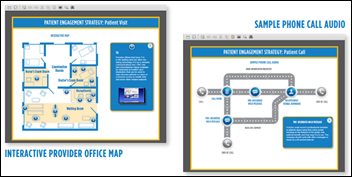 ONC convenes the 5th Annual Consumer Health IT Summit in Washington, D.C., taking advantage of the somewhat captive audience to unveil a new interactive tool that outlines steps physicians can take to educate patients about online capabilities available via their patient portals.
---
Other
The 1000 Genomes Project Consortium creates the world's largest catalog of genomic variants among humans, offering researches a standardized reference for how the genomic make-up of populations varies around the world. Consortium scientists anticipate the catalog will be used in a range of studies related to medicine and biology, and will help researchers better understand how inherited differences in DNA can contribute to drug response and disease risk.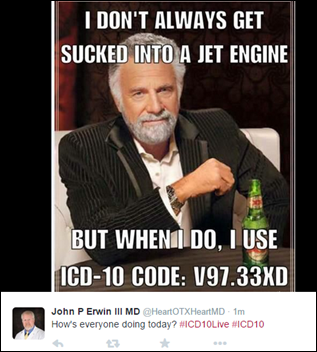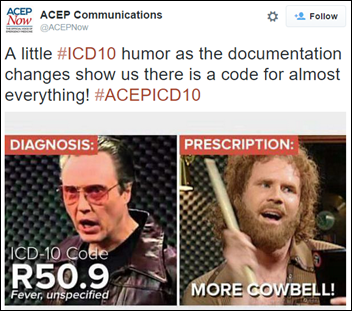 It seems many healthcare professionals took my advice yesterday regarding laughing their way through ICD-10 today. I'm hopeful that humor really is the best medicine.
---
Contacts
Jennifer,  Mr. H, Lorre, Dr. Jayne, Dr. Gregg, Lt. Dan
More news: HIStalk, HIStalk Connect.
Get HIStalk Practice  updates.
Contact us online.
Become a sponsor.