Top News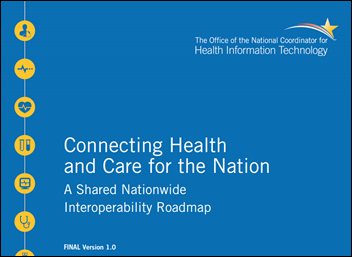 ONC releases the final version of its Interoperability Roadmap, a 90-plus page document outlining the ways in which public and private-sector stakeholders can work together to advance interoperability over the next several years. Over a year in the making, the roadmap (aka "Connecting Health and Care for the Nation: A Shared Nationwide Interoperability Roadmap") stresses urgency and action in getting interoperability off the drawing board and into the EHRs of physicians and hands of patients. Speaking during a press conference call about the roadmap's release, National Coordinator Karen DeSalvo, MD stressed the need to finally show physicians a return on investment after slogging through six years of EHR adoption. I found it refreshing that ONC representatives kept emphasizing the roadmap's focus on action (mentioned 107 times) rather than further discussion, though I couldn't quite reconcile their sense of urgency with the continued delay of final Meaningful Use modifications. In tandem with the roadmap's release, ONC is planning a November event that will give stakeholders an opportunity to publicly declare their commitment to interoperability goals outlined in the report.
---
HIStalk Practice Announcements and Requests

There are just a few days left for HIStalk Practice, HIStalk, or HIStalk Connect sponsors exhibiting at MGMA to submit information for inclusion in our show guide. Complete this form and we'll include your company. The conference kicks off Sunday.
---
Webinars
October 7 (Wednesday) 1:00 ET. "Develop Your Analysts and They'll Pay for Themselves." Sponsored by Health Catalyst. Presenters: Peter Monaco, senior business intelligence developer, Health Catalyst; Russ Stahli, VP, Health Catalyst. It takes years for analysts to develop the skills they need to build reports and dashboards that turn data into valuable insights. This webinar will describe how to cultivate those analytical skills, including technical prowess and adaptive leadership. Leaders will learn how to develop a culture that fosters improvement, how to encourage analysts to develop the right skills, and ways to remove the barriers that stand in their way.
Contact Lorre for webinar services. Past webinars are on our HIStalk webinars YouTube channel.
---
#HIStalking Tweet Chat

Loran Cook (@loranstefani) will host the next #HIStalking tweet chat on Thursday, October 15 at 1pm ET. Stay tuned for discussion topics. Check out past chat recaps here.
---
Acquisitions, Funding, Business, and Stock

Wichita, KS-based Pulse System, part of Paris-based Cegedim's healthcare software business, acquires the US-based PM business of Nightingale Informatix Corp. for an undisclosed sum. Pulse will integrate Nightingale's Northern Health, Medrium, Ridgemark, and Secure Connect products into its suites of electronic healthcare management systems for specialty providers.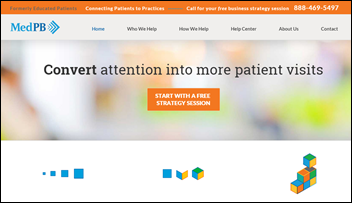 Medical marketing firm Educated Patients rebrands as MedPB to better reflect its practice-building capabilities for ENT specialists, hearing specialists, and audiologists.
---
Announcements and Implementations
EHNAC partners with the Healthcare Administrative Technology Association to offer HATA members discounts on its Practice Management System Accreditation Program.
---
People

Jeff Cutler (Vitals) joins TytoCare as chief revenue officer.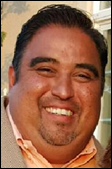 John Perales (CoSentry) joins ClearData as channel sales director of its new Excel Partner reseller and referral program.
---
Government and Politics
CMS updates its Medicare Provider Utilization and Payment Data to include patient demographic and health information including provider-level summary on beneficiary age, sex, race, chronic conditions, and risk scores.
Alaska-based Kenai Vision Center, Alaska Speech and Language Clinic, and South Peninsula Hospital file a class-action lawsuit against Xerox State Healthcare for failing to provide contract services related to the state's 2013 implementation of XSH's Medicaid Information Management System. Once installed, the system was incapable of processing new claims for a number of months – a problem the plaintiffs contend XSH refused to fix. The suit points out that delayed or nonexistent reimbursements forced the clinic to cut back its services, while Kenai Vision Center staff spent over 200 hours troubleshooting and has yet to receive $3,000 for Medicaid claims. The plaintiffs are asking for three times their damages plus punitive damages.
---
Telemedicine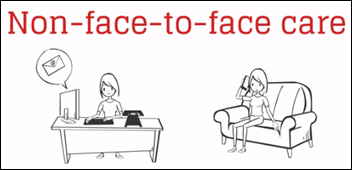 Telemedicine stakeholders will likely get a big boost from an AJMC study that focuses on the amount of time a patient typically spends at ambulatory visits. The average visit of 121 minutes includes 37 in transit and 84 at the doctor's office (and only 20 of those are spent with the physician). Researchers also found that minorities, the working poor, and the unemployed spend more time seeking care than their better-off counterparts, highlighting a vicious cycle of better care for the better offs that continues to disenfranchise those more inclined to drive up healthcare costs due to lack of access and affordability.
---
Research and Innovation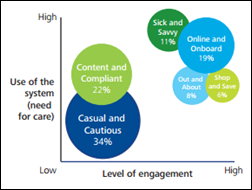 A consumer engagement survey of over 3,000 people finds that consumers are slowly making gains when it comes to partnering with providers, using online resources, and relying on technology. The 24-page report provides a deep dive into consumer perceptions on pricing, privacy, and partnering with physicians in decision-making, to name just a few areas. I'm hoping @loranstefani – host of next week's #HIStalking tweet chat – will bring up the statistical discrepancy between those patients who say they're willing to engage in decision making with their physician and the fact that not many of those surveyed have actually done so. Good news for vendors: Over 60 percent of consumers believe health technologies have had a significant impact on their behavior.
---
Other
Health Affairs outlines the changing role of performance metrics in primary care, pointing out a Catch 22 I'm sure many independent physicians find themselves caught in:
"Good primary care requires many hundreds of decisions each day for patients with unique clinical concerns and personal circumstances. Thus, typical quality measures can not address the breadth and depth of comprehensive delivery of primary care. Adding more measures (of quality or efficiency) can complicate this problem by offering myriad distracting and potentially counterproductive signals, as well as risking the problem of 'reminder fatigue.'"
---
Contacts
Jennifer,  Mr. H, Lorre, Dr. Jayne, Dr. Gregg, Lt. Dan
More news: HIStalk, HIStalk Connect.
Get HIStalk Practice  updates.
Contact us online.
Become a sponsor.