Top News
Singapore-based analytics and consulting firm AntWorks acquires Lynchburg, VA-based medical billing and PM vendor Benchmark Systems for an undisclosed sum. Benchmark Systems will continue to operate as a standalone brand, providing AntWorks with a solid entry into the ambulatory market.
---
HIStalk Practice Announcements and Requests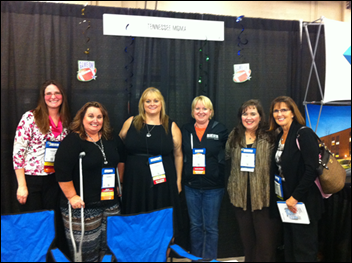 Couldn't make it to Nashville for this year's MGMA? Check out the highlights via my recaps from Sunday and Monday. I've learned thus far that you can integrate Dixieland jazz and clogging into conversations about ICD-10, collaboration, and chronic care management.
---
#HIStalking Tweet Chat – Patient Engagement Outside the Office

Loran Cook (@loranstefani) will host the next #HIStalking tweet chat on Thursday, October 15 at 1pm ET. Check out discussion topics here.
---
Announcements and Implementations
Culbert Healthcare Solutions partners with ConnexaHealth to offer its IT optimization and consulting services.

AdvancedMD launches performance benchmarking and interoperability tools.
---
Telemedicine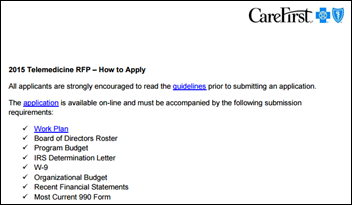 CareFirst BlueCross BlueShield issues RFPs for nonprofits or government organizations seeking funding for telemedicine programs that will improve access and increase efficiency. The payer will award up to $3 million over the next three years to selected programs in its service territory of Maryland, Northern Virginia, and Washington, DC. RFPs are due November 23.
AMA's new Telehealth Services Group meets to begin looking at proposals that will expand CPT's current telehealth codes to include emerging services. "Input from the Telehealth Services Workgroup will help the CPT code set reflect new technological and telehealth advancements available to mainstream clinical practice," says AMA President Steven J. Stack, M.D, adding that it will ensure the code set can "fulfill its role as the health system's common language for reporting contemporary medical procedures."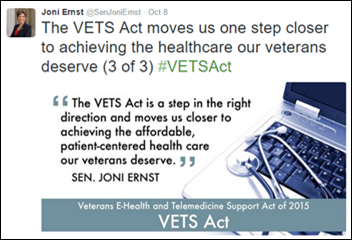 A group of legislators led by Senators Joni Ernst (R-IA) and Mazie Hirono (D-HI) introduce the Veterans E-Health & Telemedicine Support Act in an effort to expand the number of eligible sites veterans can receive treatment via telemedicine.
---
Government and Politics
CMS develops a privacy management tool consumers can use while shopping on Healthcare.gov to opt out of sharing data with the third-party vendors that analyze the health insurance exchange's performance.
---
Research and Innovation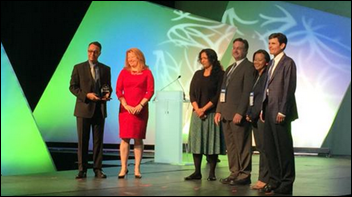 AMA and MGMA announce the top five proposals submitted for their joint Practice Innovation Challenge, which seeks to recognize "innovative strategies that will help physicians and their staff thrive in the new healthcare environment." The sponsoring organizations – Asante Physician Partners (OR), Center for Excellence in Primary Care at the University of California, San Francisco, Stanford University (CA), University of Tennessee Health Science Center, and Vanguard Medical Group (NJ) – will receive a $10,000 prize and the opportunity to co-develop with AMA and MGMA an educational module that can be shared with practices across the country.
---
Other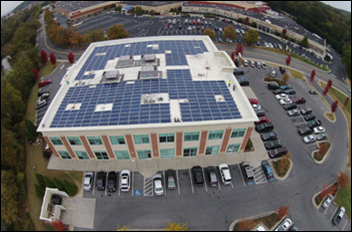 Cost-conscious physicians may want to consider following the example of Northwest Georgia Medical Clinic, which, aided by the assistance of generous tax credits, installed rooftop solar energy panels to offset over 50 percent of its energy consumption. The panel system's accompanying app also shows that the clinic has saved nearly 119,000 pounds of carbon dioxide emissions since it was installed, akin to planting more than 6,600 trees.
---
Contacts
Jennifer,  Mr. H, Lorre, Dr. Jayne, Dr. Gregg, Lt. Dan
More news: HIStalk, HIStalk Connect.
Get HIStalk Practice  updates.
Contact us online.
Become a sponsor.