Top News
DrFirst firms up $25 million in equity financing from Goldman Sachs, bringing its total financing over the last year to $42 million. The company, which announced last week the integration of its medication management software and secure communications with the Rx30 Pharmacy Management System, will use the investment to ramp up sales, marketing, and product development.
---
#HIStalking Tweet Chat – Patient Engagement Outside the Office

Loran Cook (@loranstefani) will host the next #HIStalking tweet chat on Thursday, October 15 at 1pm ET. Check out discussion topics here.
---
Acquisitions, Funding, Business, and Stock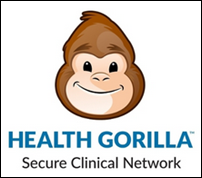 Sunnyvale, CA-based Health Gorilla secures a $2.4 million Series A led by Data Collective with additional financing from True Ventures, Harris Barton, Orfin Ventures and Venture Investment Associates. The company has also expanded its diagnostic test automation platform to include electronic ordering and secure messaging. Complete health history capture and sharing will be added to the new Clinical Network in the coming months. 
Nightingale Informatix finalizes the sale of its US-based PM business to Pulse Systems, with gross proceeds totaling $11 million. As part of the transaction, Nightingale and Pulse will refrain from selling into each other's markets for three years.
---
Announcements and Implementations
Georgia Health Information Network successfully connects to Alabama's One Health Record HIE. The state-to-state connection is the second for GaHIN, which connected with South Carolina's HIE late last year.

Three Pennsylvania-based HIEs – ClinicalConnect HIE, HealthShare Exchange of Southeastern Pennsylvania, and Keystone HIE – join the Pennsylvania EHealth Partnership Authority's Pennsylvania Patient & Provider Network. (You can read my interview with Pennsylvania EHealth Partnership Authority Executive Director Alix Goss here.)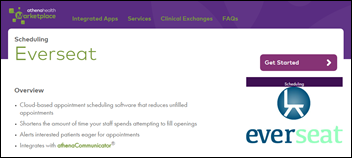 Smartphone patient scheduling vendor Everseat joins Athenahealth's More Disruption Please program.
---
People

Pam Stampen (American Family Insurance) joins Nordic as vice president of human resources.
---
Research and Innovation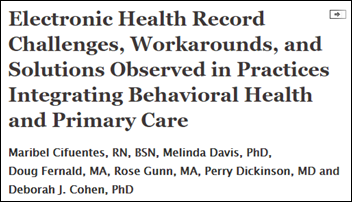 A two-year study of eight primary care practices and three mental health clinics determines that there's no seamless way to bring behavioral health and primary care data together into their different EHRs. Clinicians developed workarounds to handle duplicate data entry, different templates for primary care and mental health, and reliance on physician or patient recall for inaccessible EHR information. Researchers conclude that vendors and physicians work together to design EHRs that better support: integrated care delivery functions, including data documentation and reporting; integrated teams working from shared care plans, template-driven documentation for common behavioral health conditions; and improved registry functionality and interoperability.
---
Other
Peer60's new standalone ambulatory facility EHR report (not ambulatory EHRs in general as other sites misinterpreted) finds that Epic and Cerner are tied for mind share leadership, with Epic holding a big market share lead. Meditech and Allscripts have decent market share in hospital-owned facilities, but zero mind share, meaning their customers are at risk for defecting. NextGen is also at risk since it has the highest market share among independently owned facilities, but also zero mind share in which Cerner, Epic, and eClinicalWorks dominate. Respondents said vendors should make their product easier to use, improve reporting, and improve practice management capabilities, although 32 percent say it won't matter since the hospital dictates the EHR used.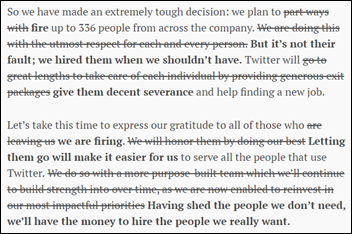 Quartz takes a refreshing crack at removing unnecessary business jargon from Twitter CEO Jack Dorsey's memo announcing 336 layoffs. My inner journalist only wishes the editors had used red lines instead of black. 
---
Sponsor Updates
Influence Health will sponsor, exhibit, and present at the AHA's Society for Healthcare Strategy & Market Development Conference in Washington, DC next week.
Aprima will exhibit at the Oklahoma Primary Care Association event October 14-16 in Oklahoma City.
EClinicalWorks will exhibit at The National Conference on Correctional Healthcare October 17-21 in Dallas.
Blog Posts
---
Contacts
Jennifer,  Mr. H, Lorre, Dr. Jayne, Dr. Gregg, Lt. Dan
More news: HIStalk, HIStalk Connect.
Get HIStalk Practice  updates.
Contact us online.
Become a sponsor.