Top News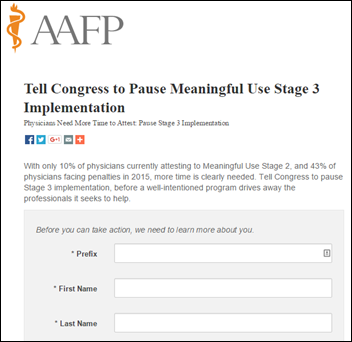 The wave of physician "Just Say No to Meaningful Use" movements rolls on as AAFP launches a "Speak Out" tool on its website, enabling family physicians to write legislators and ask for a Stage 3 delay. Over 1,900 AAFP members have already taken advantage. The letter-writing campaign just a few weeks after the academy's letter to National Coordinator Karen DeSalvo, MD calling for ONC to delay implementing MU regulations until EHRs achieve true interoperability.
---
HIStalk Practice Announcements and Requests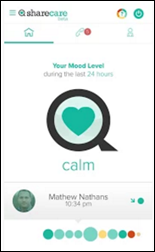 I had the opportunity at last week's Georgia HIMSS conference to hear Sharecare founder Jeff Arnold give a short demo of the company's new Voice app. Currently in beta, it's supposed to act as a sort of mood ring, alerting users to when they feel stressed and anxious based on vocal cues picked up via smartphone. The audience was extremely amused when Arnold laid the app's technology on top of a video clip of President Obama dealing with a heckler. I might give it a try once it becomes available on iOS, though I wonder about the ultimate utility of such a technology. It seems like it might go the way of all those abandoned wearables and fitness apps.
---
Webinars
None in the next few days. Contact Lorre for webinar services. Past webinars are on our HIStalk webinars YouTube channel.
---
Announcements and Implementations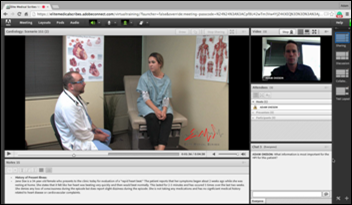 Elite Medical Scribes launches an online scribe training program tailored to medical specialties.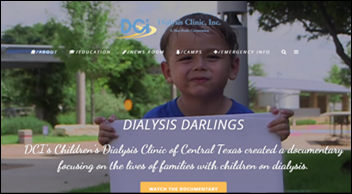 Dialysis Clinic (TN) rolls out EHR, patient portal, and scribe technology from EClinicalWorks at nine of its 225 practices.
---
People

Michael Smith (ThermoFisher Scientific) joins AAFP as vice president and CIO.
Megan Renfrew joins Cognosante as a Solutions Lab director.
---
Acquisitions, Funding, Business, and Stock

Medical Practice Management Resources adds services for integrative medical practices to its physician billing offerings.
Athenahealth shares jump 28 percent Friday after the company announces better-than-expected quarterly results. It's now valued at $6.3 billion, with Jonathan Bush holding $51 million worth. Mr. H offers the juiciest snippets from the company's earnings call.
---
Telemedicine
Accounts receivable management company Windham Professionals rolls out American Well's telemedicine app to its 1,000 employees nationwide.
---
Government and Politics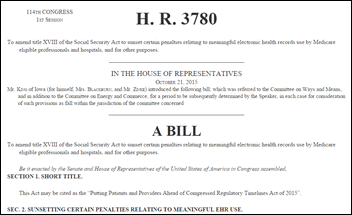 Rep. Steve King (R-IA) introduces the Putting Patients and Providers Ahead of Compressed Regulatory Timelines Act of 2015 in an effort to repeal Meaningful Use penalties. "My bill would repeal these destructive penalties so that providers can get back to the business they are uniquely trained to do — utilizing their skills and knowledge to heal the sick and support the continued vitality of the healthy," says King. "We need to save as many healthcare providers as possible. With the right president and the repeal of ObamaCare, we will need them."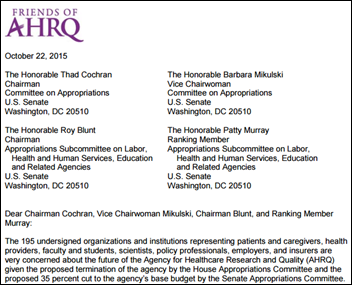 Friends of AHRQ – supported by a group of nearly 200 healthcare organizations including AMIA and ATA – urges the House and Senate to fully fund the research agency as it sorts out fiscal 2016 funding. The Senate wants to slash the agency's budget by a third, while the House wants to do away with it altogether. "We recognize the reduction in AHRQ's budget authority is largely a function of the historically low and grossly inadequate allocation provided for health research and other critical programs under the sequestered spending caps," the group explains. "But without a dedicated funding stream for AHRQ's important work, it's misguided to assume that other agencies would absorb this portfolio given pressures they face in fulfilling their own specific mandates amidst budgetary constraints."
---
Research and Innovation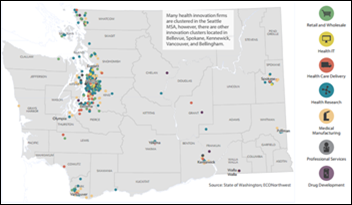 A study sponsored by the Washington State Dept. of Commerce and innovation collaborative Cambia Grove breaks down the positive impact healthcare innovation subsectors have on employment and compensation. Healthcare IT businesses rank well below research and development firms, accounting for nearly 1,400 jobs. The entire segment accounts for 22,500 jobs and $2 billion in direct compensation.
---
Other

AMA's VP of professional satisfaction says EHRs are the biggest driver of physician dissatisfaction. She cites studies that show doctors waste 80 percent of their time performing activities that don't benefit patients, suggesting that they hire scribes.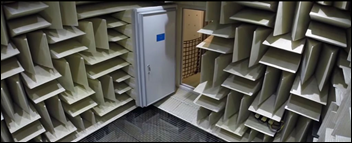 It's official: Microsoft is home to the quietest place on Earth. Guinness World Records has recognized a building within the company's audio laboratory as the quietest place on the planet thanks to its sound-dampening foundation of springs. Microsoft engineers are currently using the chamber, one of three on the company's Redmond, WA campus, to improve the Cortana digital assistant app's ability to handle audio inputs and outputs.
Facebook founder Mark Zuckerberg and his wife, Priscilla Chan, MD announce plans to launch a private K-12 school next August in Palo Alto, CA. The school will offer free tuition to low-income students, and will provide every student with free healthcare, including access to an on-site clinic, through graduation. Zuckerberg has let it be known that the school may even accept some students before birth, and offer their mothers free prenatal support. Chan, a former pediatrician and elementary school teacher, has spearheaded the effort.
---
Sponsor Updates
Versus Technology helps cancer clinics nationwide enhance the patient experience with real-time workflow technology.
Blog Posts
---
Contacts
Jennifer,  Mr. H, Lorre, Dr. Jayne, Dr. Gregg, Lt. Dan
More news: HIStalk, HIStalk Connect.
Get HIStalk Practice  updates.
Contact us online.
Become a sponsor.