Top News
New York-based multispecialty group AdvantageCare Physicians achieves Stage 6 of the HIMSS Analytics EMR adoption model. The practice, which began rolling out Epic across its 36 sites last year, is one of only five organizations in the state to achieve that level of EHR progress.
---
Webinars
None in the next few days. Contact Lorre for webinar services. Past webinars are on our HIStalk webinars YouTube channel.
---
Acquisitions, Funding, Business, and Stock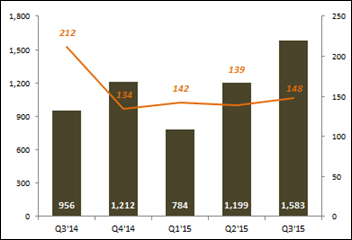 I missed the VC figures that Mercom Capital Group issued a few weeks ago: Health IT venture capital funding in the third quarter rang in at $1.6 billion thanks to 148 deals – an increase of 32 percent over the preceding quarter. Top US-based deal makers included ZocDoc and Kareo. VC funding has thus far reached nearly $3.57 billion, just above the $3.53 billion raised during the same period last year.
---
Announcements and Implementations

Qualifacts Systems, a Nashville, TN-based company focused on healthcare IT for behavioral health centers and federal agencies, develops an Integration Hub to connect its CareLogic Enterprise EHR customers with other types of healthcare IT.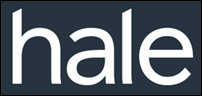 Hale Health updates its remote care platform to include EHR integration, as well as symptom lists and clinical protocols for cardiology, dermatology, pediatrics, primary care, and OB/GYN for English- and Spanish-speaking patients. 

The great ICD-10 non-event continues: DrChrono reports that 99 percent of its customer claims since October 1 have been processed using the ICD-10 code set. Physicians in 46 out of 50 states sent claims to 1,300 payers via the company's EHR.

Geriatric internal medicine practice MMR Healthcare (FL) rolls out portable PHRs from InfoPeHR to its chronically ill patients.
NATE and digital identity management collaborative Kantara Initiative partner to develop a 2016 series of educational programs that will focus on the management of personal privacy preferences, electronic consent, and other topics related to emerging standards-driven innovations.
---
Telemedicine
The American Telemedicine Association joins the National Patient Safety Foundation and 25 other healthcare organizations in support of the NLC and the APRN Compact, an initiative by the National Council of State Boards of Nursing that aims to develop a multistate nursing license. As with the physician-friendly Interstate Licensure Compact from the Federation of State Medical Boards, the multistate license would enable nurses to provide telemedicine nursing services to patients across the country without having to obtain additional licenses.
---
People

Former CMS administrator and Massachusetts gubernatorial candidate Donald Berwick, MD joins the National Research Corp. Board of Directors.
---
Government and Politics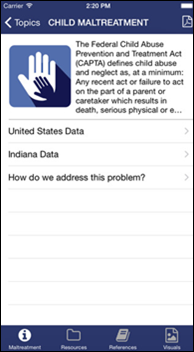 The Indiana State Dept. of Health develops Preventing Injuries in Indiana, an injury prevention resource app available on iOS and Android. The app covers 10 common sources of injury, and includes a snapshot of each injury's prevalence in Indiana and the greater US.
---
Other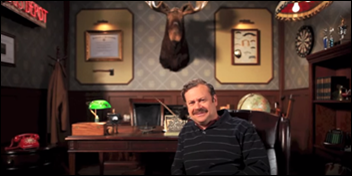 Feelings aren't just for hippies: The Utah Dept. of Health launches "Man Therapy," a video campaign featuring fictional therapist Rich Mahogany, who walks men through some very humorous situations including breathing and yoga exercises. The department hopes the series will help steer men towards mental health resources at ManTherapy.org. (Dr. Mahogany bears a striking resemblance to man's man Ron Swanson of Parks and Recreation.)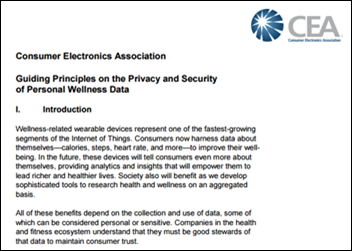 The Consumer Electronics Association develops voluntary privacy and security guidelines for businesses that handle personal wellness data, particularly information generated by wearables. Framework directives include gaining consumer permission before selling or sharing data with third parties, allowing users to opt out of advertising, and offering concise policies on data usage.
---
Contacts
Jennifer,  Mr. H, Lorre, Dr. Jayne, Dr. Gregg, Lt. Dan
More news: HIStalk, HIStalk Connect.
Get HIStalk Practice  updates.
Contact us online.
Become a sponsor.