Top News
A GAO audit finds that, yet again, Healthcare.gov approved applications of at least 10 fake applicants, granting them premium tax credits and cost-sharing reduction subsidies. It should be noted that eight of the fake applicants did fail to pass an initial identify checking step, but were still approved after calling for support. While the GAO's "sting" shows that CMS still needs to shore up its applicant verification process, it also shows that some perspective on the operation may be in everyone's best interest. "It's important to consider whether it's likely that uninsured Americans would replicate the next actions the GAO took," explains Meaghan Smith senior adviser for healthcare at HHS, "namely knowingly and willfully providing false information in violation of federal law, which could subject the individual to up to a $250,000 fine."
---
HIStalk Practice Announcements and Requests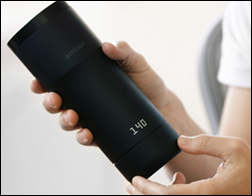 Note to vendors already thinking about what to give away at HIMSS16: Ember develops a travel mug that cools and keeps coffee at a consistent temperature of the user's choosing for nearly four hours. The mug features a two-hour battery life and comes equipped with a charging coaster. And yes, there is an accompanying app that lets you keep an eye on your beverage's temperature. The mugs will start shipping next April for $129. While HIMSS giveaway winners will have to wait a few weeks for their prize, coffee/tech lovers will likely think it worth the wait.
---
Webinars


November 12 (Thursday) 1 :00 ET. "Top Predictions for Population Health Management in 2016 and Beyond." Sponsored by Medecision. Presenters: Tobias C. Samo, MD, FACP, FHIMSS, CMIO, Medecision; Laura Kanov, BS, RRT, MBA, SVP of care delivery organization solutions, Medecision. With all the noise and hype around population health management, the presenters will share their predictions for 2016 and their insight into meeting the mounting pressures of value-based reimbursement and the tools and technology needed to manage care delivery.
Contact Lorre for webinar services. Past webinars are on our HIStalk webinars YouTube channel.
---
Announcements and Implementations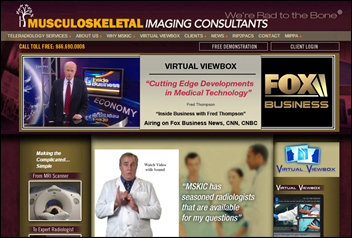 San Antonio-based Musculoskeletal Imaging Consultants selects cloud VNA technology from Dicom Systems to support its radiology and HIE services.
Surescripts selects Kno2's interoperability solution to better connect health IT vendors. The integration will also enable Surescripts end users to securely send and receive messages using the company's clinical Direct messaging.
EHR Integration Services adds Eagle Dream Health's analytics platform to its Quality Information System, offering physician practices insight into the relationship between clinical outcomes and cost and claims data.
---
Acquisitions, Funding, Business, and Stock
Hallmark Health Care Solutions and consulting firm ECG develop a cloud-based physician compensation development and management tool. The new Heisenberg II solution is the first in a series of jointly developed products from the two companies.

Healthcare transaction advisory firm VMG Health receives an undisclosed investment from private-equity firm Quad-C Management. VMG, which employs over 100 staff in its Dallas and Nashville offices, will maintain ownership of the business.
---
People

Scott McClintock (Have Marketing, Will Travel) joins Ingenious Med as chief marketing officer.
---
Government and Politics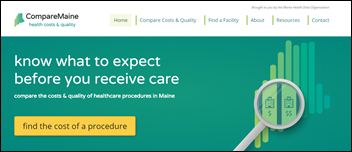 Maine Health Data Organization launches CompareMaine.org, offering residents the ability to compare the average cost of over 200 medical procedures at over 170 facilities across the state. The site, which also offers quality data, was developed by the state agency with funds from CMS. For those keeping score, Maine received a "B" for its healthcare price transparency efforts, according to a July 2015 report from the Healthcare Incentives Improvement Institute and Catalyst for Payment Reform. No doubt the new website will propel Maine to join New Hampshire as the only other state to receive an "A."
---
Telemedicine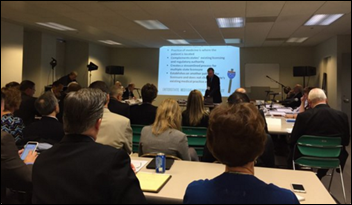 The State of Illinois plays host this week to the Federation of State Medical Boards inaugural meeting of the Interstate Medical Licensure Compact Commission. The meeting agenda includes fairly ho-hum housekeeping items such as the election of officers and formation of working groups, budgetary discussions, and development of a timeline for future meetings. The commission's ultimate goal is to develop a multistate licensing process that will better enable physicians in participating states (there are 11 so far) to practice across state lines – a boon for those looking to jump into telemedicine.
---
Other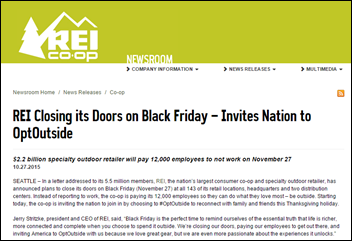 Finally, a company with some common sense: REI refuses to kowtow to frenzied Black Friday shoppers, announcing it will close its stores, website, and distribution center on November 27. Employees will receive holiday pay, and hopefully enjoy some downtime with their families. "We think that Black Friday has gotten out of hand," says president and CEO Jerry Stritzke, "and so we are choosing to invest in helping people get outside with loved ones this holiday season, over spending it in the aisles." I'll raise my turkey leg to that.

Hump Day humor courtesy of @PHEMISystems
---
Sponsor Updates
EClinicalWorks will exhibit at the 2015 NJPCA Annual Conference October 28-29 in Las Vegas.
Blog Posts
---
Contacts
Jennifer,  Mr. H, Lorre, Dr. Jayne, Dr. Gregg, Lt. Dan
More news: HIStalk, HIStalk Connect.
Get HIStalk Practice  updates.
Contact us online.
Become a sponsor.